Description
As collaborative artists, in order to be in our integrity and find connection to each other we begin with a mediation. Using the "lowly" blue pen, we then create massive mediative drawings.
This session will give an introduction into our "Clearing Spaces" process, with a presentation, guided meditation and tarot card readings using our very own art deck.
Using simple blue pens, we will work together to create a mystical landscape. This manifestation of outer vastness, creates inner vastness. The power of art and collaboration clearing spaces inside and out.
---
In this session, you will learn:
How to be in your integrity by getting quiet and still

How you can use the simple materials around you to create art

Why collaboration is the future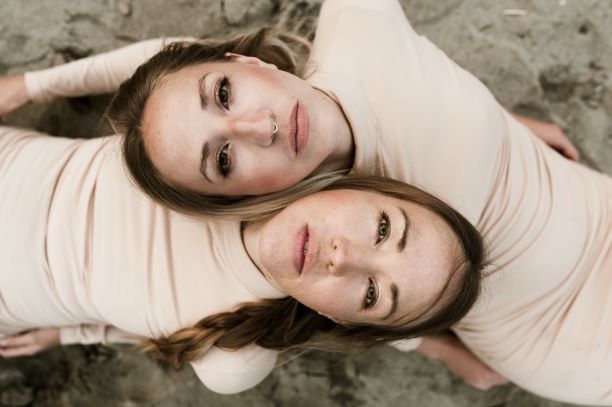 The Broadbent Sisters are multidisciplinary artists based in Toronto. Rose and Joy are actual sisters that focus their art at the crossroad of fluidity and form, and infuse mythology and wonder into the mundane rituals of daily life. Their unfolding practice, 'Clearing Spaces,' examines themes of meditation, telepathy, eco-feminism, and pop spirituality. Using the four elements (fire, earth, air and water) as their main thread of imagery, their work disintegrates and transmutes forms into hypnotic, mystical spaces. The Sisters are not fixed to one specific medium, rather they allow the idea to guide them to painting, performance, installation, film and more. This wide range of mediums, has put them on an international platform, with award-winning work. Whether filling the AGO with massive installations, or having their short films selected at world-renowned festivals, their work touches on the universal and the personal. Running through all of their work is a focus on the lessening of materiality and finding the inner essences of all things. Known for their meditative approach to art making, the work has a quality of peace and pause. However, this prompting for reflection has a deeper intention, asking the viewer to take a moment inward to deconstruct the density of our unconscious beliefs and systems. Side by side, the Sisters symbiotically create all of their work together. Collaboration allows for alchemy to happen, a muse and magic ignites between the two Sisters.
What is Spotlight?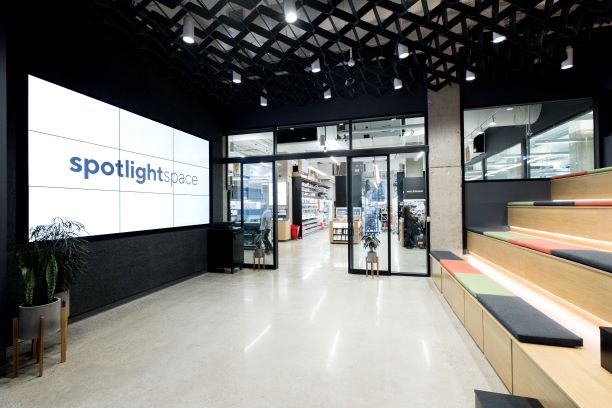 As the world's first working, learning and growing store – we are excited to introduce Spotlight: a new community gathering and learning space. Spotlight will be a space to engage communities with knowledgeable experts to educate, inspire, share, and connect. You can learn more about events happening at Spotlight here.

Spotlight is a space accessible to persons that use mobility devices. We encourage people from all backgrounds to participate in our public programming.