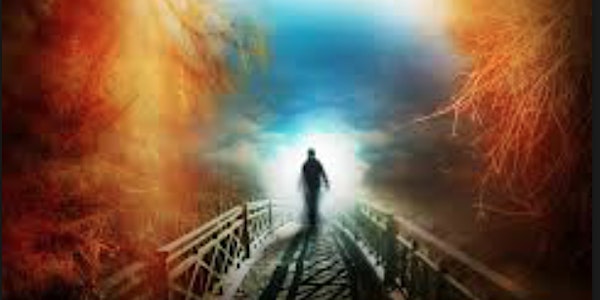 Clearing Your Limiting Beliefs to Create a New Reality
Create a new reality in this powerful group belief shifting workshop.
Refund Policy
Contact the organizer to request a refund.
Eventbrite's fee is nonrefundable.
About this event
Note: Monthly Magic members can attend both the 1 pm and 8 pm time slots of this event for only $47 or less. Go to the website for details.
https://energeticmagic.com/monthly-magic/
Creating a new reality involves using powerful belief shifting techniques that can help you, not only overcome your blocks to achieve success, but also learn how to relieve stress, get out of struggle, find happiness, and create financial freedom for yourself. This workshop focusses on destroying unconscious limiting beliefs locked in you that create the issues, stress, struggle, and lack of success that you are dealing with to bring you into a new normal. It focuses less on creating habits and more on a steady positive mindset shift. The powerful belief shifting techniques help cement the changes and can create immediate transformations for you.
More About this Event
Join Transformation Coach, Award-Winning Author, International Speaker, and Reality Shifting Specialist, Shiraz, for a powerful experience as he uses both belief shifting techniques to show you how to achieve success in all areas of your life and create a new reality.
Shiraz will show you how to relieve stress, get out of struggle, and achieve success at levels you didn't believe you could. Watch the effect on others or volunteer to have your own success mindset shifted. And through belief shifting techniques, you will learn how to lock in those shifts so you don't slip back into old habits.
What Shiraz does goes far beyond standard transformation coaching. He started as a life coach, and while he got good results with clients, he knew there was a way to achieve them faster and more powerfully. Now, he works much less on what you do, and more on who you are, because who you are attracts the results you're looking for. If you find this belief shifting workshop powerful then you can find out about Shiraz's mindset coaching classes or sign up for his Monthly Magic Manifestation Program™
Monthly Magic members can attend both the 1 pm and 8 pm time slots of this event for only $47 or less. Go to the website for details.
https://energeticmagic.com/monthly-magic/
Belief shifting accelerates the removal of your limiting beliefs so that changes in your life can occur in as little as a few minutes to allow you to stop struggling, get relief from stress, and achieve success quickly and powerfully. Because it works on limiting beliefs, it can affect any area of your life that needs shifting: money, career, relationship, finances, success, spirituality, and even health. Shiraz works directly with your unconscious mind to access limiting beliefs you don't even know are there and then shift your reality. If you are feeling overwhelmed, under a lot of stress, feeling lost, unable to achieve success, or just unhappy, the combined mindset coaching and belief shifting can help and the Monthly Magic Manifestation Program™ can anchor in and amplify your changes.
Do any of these phrases sound familiar?
"2 steps forward, 3 steps back."
"I never have enough time."
"People should only have enough to have their needs met."
"You have to work hard to make money."
"The higher the climb, the greater the fall."
All these phrases, and many others, install a lack and struggle mindset in you. They are the basis of stress and struggle in your life, keeping you from finding happiness and achieving success. Having a mindset coach and life coach will help you get out of these beliefs and others.
The truth is, opportunities to attract money, relieve stress, stop struggling, and achieve success surround you, but you unknowingly think in limited ways about money, success, happiness, and opportunity that you've been raised to, such as what could go wrong instead of what could go right. And without belief shifting to lock into your transformations, you'll achieve success in either small or temporary ways.
Belief shifting offers a simple but effective method for you to intentionally shift your ability to achieve success so that opportunities and success show up easier and quicker. Most people create their lives unconsciously, instead of consciously, which is why they aren't seeing the money and success in their lives they are asking for. Shiraz's philosophy is that the unconscious limiting beliefs in you can be easily accessed and removed through simple intention. The information needed to find those limiting beliefs on how to relieve stress, get out of struggle, find happiness, and achieve success is in you and just needs to be accessed. Shiraz has been helping people to create a new reality for 6 years with his clients having phenomenal results.
The lessons taught in this workshop will help you avoid taking on new limiting beliefs around stress and struggle that keep you from being happy and achieving success. And you'll be given tools to maintain a stress-free life of wealth, success, and happiness.
You can also access previous sessions on YouTube.
http://www.youtube.com/c/EnergeticMagic
This is a live video chat (via Zoom). Bring your questions, issues, and concerns and we'll tackle as many as we can in an hour. You can participate or just listen in. You'll still enjoy the benefits of the mindset coaching and belief shifting and its impact on your ability to make and attract money and achieve success.
A link will be included in your confirmation email when you register. Please scroll down to the "Additional Information" section to see it.
About Energetic Magic:
Energetic Magic was created in 2014. The business is based in Toronto, Ontario, Canada with all services available online to everyone as well as most classes.
The catalyst for its creation occurred when Shiraz cured himself of arthritis overnight through belief shifting. Shiraz soon found that this technique could be used, not only for physical energy healing, but financial, spiritual, emotional healing, and more. His combination and mindset coaching and belief shifting have helped thousands to date.
"Beliefs first, reality second."