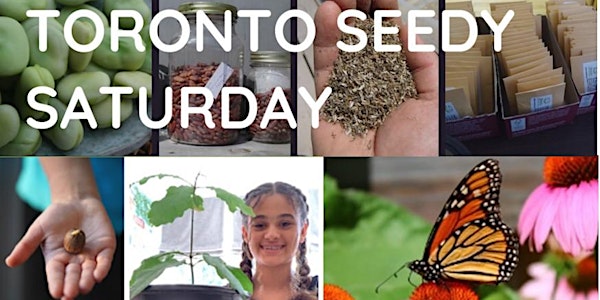 Cliffcrest Butterflyway and Seeds to Saplings at Toronto Seedy Saturday
Get the seeds and info you need to grow plants and trees that support bees, birds and butterflies !
About this event
Find out about the Cliffcrest Butterflyway's Community Seed Project in support of bees, birds, and butterflies! We give you free seeds that you can add more native plants to your garden, schoolyards, or community spaces.
Find out how Seeds to Saplings grows future stewards and how you can receive free acorns. We offer a program that grows oak trees from acorns in the classroom and at home.
www.cliffcrestbutterflyway.com
Facebook: @CCButterflyway
www.seedstosaplings.ca
Instagram: seeds2saplings
See more gardening webinars and Q&A sessions at www.seedysaturdays/toronto