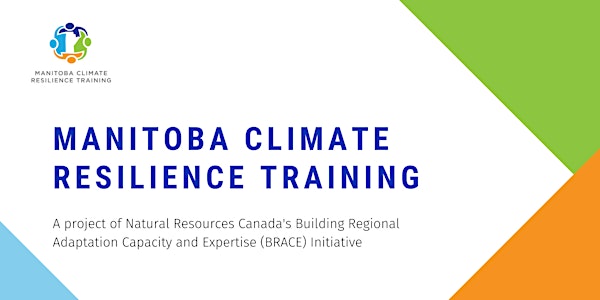 Climate Change 101
Understanding the science of climate change for professionals and practitioners in Manitoba
About this event
As the first course offered within the Manitoba Climate Resilience Training space (MCRT), Climate Change 101 serves as a foundational primer for all four of the BRACE sectors. By establishing a scientific basis for understanding climate change, we hope to promote a more open and constructive dialogues within key communities/industries.
Participants will gain an understanding of climate science basics and the mechanisms that have allowed greenhouse gas concentrations to increase; key climate terminology; the methodologies used for data collection; and what variability/uncertainty means with regards to climate projections.
The course builds off of the expertise and experience of the Prairie Climate Centres dedicated team of climatologists and environmental scientists to grow the confidence of professionals in being able to speak about our changing climate. By establishing a shared understanding of the variables and causality of climate change, we hope that participants can become champions within their own workplaces; forwarding awareness and acceptance.
Prerequistes: None
This course is the first within the MCRT space and will serve as a foundational primer for the rest of the training to be undertaken by select audiences
Audience: General
Glossary: Atmosphere, climate, climate change, greenhouse gases, global climate model, ensembles, Kyoto Protocol, Paris Agreement, radiative forcing, uncertainty