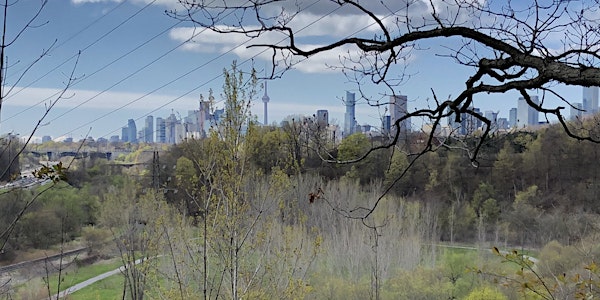 Climate Change and Toronto's Green Spaces
Celebrate Earth Month by learning about our environment and finding ways to make change at a local level.
By Toronto Public Library
Date and time
Sat, Apr 8, 2023 1:00 PM - 2:00 PM EDT
Location
Toronto Public Library - Lillian H. Smith Branch 239 College Street Toronto, ON M5T 1R5 Canada
About this event
Join environmental scientist Dr. Athar Kamal, and Past-President of the Toronto Field Naturalists Ellen Schwartzel, in a discussion of what climate change is, why it is occurring, and what impacts it is having on local ravines and wildlife. We will also discuss ways to take action and how we can all get involved in protecting our green spaces.
Click here to download a Resource Kit of information related to this topic.
Drop in. No registration required.
This presentation is part of Toronto Public Library's Our Fragile Planet program series, supported by TD Friends of the Environment Foundation (TD FEF).
image credit: Toronto from Crother's Woods; 2019; Ellen Schwartzel