Description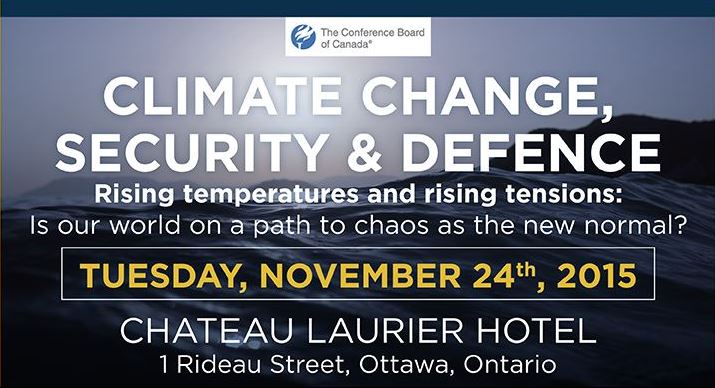 Climate change is projected to have significant impacts on global stability, potentially increasing the risk of conflict in a number of regions—from the Arctic to sub-Saharan Africa and from the Middle East to South-East Asia.
Many governments and military leaders believe climate change impacts are already becoming a catalyst for conflict in vulnerable states, and add yet another challenge to the world's complex, inter-dependent global security environment.
The objective of the Climate Change, Security & Defence conference is to stimulate a public debate about Canada's connection to the broad security and defence threats related to climate change, as part of the run up to the COP21 talks in Paris on climate change.
Sponsoredby: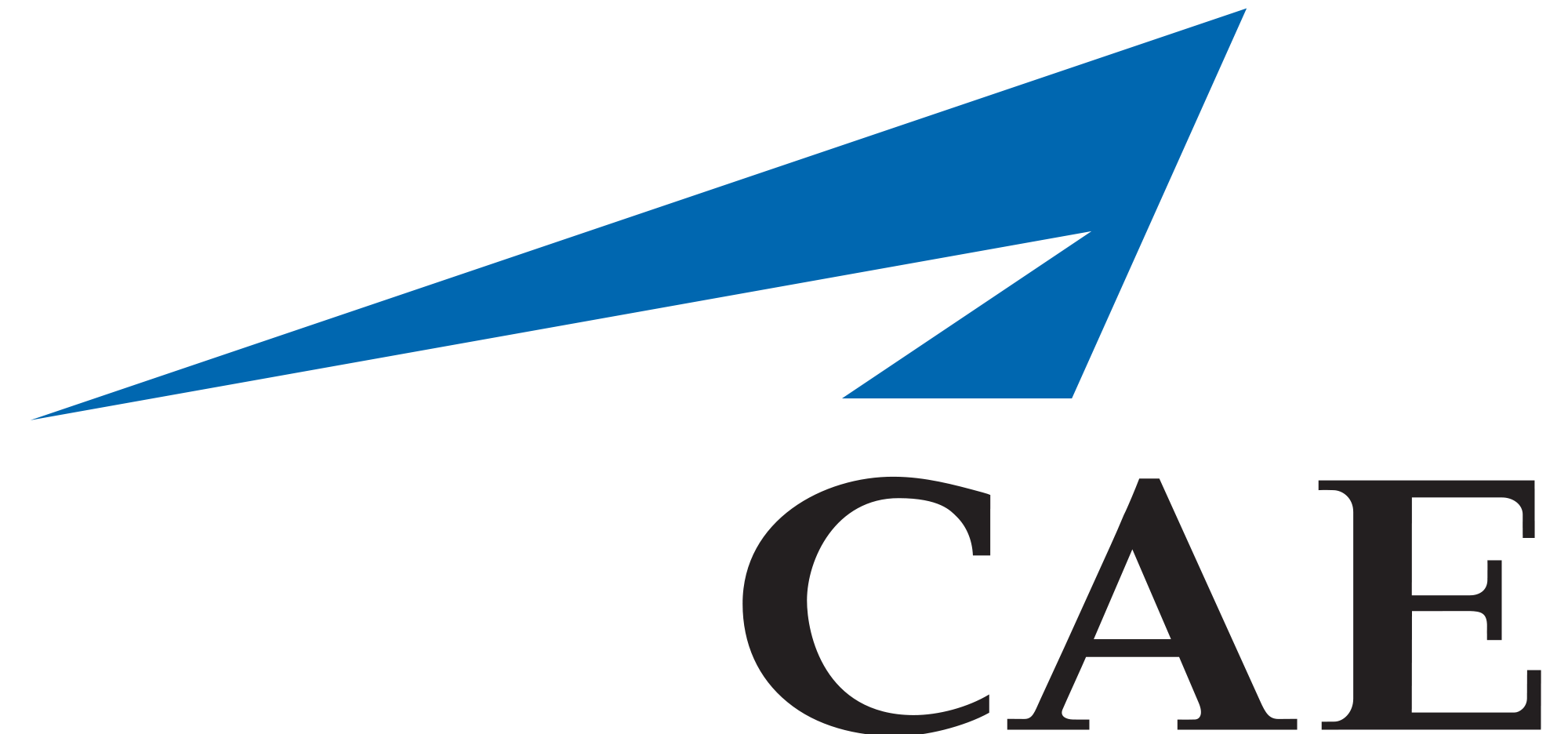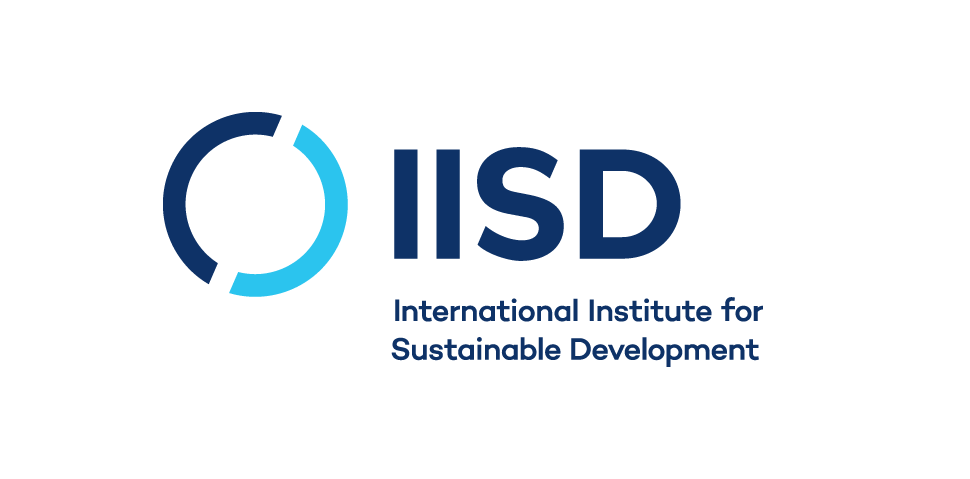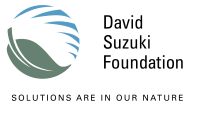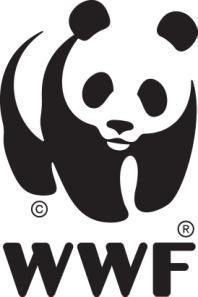 © 1986 Panda symbol WWF-World Wide Fund For Nature
(also known as World Wildlife Fund).
® "WWF" is a WWF Registered Trademark
Rudy and Patricia North
---
AGENDA
Drawing Room (located on the lobby level)
7:45 a.m. Registration
8:15 a.m. Welcome and Introductions
Satyamoorthy Kabilan, Director National Security and Strategic Foresight
The Conference Board of Canada
8:30 a.m. Plenary Session 1
Dr. Klaus Töpfer, Former Executive Director of the United Nations Programme and Federal Minister for the Environment

Professor Dr. Klaus Töpfer is the founding Director of the Institute for Advanced Sustainability Studies (IASS) based in Potsdam. He is also the former Executive Director of the United Nations Environment Programme (UNEP) based in Nairobi and Under-Secretary-General of the United Nations (1998-2006).
Klaus Töpfer is a member of the CDU party in Germany and has been since 1972. He is the former Minister for Environment and Health, Rheinland-Pfalz (1985-1987). He was Federal Minister for the Environment, Nature Conservation and Nuclear Safety from 1987 to 1994 and Federal Minister for Regional Planning, Housing and Urban Development from 1994-1998. He was also a member of the German Bundestag during the period 1990 to 1998.
He has received numerous awards and honors, including in 1986, the Federal Cross of Merit and in 2008 the German Sustainability Award for his lifetime achievement in the field of sustainability. He received the German Award for Culture 2010 and the Wilhelmine von Bayreuth Award in 2012. In 2012 he has been inducted in the "Kyoto Earth Hall of Fame".
9:30 a.m. Plenary Session 2: A Perspective from Norway
Finn Kristian Hannestad, Defence Attaché
Royal Norwegian Embassy in Washington
As expressed by the Norwegian Minister of Foreign Affairs; Arctic is Norway's most important foreign policy priority.
It is in everyone's interest, that the Arctic remains a peaceful and stable region, and that the Law of the Seas (UNCLOS) and the established management regimes are complied with. International cooperation in the north, not least with Russia, has produced good results in areas such as maritime safety, joint fisheries management, the environment, nuclear safety and people-to-people cooperation. Because of Norway's interests and responsibilities in the Arctic, it is essential for us to maintain a presence in the region and protect our rights and fulfill our obligations.
Due to its scale, speed and unpredictability, climate change is rightly described as the ultimate "threat multiplier"; and we must deal with it for what it is – a major global security threat. In this sense, climate change belongs to the same category as violent extremism, cyber-attacks, organized crime and pandemics.
Due to the above factors, Norway is increasing its presence, and enhancing our monitoring capacity in the North. In military terms: increasing our situational awareness. Less ice in the Arctic also creates opportunities and activity from other actors. How do we meet these changes, and do these changes challenge our defence and security posture?
10:15 a.m. Break
10:45 a.m. Plenary Session 3: A Perspective from France
Nicolas Regaud, Special Advisor to the Director General for International Relations and Strategy, Ministry of Defence, France
Dr. Nicolas Regaud serves as Special Adviser to the Director General for International Relations and Strategy (DGRIS), French Ministry of Defence. Before the creation of the DGRIS in January 2015, he was in charge of strategic foresight and policy planning as Assistant Defence Policy Director at the Delegation for Strategic Affairs (DAS) from 2008 to 2014.
Dr. Regaud previously served as deputy director in charge of international crisis and conflicts at the Secretariat General of Defence and National Security (SGDSN) and as deputy director in charge of strategic export control at SGDSN. He was also assistant to the deputy director in charge of regional affairs at the DAS, attaché for defence equipments at the French Embassy in Tokyo (1993-1997), Adviser at the Centre d'Analyse et de Prévision (policy planning staff) of the Ministry of Foreign Affairs, and senior research fellow at the Center for International Relations and Strategy of the University Paris 1 Panthéon-Sorbonne.
Dr. Regaud obtained a MA in international relations, a MA in contemporary history and a PhD in political science, all from Paris 1 Panthéon-Sorbonne. He has published two books on war history in Indochina and numerous articles on contemporary security issues in East Asia.
11:30 a.m. Plenary Session 4: A Perspective from the EU
Air Commodore John Maas, Senior Military Adviser, Crisis Management Planning Directorate
European External Action Service
Canadian Room (located on the lower level)
12:15 p.m. Lunch
1:00 p.m. Plenary Session 5: Lessons from Civil Aviation
Mike Greenley, Vice-President and General Manager
CAE Canada
Mike will provide a case study presentation on how simulation can be used to rehearse missions effectively without exercising the actual vehicle platforms and weapon systems that then provide a positive impact both on the environment (decrease CO2 emissions) and financial cost savings.
1:45 p.m. Plenary Session 6: The Arctic
Moderated by: Satyamoorthy Kabilan, The Conference Board of Canada
Panelists:
Capt. Brad Peats, Deputy Commander, Chief of Staff, JTFN, Canadian Armed Forces
Paul Crowley, World Wildlife Fund (WWF)
2:45 p.m. Break
3:00 p.m. Plenary Session 7: The Impact on Canada
Moderated by: Satyamoorthy Kabilan, The Conference Board of Canada
Panelists:
Simon Dalby, CIGI Chair in the Political Economy of Climate Change, Wilfrid Laurier University
David Dyment, President of the National Capital Branch, Canadian International Council (CIC)
Scott Vaughan, President and CEO, International Institute for Sustainable Development (IISD)

4:00 p.m. Plenary Session 8:
Gwynne Dyer, Author, Historian and Independent Journalist
Gwynne Dyer has worked as a freelance journalist, columnist, broadcaster and lecturer on international affairs for more than 20 years, but he was originally trained as an historian.
Dyer's column appears regularly in papers around the world. Dyer's recent books include "Ignorant Armies: Sliding into War in Iraq" (2003), "Future: Tense" (2005) and "The Mess They Made: The Middle East After Iraq" (2007), all of which were number one or number two on the Globe & Mail's non-fiction best-seller list.
"His new book "Climate Wars", based on his recent CBC "Ideas" series of the same name, deals with the frightening geopolitical implications of large-scale climate change, and has just been published in Canada by Random House."
In fact the CBC Ideas series was a number of years ago following the book which was first published in 2008; Hardcover published 2008, paperback 2009.
4:45 p.m. Closing Remarks
Satyamoorthy Kabilan, Director National Security & Strategic Foresight
The Conference Board of Canada
5:00 p.m. Conference Adjourns
---
Registration by the CDA Institute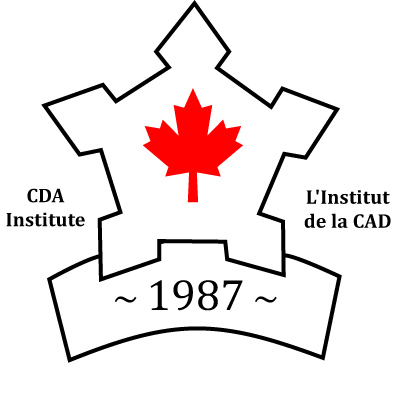 Questions: mhobman@cdainstitute.ca