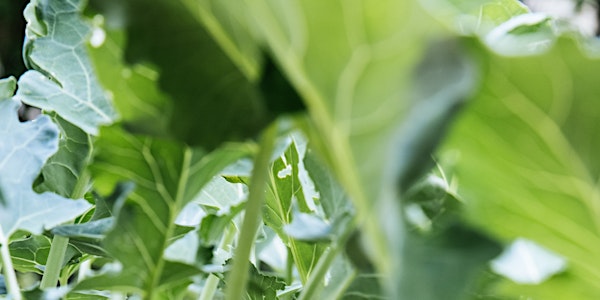 CLIMATE CHANGE - WHAT CAN I DO?
A conference for those interested in helping our congregations become more engaged in God's mission in the world.
Refund Policy
Contact the organizer to request a refund.
Eventbrite's fee is nonrefundable.
About this event
Conference Schedule:Thursday, October 14
7:00 - 8:00 p.m.: Plenary Session: "What Kind of World Are We In?
8:00 - 8:30 p.m.: Q&A with Dr. Wirzba
Friday, October 15
3:00 - 4:00 p.m.: Plenary Session What is the Point of the World?
4:00 - 4:45 p.m.: Q&A with Dr. Wirzba
7:00 - 9:00 p.m.: Climate Change Town Hall
Saturday, October 16:
9:30 - 10:15 a.m.: Plenary Session. "Eating Our Way to Heaven"
10:15 - 11:00 a.m.: Q&A with Dr. Wirzba
The Synod of Quebec and Eastern Ontario is staging a virtual conference, Climate Change: What Can I Do? October 14 to 16, 2021. Delegates to this event will come from this Synod and other Presbyterian congregations in Canada. The event is also open to the public. Our Guest Speaker is Dr. Norman Wirzba of Duke University.
Three Plenary Sessions
What Kind of World Are We In?
What Is The Point of the World?
Eating Our Way To Heaven
The Climate Change Town Hall
Dr. Wirzba will join a panel moderated by Thomas Mulcair and including David Heurtel.
Conference Keynote Speaker and Town Hall Panel Member BiosNorman Wirzba is a Professor of Theology and Ecology at Duke Divinity School in Durham, North Carolina. He is the author or editor of numerous books, including Making Peace with the Land and Living the Sabbath. Dr. Wirzba has based the conference presentation on his books: From Nature to Creation , and Food and Faith.
The Honourable, Thomas Mulcair, former NDP Leader of the Federal Opposition and Environment Minister in the Quebec Cabinet, is currently a Visiting Professor, at the University of Montreal, Attorney and Political Commentator. He is also chairman of the Board for Earth Day (Qué.)
David Heurtel is Counsel at Fasken Martineau. He is Adjunct Professor at Concordia University and a Political Analyst for CJAD 800 AM and CTV News Montreal. In Quebec's Liberal government, he was Minister for Sustainable Development, the Environment and the Fight against Climate Change from 2014 to 2017. Before entering politics, David was CEO of Montreal's Olympic Park from 2011 to 2013.
Dr. Jessica Moerman is the Senior Director for Science and Policy at the Evangelical Environmental Network. Dr. Moerman received her Ph.D. in Earth and Atmospheric Sciences from the Georgia Institute of Technology and has held research positions at John Hopkins University, University of Michigan, the Smithsonian National Museum of Natural History, and researched how climate has changed throughout earth's history. Dr. Moerman is passionate about leading church communities towards positive solutions to safeguard our cities, neighbourhoods, and the next generation from the effects of a warming world. She volunteers at the church which she and her husband co-founded in 2016 in the Dupont Circle neighbourhood of Washington, DC.
Dr. Caroline Begg is a Faculty Lecturer in the Department of Plant Science at MacDonald College of McGill University. Dr. Begg has worked in the field of sustainable agriculture in Tanzania and the Philippines with her main interest in ecological agriculture. She conducts research on food security on the island of Montreal and on ecological agriculture practices focusing on soil and crop management. Dr. Begg also mentors the Macdonald Student-Run Ecological Garden. She is president of the Marché Ste Anne farmers market, vice president of École-O-Champ, an agricultural education organization, and she serves on the Board of Corbeille de Pain, a food security organization in Montreal's West Island.
Climate change has been an ongoing concern in the 21st-century global consciousness. As such, we are aware of the scientific and political ramifications for the future. The conference will seek to find out what a Christian perspective can add to the fight to avoid global disaster. It is our objective to challenge our members to ask themselves what they can do. How might their belief in Jesus Christ be mobilized to help save the planet God created for our enjoyment?
The Synod will donate all Conference Registration Fees to PWS&D.PWS&D (Presbyterian World Service & Development) is the development and relief agency of the Presbyterian Church in Canada. Working in more than 20 countries worldwide, PWS&D aims to support people as they work toward abundant life. PWS&D addresses issues of environmental stewardship and climate change through a variety of programs—but primarily, sustainable agriculture projects that address food security concerns. The global environment is increasingly under stress. Sustainable agriculture practices are needed to help farmers address the environmental challenges. These include:
Conservation agriculture PWS&D projects support smallholder farmers to include conservation agriculture practices into their ongoing farming work.
Three fundamental principles:
minimal soil disturbance through reduced or no-tillage procedures;
permanent soil cover, such as mulch; and
diversified crop rotation or intercropping.
These sustainable practices are essential for smallholder farmers, who are often the first to experience the adverse effects of climate change. Continued investment in addressing climate adaption techniques is critical to the food security of millions of hungry people worldwide.