Climate, gender and economics Webinar for the General Public
Climate, Feminism and Economics Webinar for the General Public Raising Momentum
About this Event
Climate, Feminism and Economics Webinar for the General Public
Raising Momentum for Climate Ambition - Our house is on Fire- Towards COP26
How 200 years of mainstream thought has continued to undermined women and their contribution, status, role and the truth. It has worked to impoverish women and prevented them taking their important role in solving the critical challenges of today- How mainstream economics has justified the complete domestication of nature and women and ultimately the denouem
The Green Economics Institute Exhibition Stand was one of the few at Paris United Nations COP15 in 2015, which Ban Ki Moon- The General Secretary of the United Nations said had real solutions to address climate change. It has always incorporated gender at its core. The Institute has regular climate delegations. This webinair shares its narratives and findings with The General Public.
The Green Economics Institute which is co hosting this event, has a very active delegation to the United Nations Climate Conferences- COP, most recently COP21, 22, 23, 24, 25 and is preparing for COP26 Glasgow, Scotland in November 2021. It also is participating in the United Nations' Climate Dialogues and Momentum for Change activities.
The rewriting of history and fact is connected- it turns out that it was women that put men on the moon- women who did the calculation, women who worked out the maths for computers, women who have done so much. Women even invented climate science and quite possibly maths itself as well as the technology for computers, nuclear physics and so much more- why are we written out of history?
At the moment, people are noticing that countries with women leaders tend to have a more cautious reaction to the pandemic and their case numbers generally lower. This has prompted renewed interest in women's leadership and its potential for solving today's existential crisis including the climate emergency. Their voices are often overshadowed by panels of 'experts' who are often men, and panels of all male experts are common in most parts of the world. This can be in spite of the fact that women may have more experience, skills or qualifications, they tend to be overlooked or offered a chairing role instead. Work is now on going to correct this in balance.
Mainstream Economics is predicated on Homo Economicus- that is rational Economic Man and his preferences and the narratives around it. Dame Marilyn Waring former politician and principal founder of feminist economics from New Zealand, described what the economy would look like 'If Women Counted 1988' in her seminal work.
Today, it is recognised that who controls the finances, and the money also has the power and decision making. This affects women throughout their life cycle from the lack of access to education affecting up 130 million girls globally - (Malala Yousafzai), right through to lower income, regardless of education levels and to lower resulting pensions, and poverty right into old age.
Further the narratives of who we are, and what we have been has also been dominated in the historical and archaeological disciplines where the leaders and arbiters of truth, experts and also the content and selection of what gets researched is also male in the important book -Women in Prehistory. (Ehrenberg 1989) and Rosalind Miles –(Women's History of the World or who cooked the last supper 1988). Most recently even medical research and even seat belts, it transpired are tested mainly on male subjects as the 'default or norm.' (Caroline Creado -Prerez in Invisible Women 2019).
We need to take back control of these narratives as the earth and nature cannot wait. In the name of domestication, profit, wealth? and greed- we have even had control of child birth removed from us. So called nature based solutions and ecosystems servives are the latest attempt to remove anything natural from the world. Climate feminists need to reclaim these narratives and try and stop runnaway climate change before its too late and take their lead from the most famous climate activist of all -Greta!
About this Event
This event presents 4 different perspectives on where women and feminists are today.
The event will offer 4 keynote speakers and then all the speakers will come together in a reflective panel and discuss the implications of what they have said and how their work interacts with the points made by the others and the feminist writings, thoughts, history, research statistics and literature.
This event presents the challenges for women in society and the contemporary solutions and movements and the emergence of the necessity for womens leadership to meet the current existential crises of climate, biodiversity and economic collapse as the bedrock of todays survival solutions for humanity and planet.
Our speakers are leaders and outstanding in their field and offer real practical pathways and solutions to a sustainable and attractive future for us all. They all propose options which help to address the climate emergency in the context of feminist discourse and thought.
Please note all times are Central European Summer Time for this event.
Programme for the Event
15.30- 16.00 CET time- connection and technical Miriam Kennet and Marlyn Hughes.
Session 1 Opening Plenary
Welcome to The Green Economics Institute - Miriam Kennet.
Chair: Leena Ahmed. (UK)
16.00-16.10 CET Adele Green Educational Centre, Visio (Finland)
Introduce the Green European Foundation and The Climate Feminist Project and the Feminist Climate Ambassadors and Training and Network
16.10- 16.15 CET Introduction and Rationale For the Event:
Chair: Adele Halttunen (Finland)
Speaker Bianca Madison-Vuleta (Italy, Denmark, Croatia, Uk)
Women economists, feminist perspectives and climate scientists: We discuss climate and the importance of women in climate and economics leadership, and a tribute to the woman who invented the science of climate change and discovered the role of carbon in the atmosphere and then was ignored and plagiarised!
16.15.-16.45 CET Session 2 Chair : Sukriti Anand (India) Faciltator:
Speaker: Katrine Marçal - (Sweden) How 200 years of mainstream economics has continued to undermined women and their contribution, status, role and the truth. It has worked to impoverish women and prevented them taking their important role in solving the critical challenges of today- How mainstream economics has justified the complete domestication of nature and women and ultimately the denouement now taking place- the complete and utter destruction of both nature and women.
Author of the best selling -Who cooked Adam Smiths Dinner- translated into 30 languages- the true story of Adam Smith- the lie behind modern main stream economics and the disaster (s) it continues to lead to.
Q and A 5 mins
16.45- 17.15 CET Session 3 Chair Bianca Madison -Vuleta Facilitator Miriam Kennet
Speaker Rosalind Miles - Author of Womens History of the World : Who cooked the last supper
Rosalind Miles is a prize-winning writer, essayist, journalist and activist. As a broadcaster she has had her own programmes on radio and tv, served as a magistrate for ten years in the UK, and did her best for her family and two children along the way. .
Her acclaimed non-fiction book, The Women's History of the World, published in the US as Who Cooked The Last Supper? began in Rosalind's schooldays when it seemed that the only women in history were Elizabeth I and Joan of Arc. Rosalind has now published its successor, The Women's History of the Modern World: How Radicals, Rebels and Everywomen Revolutionized the Last 200 Years (Harper Collins). This book celebrates the triumphant success of women in recent history in winning the right to control their own bodies, to vote, to work, and to run their own lives, and looks forward to the next stage of the fight for female freedom with a Women's Manifesto for Equality.
Outlines how women have created and changed the world but are often not even acknowledged for their achievements. How we can change this today by making sure we all know what has really happened in history and in our present and what will happen in our future.
Q and A- 5 mins
17.15-17.30 CET Break
17.30 - 18.00 CET Session 4 Chair Marlyn Hughes( UK) Facilitator
Speaker Dr Sarah Parry -(UK) Relations between gender and environment and the gender blindness in sustainability and climate research and literature and solutions.
Dr Parry introduces the issues of the relations between gender and environment. The majority of environmental social science research and writing in mainstream publications remains largely gender-blind. This puzzle propelled her to return to feminist works produced under the banner of ecofeminism, then on to more recent research focussed on gender-environment relations, and her research focuses on the gender-environment-household nexus.
Q and A 5 mins
18.00- 18.30 CET Session 5 in conversation with inspirational thought leader Lynne Franks OBE : Power up and inspire for change and mobilising women.
Chair Leena Ahmed Facilitator Bianca Madison -Vuleta
Lynne is a trail blazer in the emergence of womens leadership power and styles. Empowering women and changing the world- how much difference one woman can make- is huge -we can change the world together.
Q and A 5 mins
18.30-19.00 CET Discussion, Break outs, Powering Up, Inspiring Next steps, next events, and how to get involved.
Project Team leads a proposal for involvement and next steps. Marlyn Hughes (Scotland and England),Bianca- Madison- Vuletta ( Italy, Denmark, Croatia). Miriam Kennet The Green Economics Institute)
Please note all times are Central European Time for this event.
This event is a Webinar organised by the Green European Foundation, with the support of the GEI and the financial support of the European Parliament to the Green European Foundation with our co leaders of the project Visio the Finnish Green Institute and other partners oikos in Belgium and Ztrefa Zeleni The Green Institute in Poland
--------------------------------------------------------------------------------------
Online events require extensive preparation, and speakers and moderators deserve fair compensation for their work. Therefore, this event features paid general admission tickets and we welcome donations. However, should your financial situation not allow this then please feel free to reserve one of the free tickets – no questions asked.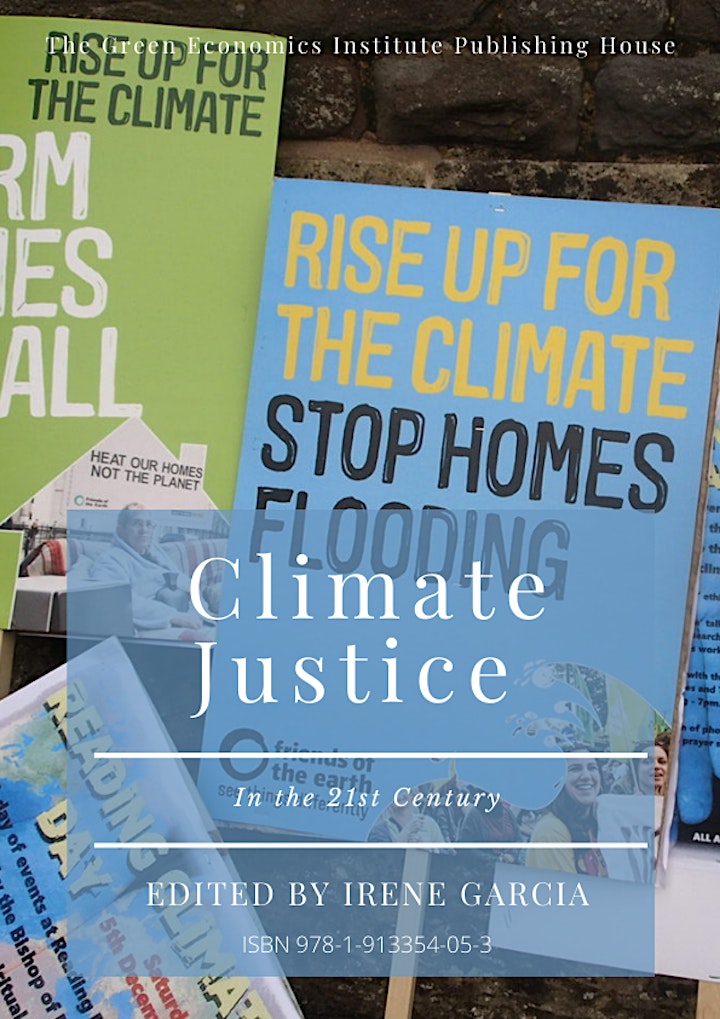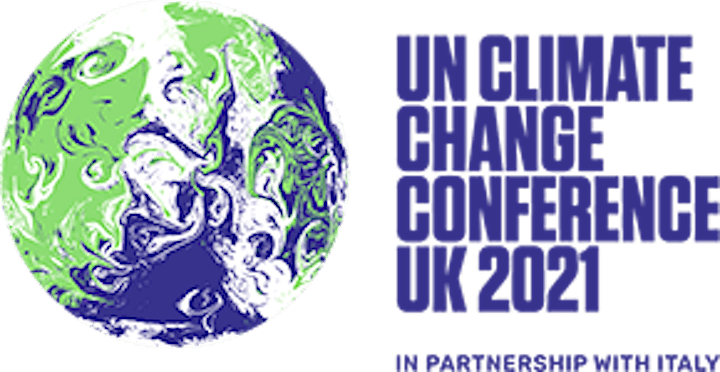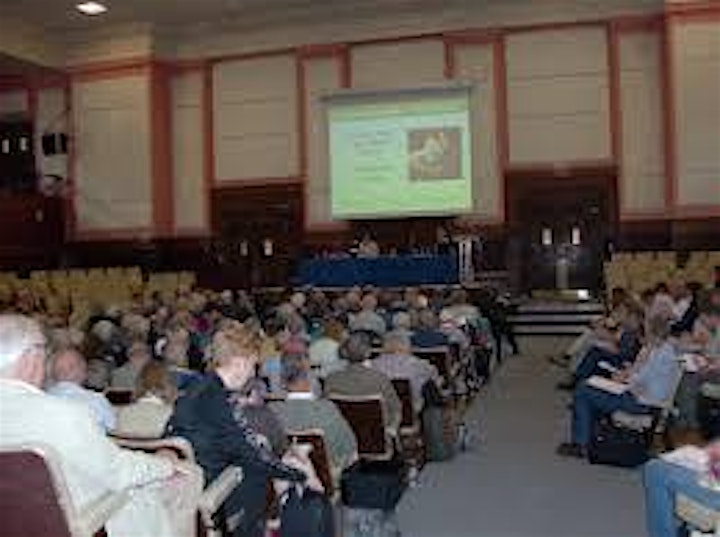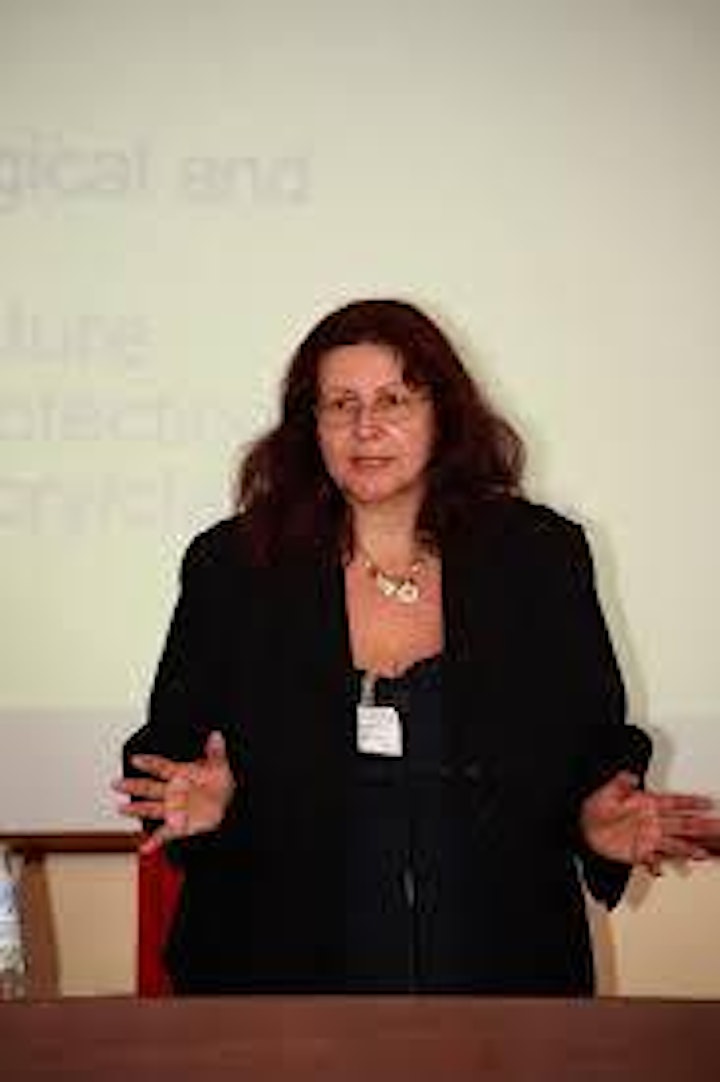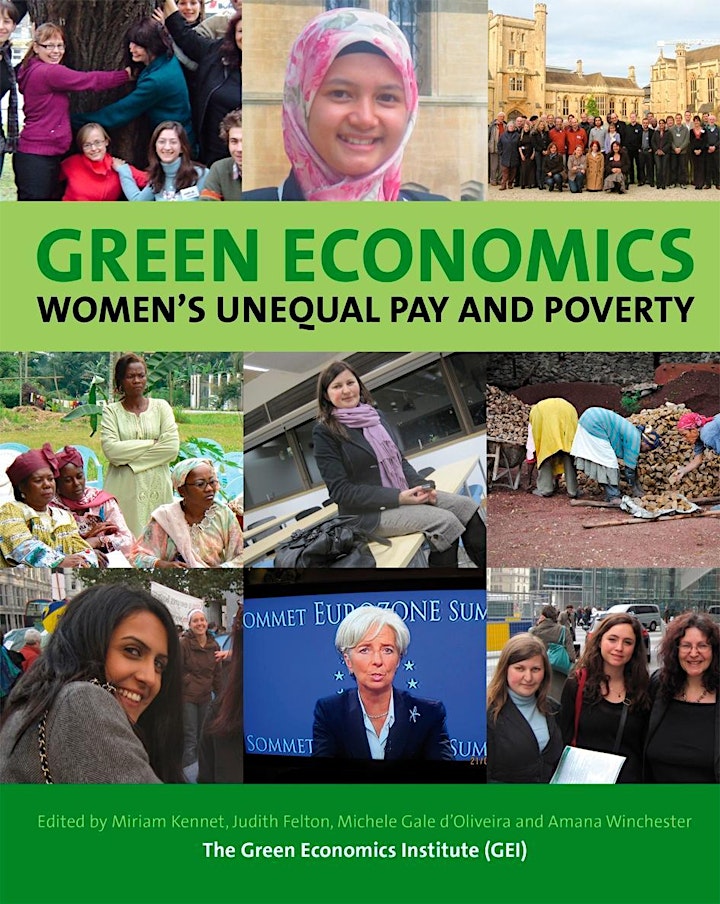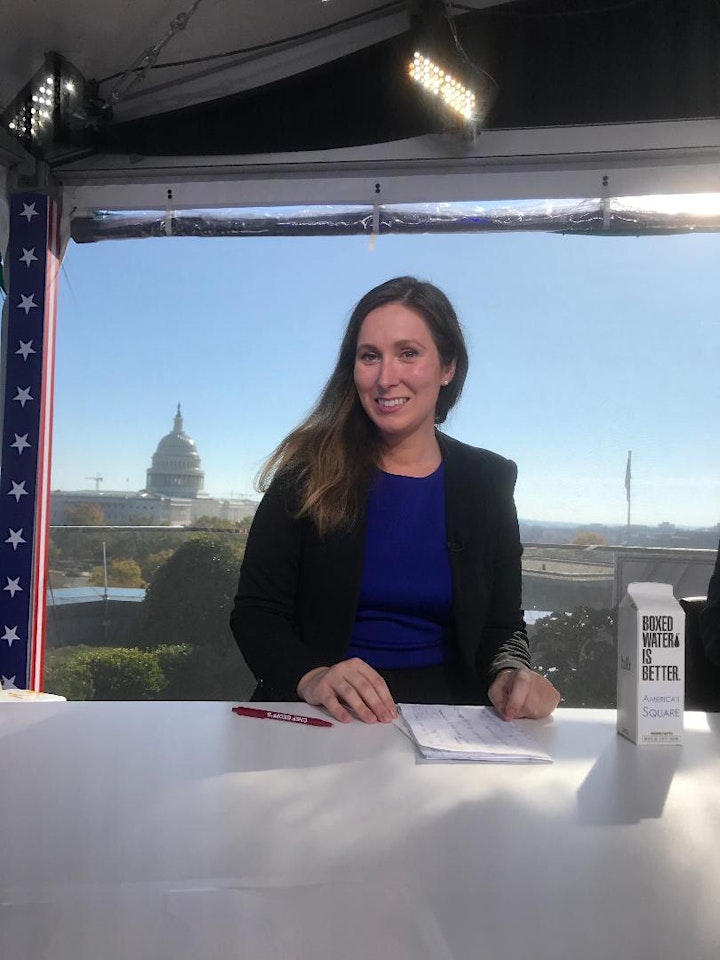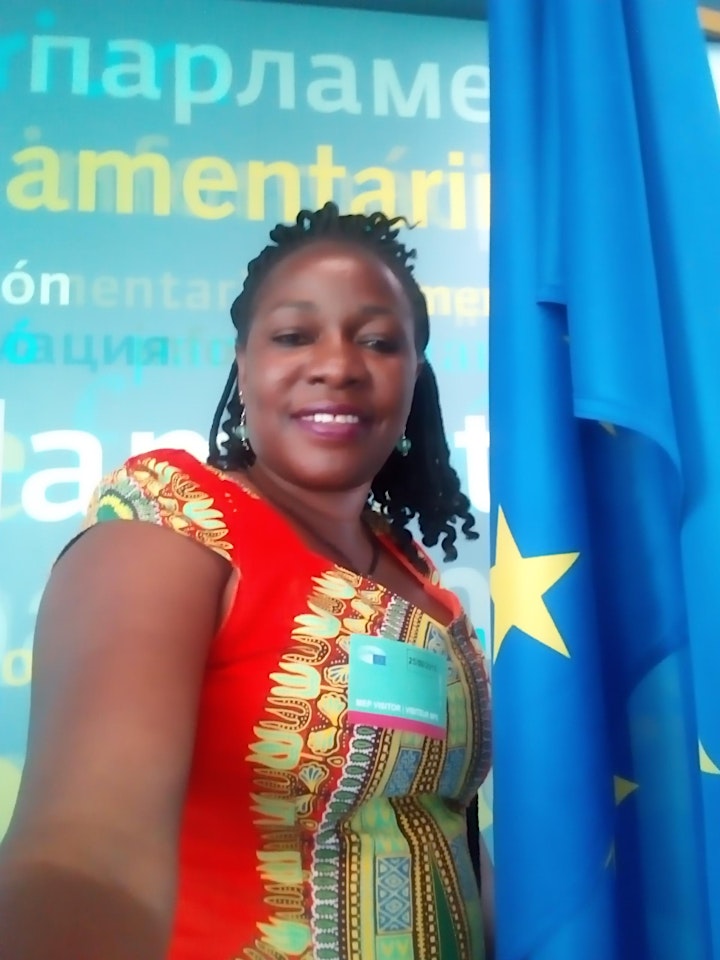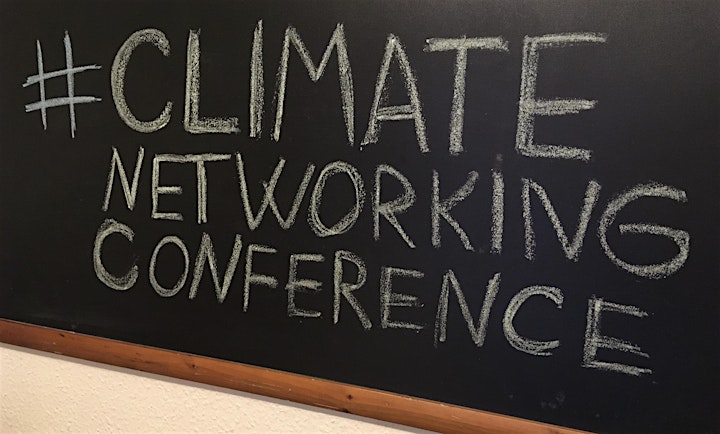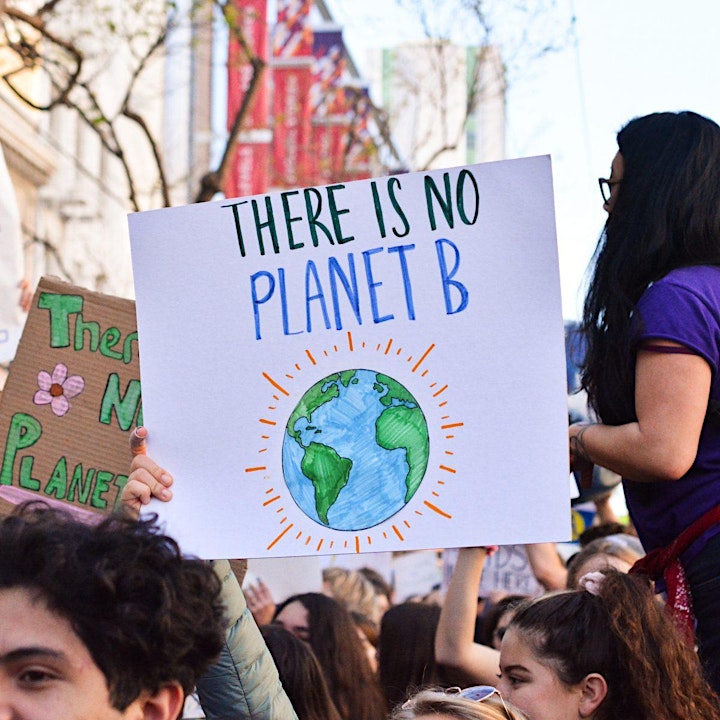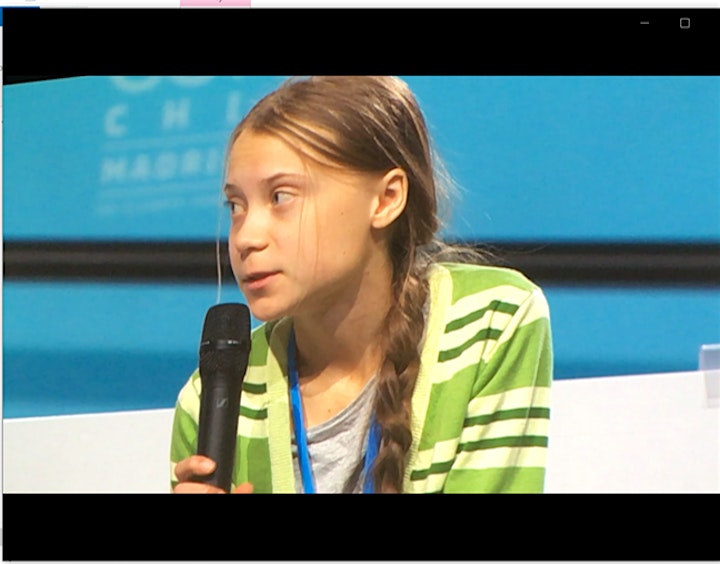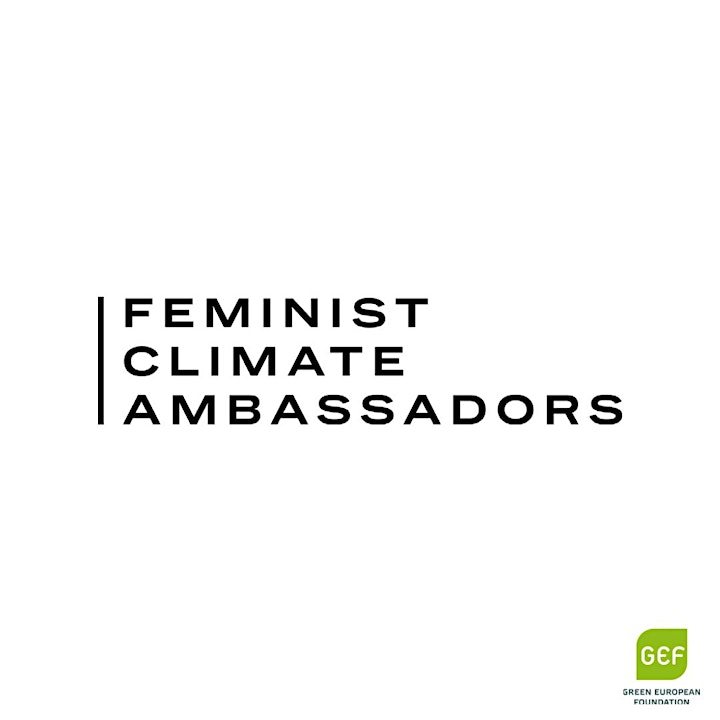 Participating Partners
Finish Green Institute presentation
Polish Green Institute Presentation
The Green Economics Institute
GEIClimate
The Green Economics Institute Trust
Oikos Institute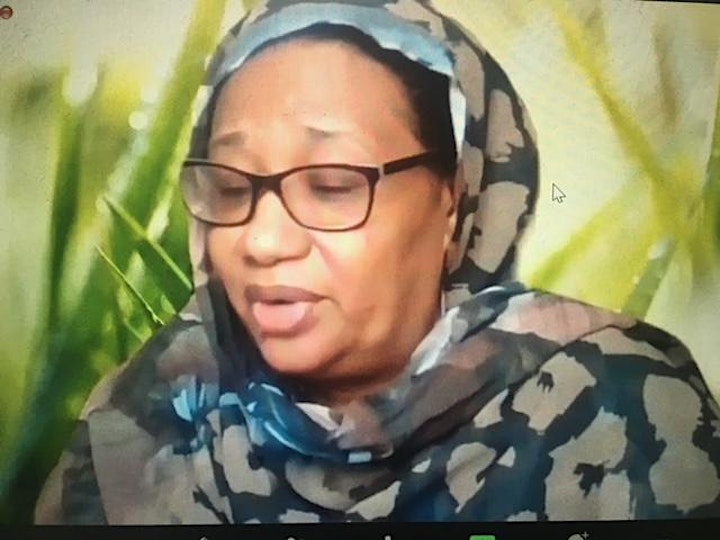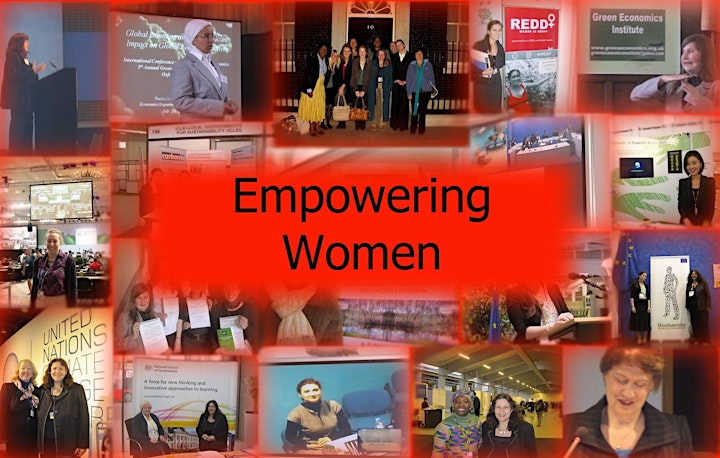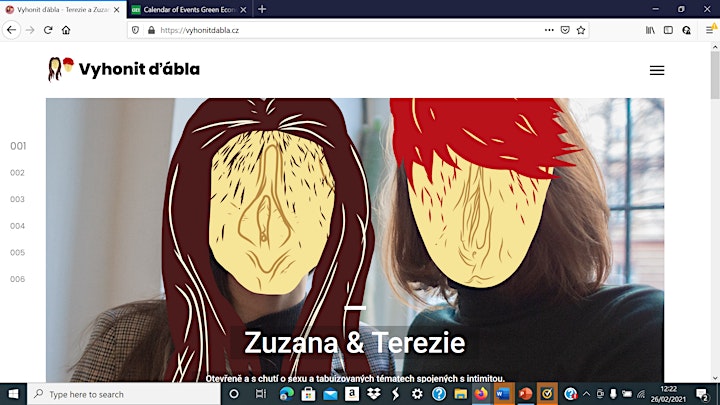 Rosalind Miles
Rosalind Miles is a prize-winning writer, essayist, journalist and activist. As a broadcaster she has had her own programmes on radio and tv, served as a magistrate for ten years in the UK, and did her best for her family and two children along the way. .
Her acclaimed non-fiction book, The Women's History of the World, published in the US as Who Cooked The Last Supper? began in Rosalind's schooldays when it seemed that the only women in history were Elizabeth I and Joan of Arc. Looking for others, she found Assyrian war queens, astronomers and athletes, scientists, psychopaths, soldiers, miners and more in their hundreds and thousands, leading The Times of London to hail the book as "the greatest story never told ... the history of life, love and the whole damn thing." Translated into 42 languages, it has never been out of print.
Rosalind has now published its successor, The Women's History of the Modern World: How Radicals, Rebels and Everywomen Revolutionized the Last 200 Years (Harper Collins). In 1800, no woman, nowhere in the world, was free of male domination. This book celebrates the triumphant success of women in recent history in winning the right to control their own bodies, to vote, to work, and to run their own lives, and looks forward to the next stage of the fight for female freedom with a Women's Manifesto for Equality - yes, the equality called for in every revolution, every struggle for democracy, every demand for fair treatment that has so far been denied to women, the majority of the human race, throughout history.
So much for non-fiction. As we know, women read far more fiction than non-fiction, so Rosalind has also published best-selling novels of women's agency, strength and power, ranging from the life story of Elizabeth I in her own words to the historically-based Guenevere Trilogy, placing the Queen at the heart of what is called the Arthurian legend, when she had the Round Table and he married her to get it.
Lynne Franks:
A life time empowering women and environmental and social activism.
Using her personal insight and enthusiasm to spread the 'news,' together with her innate talent in spotting changes in taste and trends, she was a major influencer in the global fashion and beauty business for many years. She has worked with many of the world's top designer talents, entrepreneurs, global corporations and innovative retailers, forging an impressive reputation as 'the zeitgeist', according to Vogue Magazine
In 1979, Franks's PR agency was commissioned by the Murjani Corporation to launch Gloria Vanderbilt jeans, one of the first designer jeans to be launched in the UK. Franks used this relationship in 1984 to help persuade Murjani to sponsor a large fashion tent outside the Commonwealth Institute in Kensington, as a venue for British fashion designers to display their talents.[11] This helped to turn the then fledgling London Fashion Week into the centralised and prestigious event it remains to this day.[12][13]
Over the next few years, Lynne Franks PR established itself as one of the leading fashion PR firms in the UK,[8][14] working with many high street brands including Harvey Nichols, Tommy Hilfiger, Brylcreem, Raleigh Bicycles and Swatch.[15] Her agency also represented many of the biggest names in the fashion industry including Katharine Hamnett, Jasper Conran, and Jean-Paul Gaultier; figures from the world of entertainment such as Annie Lennox, Lenny Henry and Ruby Wax,[3][16] and even worked briefly with the Labour Party in 1986, helping to promote Neil Kinnock ahead of the 1987 general election.[17] As the agency grew, LFPR attracted non fashion brands and a food and drink division was added.
Her company was also involved with a number of charities and NGOs. In 1985, Franks helped to initiate Fashion Cares,[18] a fundraising series of events which have since gone on to raise more than $10 million for HIV/Aids[19] In the same year, she helped in the promotion of Live Aid[20] and worked with Bob Geldof and Harvey Goldsmith to create Fashion Aid[21] which raised $300,000 in aid of victims of famine in Africa.[22]
Franks's agency worked with Amnesty International, helping to promote their fund-raising Human Rights Now! world tour, and with John Elkington to promote 'Green Consumer Week' in 1988.[3][23] Franks herself attended the Greenham Common Women's Peace Camp in 1984.[24]SEED
Whilst in California, Franks developed the idea of SEED, an acronym for Sustainable Enterprise and Empowerment Dynamics, as a model for using principles of femininity, sustainability and social responsibility in business. In 2000, Franks published The SEED Handbook: The Feminine Way to Create Business,[47] a guidebook for female entrepreneurs, detailing a values-based approach to creating and running sustainable businesses,[48] and it has since gone on to sell more than 50,000 copies in the UK and US alone.[16]
Franks has since published two more books. In 2004, she published Grow: The Modern Woman's Handbook,[49] a guidebook aimed at helping women to get in touch with their feminine power. This was followed in 2007 by Bloom: A Woman's Journal for Inspired Living,[50] an accompaniment to a set of Affirmation Cards released previously.[51]
In collaboration with Tribal Education, Franks developed the SEED Women into Enterprise Programme, a blended learning course for self-employment. Aimed particularly at women from marginalised and disadvantaged communities around the UK,[52] the programme has been delivered through local government agencies, training companies and charities – including Croydon Enterprise, A4e and The Prince's Trust[53] – as well as to inmates at Eastwood Park[54] and Styal prisons.[55]
The SEED project has continued to grow with workshops and training events held around the UK,[56][57] online resources and exclusive, week long retreats held regularly by Franks at her own home in Deià, Majorca.[58] Local SEED Circles have started up in many areas to provide members with opportunities to network with like-minded business owners in the community,[59] whilst accredited SEED Coaches provide mentoring to new businesswomen starting out.[60] In 2009, she launched the SEED Community Site, a social networking website to connect women entrepreneurs around the world.[61]
Strategic advisor
As well as continuing to develop the SEED projects, Franks has worked as a communications consultant for a number of multinational corporations in recent years, working on their female employee development programmes, and advising on market positioning strategies – particularly for female consumers. She was a member of the Advisory Board for McDonald's in the UK, helping to initiate their Women's Leadership Development Programme.[62]
She has worked with Regus to create and develop the B.Hive network of women's business clubs,[63][64] launching the flagship Covent Garden location in September 2010,[65] followed by further B.Hive centres in Bristol and Manchester in spring 2011.[66]
V-Day campaign
Franks is currently the chair of V-Day UK, a charity created by Eve Ensler, that campaigns to end the violence against women and girls around the world. In March 2009 she organised a 'Women of Influence Lunch' at the House of Lords, to draw attention to the campaign. The lunch was hosted by Baroness Valerie Amos and featured Sarah Brown as the guest speaker, with attendees including Glenys Kinnock, Oona King and Sandi Toksvig.[67]
In June 2009, she organised a breakfast at the House of Commons to host the Congolese Senator and activist, Eve Bazaiba. Attended by Eric Joyce MP (chair of the all-party parliamentary group for the Great Lakes Region of Africa,) Baroness Trish Morris and Sam Roddick amongst many others, the event promoted action plans such as fundraising and advocacy strategies to actively address the issues.[68]
The following November, Franks organised 'The Great Congo Demonstration' at the Royal Albert Hall on the 100th anniversary of the then Archbishop of Canterbury's call for an end to the violence in the Congo.[69] Supported by the current Archbishop,[70] and other religious leaders, politicians, activists and celebrities, and accompanied by group letters to the press,[71] the demonstration called for an end to the systemic sexual violence against women in the region. The event helped to boost the profile of the campaign, receiving significant press coverage[72] and was mentioned favourably during a debate in the House of Lords.[73]
Public appearances
Franks has featured regularly in the broadcast and print media in recent years. She is a regular contributor to topical and current affairs programmes with appearances on shows such as This Week,[74] Radio 4's Woman's Hour and Loose Women, where she appeared along with Britt Ekland.[75] She was also a guest on Newsnight in June 2010, discussing the expected cuts to public expenditure in the forthcoming UK budget with reference to Thatcher's economic policies in the 1980s.[76]
By the end of the 1980s, Franks had built a reputation as a colourful and flamboyant personality, and was well known for her adventurous fashion sense, regularly embracing spiritual and new age trends and frequently associating with high-profile celebrities, designers and figures across the fashion and entertainment industries.[25] It has been claimed[ that the character Edina Monsoon in the UK sitcom Absolutely Fabulous (created by Jennifer Saunders, a long-time friend and frequent associate of Franks) was intended to be a satirised version of Franks during this period.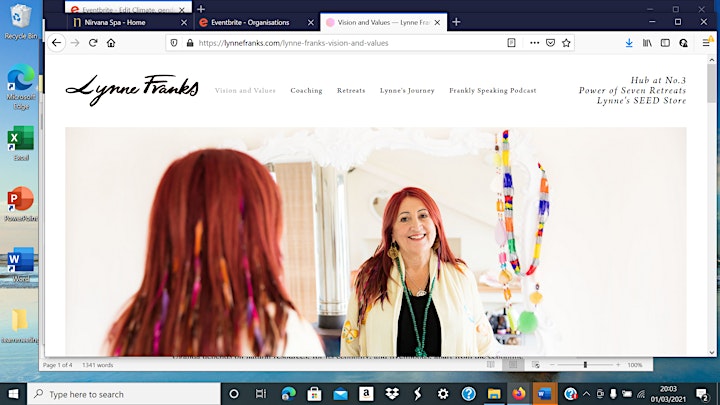 Speaker : Katrine Marcal
Katrine Marcal is the lead editorial writer for the Swedish newspaper Aftonbladet, where she writes articles on Swedish and international politics, economics and feminism. For her book Who Cooked Adam Smith's Dinner?, she was shortlisted for the August Prize and won the Lagercrantzen Award. She lives in London.
Published by Simon and Shuster translated into 30 languages.
A Book by Katrine Marcal
Who Cooked Adam Smith's Dinner?
A funny, clever, and thought-provoking examination of the myth of the "economic man" and its impact on the global economy.
How do you get your dinner? That is the basic question of economics. When economist and philosopher Adam Smith proclaimed that all our actions were motivated by self-interest, he used the example of the baker and the butcher as he laid the foundations for 'economic man.' He argued that the baker and butcher didn't give bread and meat out of the goodness of their hearts. It's an ironic point of view coming from a bachelor who lived with his mother for most of his life — a woman who cooked his dinner every night.
Nevertheless, the economic man has dominated our understanding of modern-day capitalism, with a focus on self-interest and the exclusion of all other motivations. Such a view point disregards the unpaid work of mothering, caring, cleaning and cooking. It insists that if women are paid less, then that's because their labor is worth less. Economics has told us a story about how the world works and we have swallowed it, hook, line and sinker. This story has not served women well. Now it's time to change it.
,Who Cooked Adam Smith's Dinner? charts the myth of economic man — from its origins at Adam Smith's dinner table, its adaptation by the Chicago School, and its disastrous role in the 2008 Global Financial Crisis — in a witty and courageous dismantling of one of the biggest myths of our time.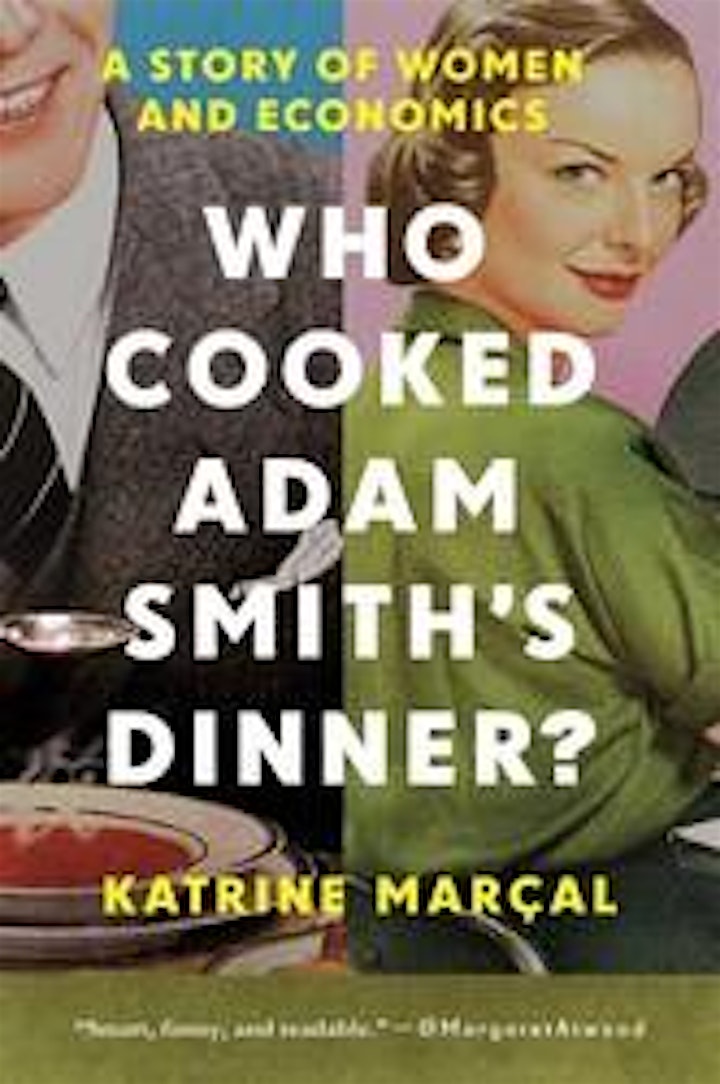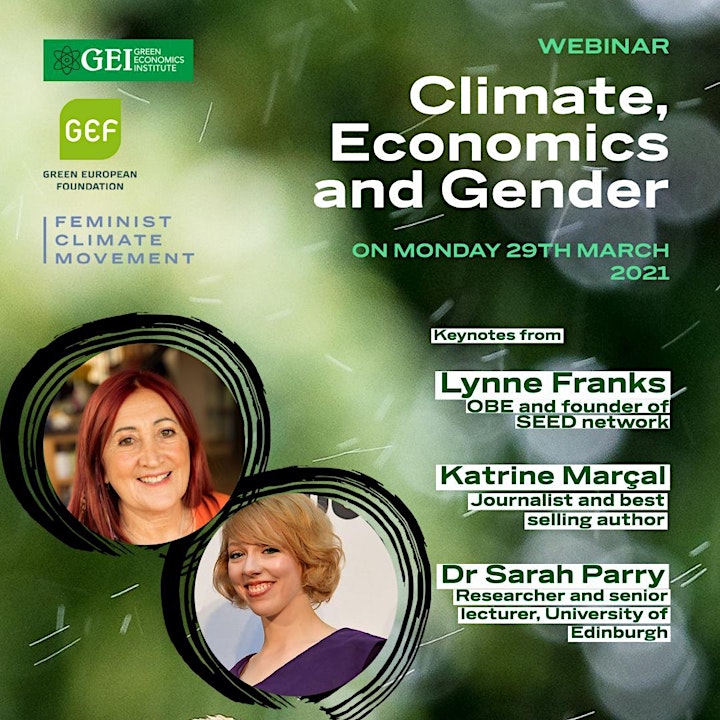 Women and minorities are more likely to be affected by the impacts of climate change and environmental crises, but are also key to bringing about change in their communities. Countries with more diversity in decision-making have more ambitious climate policies, while the empowerment of women is also closely linked to better economic and wellbeing outcomes for all.
Nevertheless, women have been too often side-lined in the narratives of history and power, and their labour performed in service of society and the planet is often structurally undervalued or pushed to the margins. This webinar will examine those points where climate, economics, and gender converge, providing thought-provoking insights to how climate feminists can reclaim these narratives and counter patriarchal exploitation of the planet before it is too late.
Context
This is the first of four public webinars as part of the project "Feminists in the Climate Movement," organised by GEF with the support of Visio, Green Economics Institute, Oikos, and Fundacja Strefa Zieleni. With a closed training programme for selected Feminist Climate Ambassadors as well as a series of public events, the project seeks to build capacity among (potential) climate leaders, while highlighting the gendered aspects and impacts of the climate crisis to a broader audience.
The Secretary General of the United Nations on International Womens Day
As the world marks International Women's Day tomorrow in the midst of a global pandemic, one stark fact is clear: the Covid-19 crisis has a woman's face.
The pandemic is worsening already deep inequalities facing women and girls, erasing years of progress towards gender equality.
Women are more likely to work in sectors hardest hit by the pandemic. Most essential frontline workers around the world are women — many from racially and ethnically marginalised groups and at the bottom of the economic ladder.
Women are 24 per cent more vulnerable to losing their jobs and suffering steeper falls in income. The gender pay gap, already high, has widened, including in the health sector.
Almost a third of women in frontline roles forced to go into savings to 'manage financial difficulties in pandemic'
Almost a third of women in frontline roles forced to go into savings to 'manage financial difficulties in pandemic'
One in four women saw 'income plummet in last year'
Women 'short-changed' by predominantly male leaders overseeing Covid response
Unpaid care has increased dramatically owing to stay-at-home orders and school and childcare closures. Millions of girls may never return to school. Mothers – especially single mothers – have faced acute adversity and anxiety.
The pandemic has also sparked a parallel epidemic of violence against women worldwide, with skyrocketing domestic abuse, trafficking, sexual exploitation and child marriage.
Meanwhile, even though women represent the majority of health care workers, a recent study found that only 3.5 per cent of Covid-19 task forces had equal numbers of men and women. In global news coverage of the pandemic, just one of every five expert sources were women.
All of this exclusion is itself an emergency. The world needs a new push to advance women's leadership and equal participation. And it's clear that such action will benefit all.
The Covid-19 response has highlighted the power and effectiveness of women's leadership. Over the past year, countries with women leaders have had lower transmission rates and are often better positioned for recovery. Women's organisations have filled crucial gaps in providing critical services and information, especially at the community level.
Across the board, when women lead in government, we see bigger investments in social protection and greater inroads against poverty. When women are in parliament, countries adopt more stringent policies on climate change. When women are at the peace table, agreements are more enduring.
Yet women make up a mere quarter of national legislators worldwide, a third of local government members, and just one-fifth of cabinet ministers. UN research shows that on the current trajectory, gender parity will not be reached in national legislatures before 2063. Parity among heads of government would take well over a century.
A better future depends on addressing this power imbalance. Women have an equal right to speak with authority on the decisions that affect their lives. I am proud to have achieved gender parity among the leadership of the United Nations.
Pandemic recovery is our chance to chart a new and equal path. Support and stimulus packages must target women and girls specifically, including through scaled-up investment in care infrastructure. The formal economy only functions because it is subsidised by women's unpaid care work.
As we recover from this crisis, we must chart a path to an inclusive, green and resilient future. I call on all leaders to put in place six key building blocks:
1) Ensure equal representation – from company boards to parliaments, from higher education to public institutions – through special measures and quotas
2) Invest significantly in the care economy and social protection, and redefine Gross Domestic Product to make work in the home visible and counted
3) Remove barriers to women's full inclusion in the economy, including through access to the labour market, property rights and targeted credit and investments
4) Repeal all discriminatory laws in all spheres – from labour and land rights to personal status and protections against violence
5) Each country should enact an emergency response plan to address violence against women and girls, and follow through with funding, policies, and political will to end this scourge
6) Shift mindsets, raise public awareness and call out systemic bias
The world has an opportunity to leave behind generations of entrenched and systemic discrimination. It is time to build an equal future.
António Guterres is secretary-general of the United Nations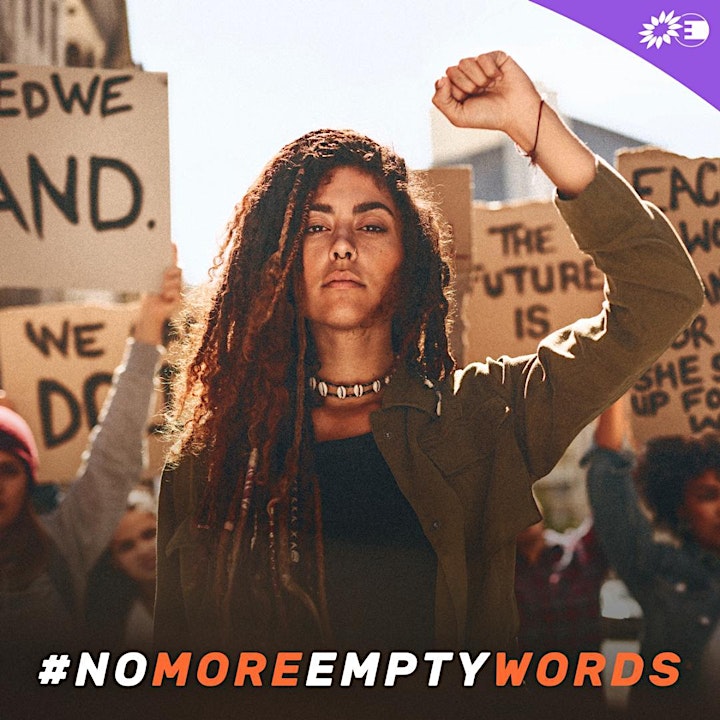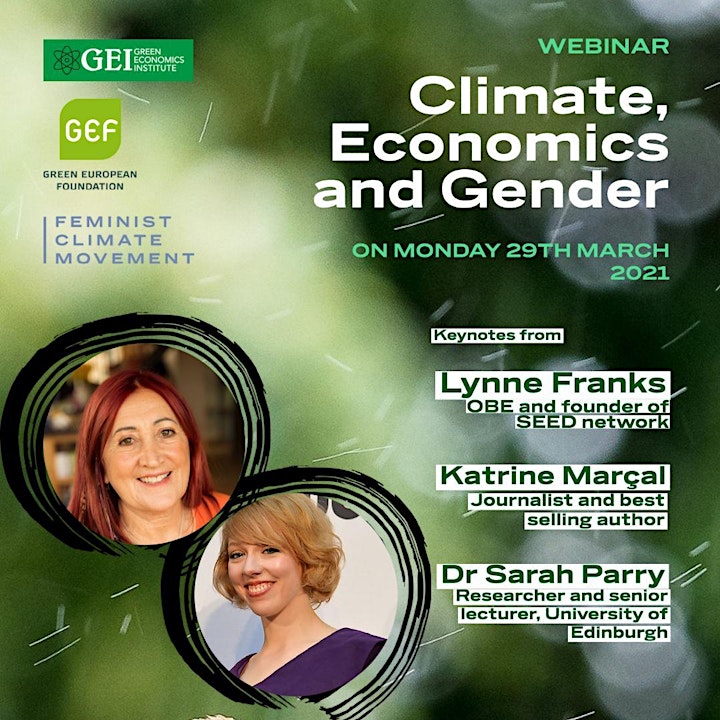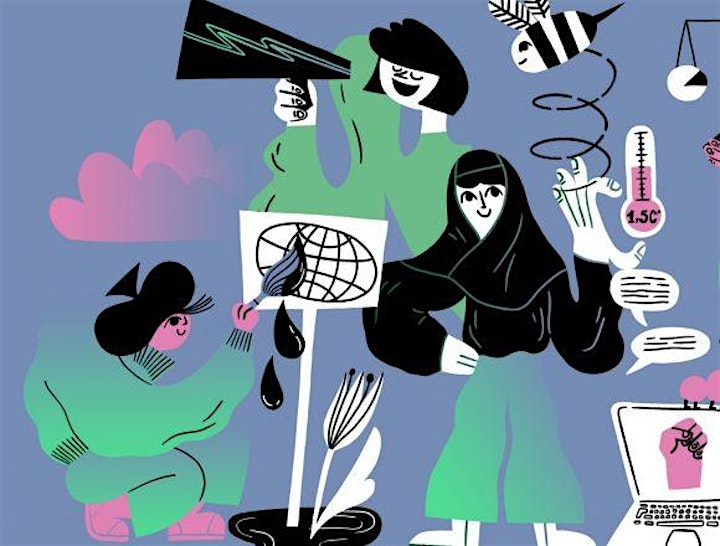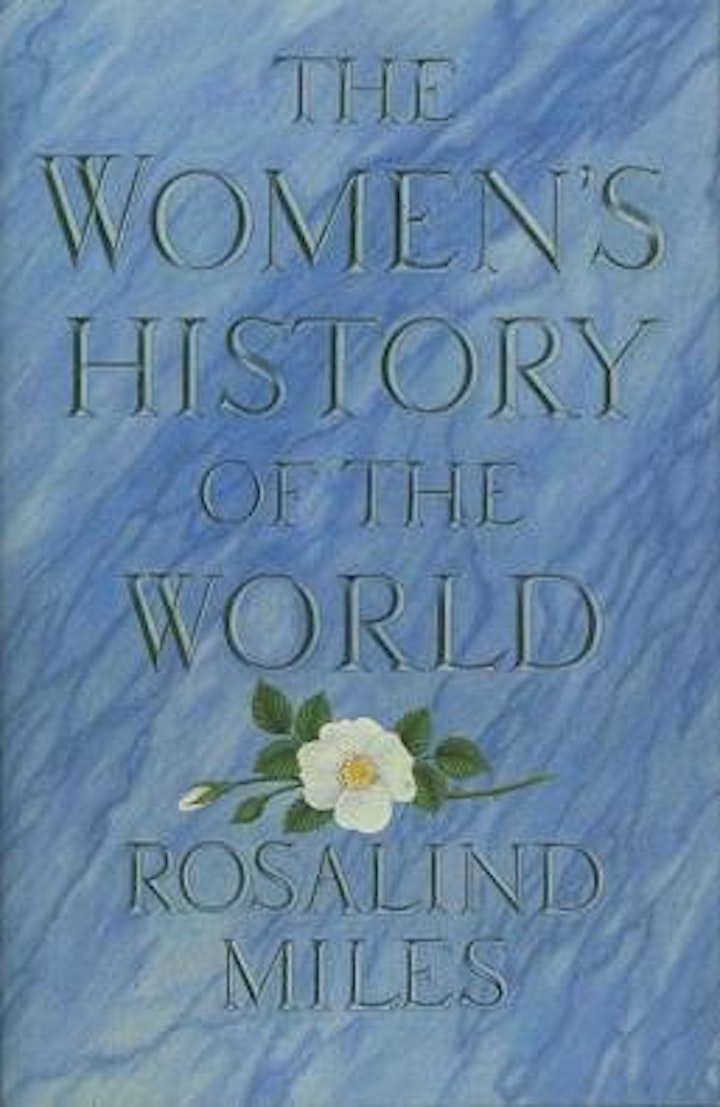 Books from our speakers (They are all prolific authors but here are some highlights)
Womens History of the world: Who Cooked the Last Supper Rosalind Miles ( UK and USA)
Who cooked Adam Smith's Dinner - Katrine Marcal (Sweden) Published by Simon and Shuster translated into 30 languages.
Dr Sarah Parry
Lynne Franks OBE : (UK ) SEED and Absolutely Fabulous