Climate Leadership Institute
Description
The BC Municipal Climate Leadership Council is hosting the Climate Leadership Institute at the Hilton Vancouver Airport in Richmond, BC from November 1-3, 2017.
This event is tailored to locally elected officials (Mayors, Councillors and Area Directors) in British Columbia and the Yukon that are interested in learning skills and knowledge to lead their communities on climate action. Municipal staff involved in climate change planning are also welcome to attend (1 staff person per community).
Elected officials earn 3 credit hours for any level of Local Government Leadership Academy Certification.
Program Overview
The Climate Leadership Institute will begin with a welcome reception, dinner and keynote address by Mayor Richard Walton, Chair of BCMCLC and Mayor of the District of North Vancouver, on November 1.
On November 2 and 3, additional guest speakers share their insights in plenary sessions and participants explore key topics in learning and breakout dialogue sessions focused on the following three topics:
Communicating: Learn the latest techniques in communicating the importance of climate change action and building support with stakeholders.
Organizational Planning: Discover best practices and policies to ensure that a climate action lens is incorporated into the fabric of all municipal decision making processes.
Knowledge sharing: Review successful climate change and energy actions undertaken by peers. Discuss the nuts and bolts of the projects, programs and policies and how they can be adapted to other communities.
Registration & Further information
The early bird registration fee is $245 (until October 1). The regular fee is $275 (after October 1). For additional information about the program agenda, visit www.bcmclc.ca/cli. If you have any questions about this event, contact Susan Chalmers of the Community Energy Association at 604-628-7076, ext. 707 or schalmers@communityenergy.bc.ca.
Accommodation is not included in the registration fee. To book a room at the Hilton Vancouver Airport, contact the hotel's in house reservations department at 604-233-3990 and quote CEA11. A block of rooms is being held until October 2 at a reduced rate. Afterwards, rooms are subject to availability.
Thank you to our Supporters
This event is possible thanks to the Province of BC-UBCM Green Communities Committee, BC Hydro, FortisBC, the Sitka Foundation, and Real Estate Foundation of BC. We also thank LGLA for approving credit hours toward their certification programs.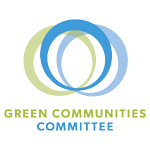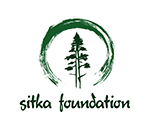 Organizer of Climate Leadership Institute