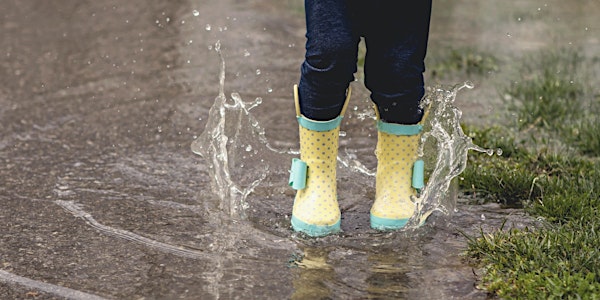 Climate Readiness Week Events
Register to attend one or more of these events. Choose which events you'd like to attend during registration.
About this event
Join us for one or more of our virtual or in-person Climate Readiness Week events to learn how to prepare your property and your family for more frequent rainstorms and heatwaves. Discover native plants and rain-ready landscapes to keep your yard and community cool and beautiful. Find out how climate change will affect your community and what top items to keep in your home emergency kit.
Prizes to be won at each event for residents of the Fletchers Creek SNAP and/or Community Tree Project neighbourhoods within CVC boundaries. More details to come.
List of Events
See full event descriptions below. Choose which events you'd like to attend during registration.
Climate Readiness Kick-off, Sat., Sep 17
Community Tree Planting, Sat., Sep 17
Fletchers Creek Walking Tour, Sat., Sep. 17
Climate Change in Your Neighbourhood (Webinar), Tue., Sep. 20
Landscaping for Rain Workshop, Thu., Sep. 22
Rain Garden Tour, Sat., Sep. 24
Free Tree or Shrub Giveaway
Residents of Fletchers Creek SNAP and the Community Tree Project can sign up to receive a free tree or shrub CVC's home planting team will deliver and help plant. Learn more about the giveaway at cvc.ca/treegiveaway.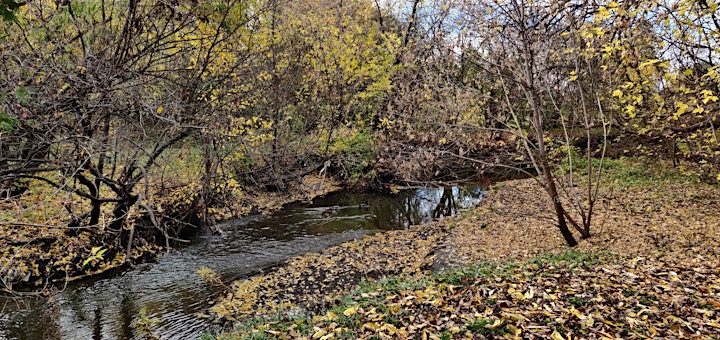 Climate Readiness Week Kick-off
Saturday, September 17, Chris Gibson Park
Join us at Chris Gibson Park for a full morning of activities. Participate in a public tree planting and Fletchers Creek walking tour. See an emergency kit demonstration and chat with City of Brampton and Region of Peel staff about climate change in your neighbourhood. Enter to win great prizes. Participate in one or all activities.
Community Tree Planting, 9:30 a.m. - 12 p.m.
Help make the Fletchers Creek SNAP neighbourhood more sustainable and ready for a changing climate. Together we will plant native trees and shrubs to help fight climate change by storing carbon dioxide and releasing oxygen. They cool your neighbourhood on hot summer days, create habitat for local wildlife and add beauty to your community.
Fletchers Creek Walking Tour, 10:30 a.m. - 11:30 a.m.
Learn how Fletchers Creek benefits your neighbourhood and how climate change and your yard can affect creek health. Experts from the City of Brampton and Credit Valley Conservation will share observations on the natural and constructed features of the creek. Learn what actions you can take in your own backyard to protect the creek and your community.
Climate Change in Your Neighbourhood (Webinar)
Tuesday, September 20, 7-8 p.m., Online
Join experts from CVC and the City of Brampton to learn about how climate change is affecting the Credit River Watershed and your neighbourhood. Find out how the City is responding to the climate crisis and what programs are available to help residents prepare.
Landscaping for Rain Workshop
Thursday, September 22, 7-8:30 p.m.. Central Public School (Multipurpose Room)
Climate change is expected to cause more intense rainstorms. Learn how attractive rain-ready native plant gardens can help manage rainwater on your property and keep your yard looking beautiful rain or shine. Come early to see an emergency kit demonstration and speak with staff from the Region of Peel about climate change.
Participants will receive a free how-to guide to help get started with rain-ready projects and CVC's new rain-ready landscapes plant list.
Rain Garden Tour
Saturday, September 24, 10:30-11:30 a.m. and 1-2 p.m., Our Lady of Fatima School
Join us for a walking tour of the rain garden at Our Lady of Fatima. Learn how rain-ready landscapes and attractive native plant gardens can help manage rainwater, enhance your property and contribute to a cleaner Fletchers Creek. Discover other ways of managing rainwater on your property at our downspout disconnection and rain barrel installation demonstration.
General Event Notes
Registration is required for this event
Dress for the weather and the conditions
Washroom amenities may not be available at all events
Planting Event Notes
Wear long pants, socks, and closed-toed shoes.
Tuck your pants into your socks, and shirt into your pants for protection against insects
Bring your own reusable water bottle (we have water to refill from)
Washroom amenities may/may not be available
Volunteers under 18 please bring a signed copy of our event waiver
Volunteers over 18 please read and acknowledge the event waiver
COVID-19 Participant Protocols and Guidelines
The well-being of our participants and staff is our top priority. We are following provincial and local regulations regarding COVID-19 guidelines for outdoor gatherings.
Stay at home if you are feeling sick, if you have been in contact with anyone who has tested positive, or are under self-quarantine.
Practice physical distancing and best hygiene practices in compliance with local and provincial guidelines. We will do everything we can to ensure participants maintain physical distancing at our events.
Masks or face coverings are optional but recommended.
Participant Event Waiver
Please read the participant event waiver. By registering for any of these events, you acknowledge having read and understood this Release and the Terms and Conditions.
Cancellation Policy
This event is subject to change or cancellation due to COVID-19 and related public health restrictions or due to inclement weather. We will update registrants if the status of this event changes or is cancelled. Rain dates will be communicated in follow-up emails.