Description
The Hamilton Academy of Medicine & the Resource Stewardship Interest Group invite you to a Clinical Decision Making Conference for Physicians, Health Care Providers, Residents & Students.
Includes Breakfast, Lunch, and Snacks
Topics Include:
"A Paradigm Shift in Medical Education "- Dr. Jason Profetto
"The Intersection of LGBTQ Health and Emergency Medicine" - Dr. Carys Massarella
"Clinical Decision Making at the End of Life" - Dr. John You
"Cancer Screening: Who, When, and Why?" - Deanna Williams (PA) & Alison Plotzke (PA)

Interprofessional education credits will be awarded after the conference.
Agenda: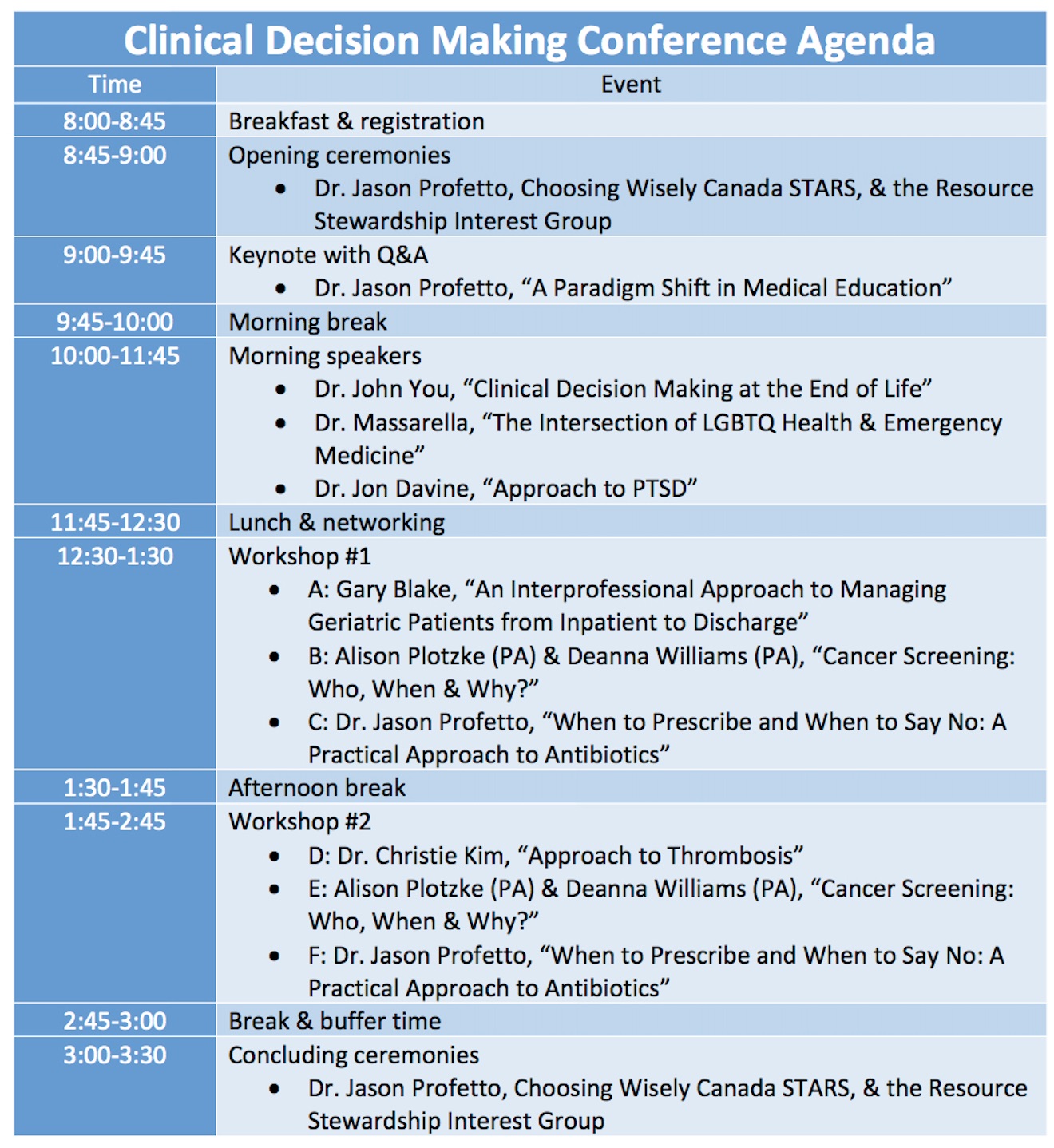 Workshop registration is now live, available on a first come first served basis after ticket purchase.