CLOSED - Autism Ontario - "Howl-oween" at Great Wolf Lodge - October - Niagara Falls / Autisme Ontario – "Howl-oween" - Great Wolf Lodge – Octobre - Niagara Falls

Sunday, 27 October 2019 from 1:00 PM to 8:00 PM
Event Details
Registration opens May 16, 2019 – 9:00am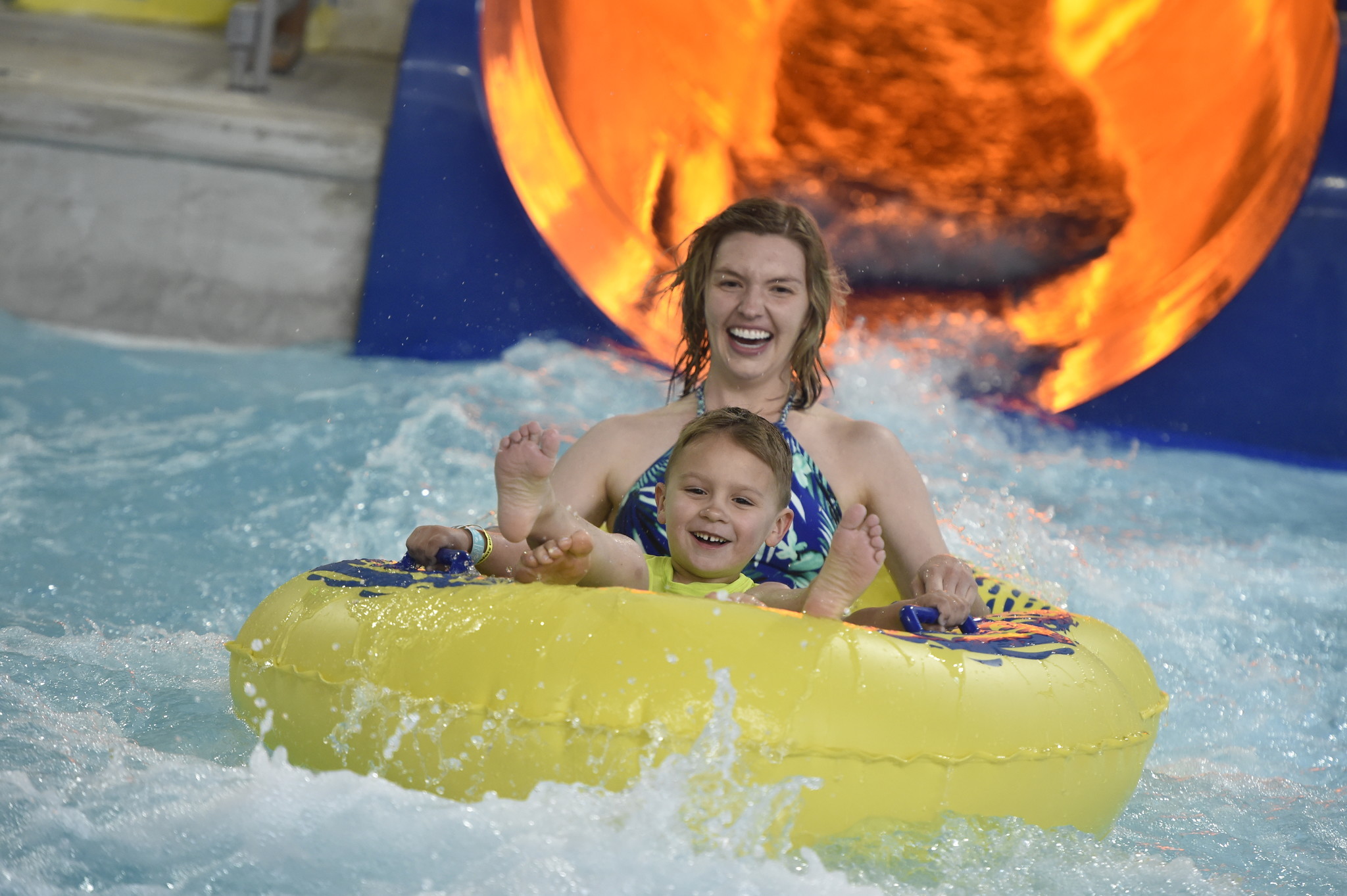 Families will have the opportunity to come and enjoy Howl-o-ween at Great Wolf Lodge at a special rate just for Autism Ontario in October!

The Lodge is spook-tacularly decorated and there are themed activities throughout the day.  The Trick-o-Treat Trail of Fun is held nightly. Starting from the Howl-o-ween House, families make their way along the trail collecting treats and interacting with costumed creatures.  
The event is followed by the Monster Bash Dance Party and a Boo-Bit-Scary Story Time.  These activities are held free-of-charge, however the daytime Pumpkin Party has a fee because there is a take home craft. The activities are geared for all ages and are held indoors. 
The treats offered are small and typically no more than 5 items total.  Spooky music is played at most of the locations and twinkle lights are used.  All front-of-house members of the Wolf Pack are in non-scary costumes, however some of the guests maybe wearing scary costumes and act in character.
Great Wolf Lodge is generously offering Autism Ontario families a discounted group rate for stays occurring October 27-31, 2019.
 

By registering here, starting May 16th, 2019 at 9:00am, you will be given the group code, which allow you to access the reduced rate.  Once you have your group code, you MUST contact Great Wolf Lodge directly, yourself to reserve your stay.


Details About Autism Ontario's Group Rate:
A limited number of rooms have been set aside for this group. Families are encouraged to book as soon as possible to secure their reservation.  Rooms are booked first come first served and many of the weekend dates in the Autism Ontario group block has consistently sold-out each year.



Rates are listed in Canadian dollars and are based on a family of four in a Family Suite that includes up to 4 waterpark passes.




Passes are not transferable. Additional guest passes can be purchased for $50.00 plus tax, per night stay, per guest from Great Wolf Lodge.


Call Great Wolf Lodge as soon as you get your group code for the best selection of dates. When calling, identifying themselves as a member of the Autism Ontario Group and you will be asked for the group code that will be provided after the online registration is completed.


All bookings are based on availability.


The group rates offered, are based on attaining a minimum number of rooms. If the group minimum is not met, the group guests will be contacted and offered the option to cancel without penalty or rebook at the retail rate. If the group minimum is met and a guest chooses to cancel, the individual cancellation policy applies. 


Great Wolf Lodge's Cancellation Policy: You have up to 7 days prior to arrival to cancel with a fee of 15% of your deposit. If you cancel 4-6 days prior to arrival, there will be a 30% fee, and 3 days or less of arrival, the deposit becomes non-refundable.



Successful registration does NOT guarantee a room reservation. You must contact Great Wolf Lodge yourself with the group code to arrange your reservation before Great Wolf Lodge's booking cut off date of September 27, 2019. But don't wait until then!
Dates & Rates
 

Sunday, October 27, 2019


 

$169.99 plus tax




Monday, October 28, 2019

 

$169.99 plus tax

 

Tuesday, October 29, 2019

 

$169.99 plus tax

 

Wednesday, October 30, 2019

 

$169.99 plus tax

 

Thursday, October 31, 2019

 

$149.99 plus tax

 
Booking & Rooms
There is limit of 2 reservations per family booking.  If you require more than 2 rooms, please email

jennifer@autismontario.com

for approval.


Great Wolf Lodge's booking policy - To guarantee a reservation, a deposit is processed at the time of booking for the 1st room night, plus tax. On arrival, a $250 deposit is required for possible incidental room charges. The deposit can be paid with cash or via credit card authorization.   Personal cheques are not accepted at check-in.   The credit card authorization and/or the cash deposit are both released at check out.


Additional room types may be available, at an additional cost. Please call Great Wolf Lodge directly to see if the room type can be added to the group block. These additions can only be approved Mon-Fri from 9am to 5pm.


Additional overnight guest passes can be purchased through Great Wolf Lodge at the time of booking. Please contact Great Wolf Lodge directly for more details.


Great Wolf Lodge tries to accommodate group room requests to be close together. However, t

his is not a guaranteed expectation.
Meals
Food is not included in the prices listed above.


Meal plans are available for purchase at the time of booking, or you may purchase on arrival at the Front Desk. 
Adult $51.99 plus tax,

Children (Guests aged 4-12 years) $26.99 plus tax,

Children aged 3 years and under, are free with a paying adult,



Prices are subject to change.
Parking
Complimentary on-site parking.
Water Park Towels
Complimentary while at the waterpark.

Wi-Fi
Complimentary Wi-Fi in guest rooms.

Arrival and Departure


Room check-in is 4pm on the day of arrival.


Waterpark passes are valid from 1pm on the day of arrival until waterpark close on the departure day.

Room check-out is 11am on day of departure.



Notes:
This event is open to ONTARIO families with children with ASD ONLY.
 
Spaces are extremely limited.  Pre-registration is required.  There is a limit of 2 rooms per family.

Supervision of children/youth at this Social Learning Opportunity is the sole responsibility of parents/guardians and caregivers; childcare will not be provided. Caregivers must remain present.

Due to allergies and sensitivities, please refrain from wearing perfume, cologne, aftershave, or scented products such as hairspray or lotion.

It is recommended that you (the participant) consult with your physician prior to the start of any physical activity.  By registering for or participating in an Autism Ontario program or event, the participant agrees that the participant is and will be voluntarily participating in these activities and the participant assumes all risks of injury or death, which might result from these activities.

The registration page will close on Sept 27, 2019.

Great Wolf Lodge's booking cut-off is Sept 27, 2019
---
 La période d'inscription ouvrira le 16 mai, à 9 h 00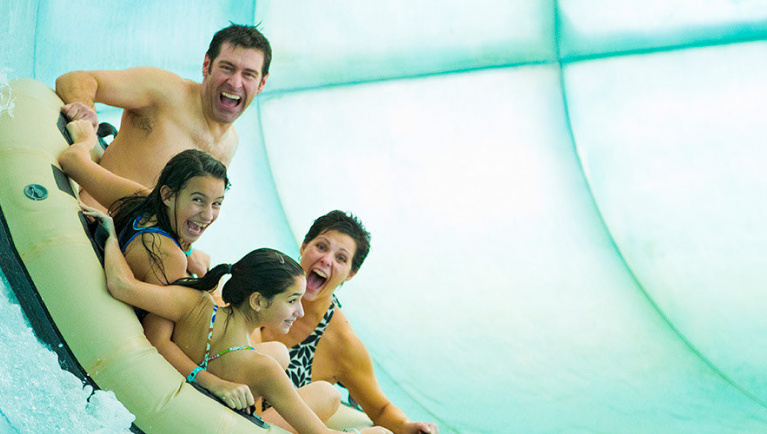 Une occasion pour les familles de s'offrir un temps de repos agréable à Great Wolf Lodge, à un tarif spécial pour Autisme Ontario!
Great Wolf Lodge offre un tarif réduit de groupe aux familles qui y séjourneront entre le 27 et le 31 octobre 2019.
En vous inscrivant ici, sur Eventbrite, à compter du 16 mai à 9 h 00, vous recevrez le code du groupe, qui vous donne accès au tarif réduit. Après avoir obtenu votre code de groupe, vous DEVEZ téléphoner directement à Great Wolf Lodge pour réserver votre séjour.
 Détails concernant le tarif de groupe d'Autisme Ontario :
Certaines chambres (nombre limité) ont été réservées pour notre groupe. Les familles sont encouragées à réserver leur chambre aussitôt que possible afin d'assurer d'en avoir une. Toutes les chambres seront attribuées suivant le principe du premier arrivé, premier servi. Les chambres réservées à Autisme Ontario s'envolent rapidement à chaque année.
Les prix sont en devise canadienne et établis pour une famille de quatre personnes occupant une suite familiale et comprennent quatre laissez-passer pour le parc aquatique.
Les laissez-passer sont non transférables. Des laissez-passer supplémentaires peuvent être achetés au coût de 50 $ plus taxes, par personne et par nuitée.
Pour avoir le meilleur choix de dates, téléphonez à Great Wolf Lodge dès que vous avez votre code de groupe. Lors de cet appel, présentez-vous comme un membre du groupe d'Autisme Ontario. On vous demandera alors de donner le code de groupe que vous avez reçu après votre inscription en ligne.
Toutes les réservations sont acceptées sous réserve de la disponibilité des chambres.
Les tarifs de groupe offerts sont basés sur la réservation d'un nombre minimal de chambres. Si ce nombre minimal n'est pas atteint, nous communiquerons avec chaque membre du groupe, qui aura alors le choix d'annuler sa réservation sans pénalité ou de faire une nouvelle réservation au tarif individuel courant. Si le groupe compte le nombre minimal de personnes exigé et qu'une personne décide d'annuler sa participation au projet, c'est la politique d'annulation individuelle qui s'applique.
Politique d'annulation de Great Wolf Lodge : Si vous annulez votre réservation au moins 7 jours avant la date prévue de votre arrivée, des frais correspondant à 15 % du montant de votre dépôt vous seront imposés. Si vous annulez entre 4 et 6 jours avant cette date, ces frais grimperont à 30 % de votre dépôt. Si vous annulez 3 jours ou moins avant la date prévue de votre arrivée, ce dépôt ne sera plus remboursable.
L'inscription n'est

PAS

une garantie de réservation de chambre. Après avoir obtenu votre code de groupe, vous DEVEZ téléphoner directement à Great Wolf Lodge avant 27 septembre 2019 pour réserver votre séjour. Mais n'attendez pas aussi tard!
Dates & Tarifs


Le dimanche 27 octobre 2019

169,99 $ plus taxes


Le lundi  28 octobre 2019


169,99 $ plus taxes

 

Le mardi 29 octobre 2019

 

169,99 $ plus taxes

 

Le mercredi 30 octobre 2019

169,99 $ plus taxes

 

Le jeudi 31 octobre 2019

149,99 $ plus taxes
Les réservations et les chambres
Limite de 2 chambres par réservation ou par famille. Si vous avez besoin de plus de deux chambres, communiquez par courriel avec Jennifer,

jennifer@autismontario.com

pour faire approuver votre demande.
La politique de réservation Great Wolf Lodge -

Pour confirmer votre réservation, Great Wolf Lodge exige un dépôt équivalant au prix d'une nuitée, plus taxes.

À votre arrivée, un dépôt de 250 $ est exigé pour d'éventuels frais accessoires.

Vous pouvez payer le dépôt comptant ou par

autorisation de carte de crédit

. Les chèques ne sont pas acceptés.

L'autorisation de carte de crédit et/ou le dépôt en argent vous sont remis au moment de votre départ.
D'autres types de chambres

pourraient

être disponibles, moyennant supplément. Pour plus de détails à ce sujet, veuillez communiquer directement avec Great Wolf Lodge pour vérifier s'il est possible d'ajouter ce type de chambre à la réservation de groupe. Ces ajouts sont approuvés uniquementdu lundi au vendredi, entre 9 h et 17 h.
Il est possible d'acheter des laissez-passer pour des personnes supplémentaires en en faisant la demande au Great Wolf Lodge en même temps que vos réservations. Pour plus de détails, adressez-vous directement au Great Wolf Lodge.
Dans toute la mesure du possible, mais

sans pouvoir le garantir

, Great Wolf Lodge s'efforcera d'offrir aux membres de notre groupe des chambres situées à proximité les unes des autres.
Les repas
Les prix mentionnés ci-dessus ne comprennent pas les repas.
Lors de votre réservation, vous pouvez faire ajouter des plans de repas ou faire l'achat à la réception, à votre arrivée.

Adultes : 51,99 $ par jour, plus taxes,

Enfants (de 4 à 12 ans) : 26,99 $ plus taxes,

Enfants de 3 ans et moins : repas gratuit lorsqu'un adulte réserve avec repas inclus.


Les prix peuvent être modifiés.
Le stationnement
Le stationnement sur place est gratuit.
Les serviettes du parc aquatique
Elles sont fournies gratuitement à l'intérieur du parc aquatique.



Le Wi-Fi
Le Wi-Fi est gratuit dans les chambres.

Arrivée et départ
Le jour de votre arrivée, vous aurez accès à votre chambre à compter de 16 h.
Les clients de l'hôtel ont accès au parc aquatique dès 13 h le jour de leur arrivée jusqu'à l'heure de fermeture le jour de leur départ.
Notes
Cette activité s'adresse exclusivement aux familles d'enfants qui ont un TSA.
Le nombre de places est extrêmement limité. Préinscription obligatoire. Limite de 2 chambres par famille.
Durant cette occasion d'apprentissage social, les parents, les tuteurs et les fournisseurs de soins demeurent les seuls responsables de la surveillance des enfants ou des adolescents; aucun service de garde n'est fourni. Les fournisseurs de soins doivent être présents en tout temps.
Comme certaines personnes souffrent d'allergies et d'intolérances diverses, nous vous demandons de ne pas utiliser de parfum, d'eau de Cologne, de lotion après rasage ni de produits parfumés comme les fixatifs ou les lotions pour le corps.
Nous recommandons à tous les participants de consulter leur médecin avant le début de toute activité physique. En s'inscrivant ou en participant à un programme ou à une activité d'Autisme Ontario, les participants reconnaissent que leur participation aux activités proposées s'effectue sur une base volontaire et qu'ils sont prêts à assumer tous les risques de blessure ou de décès pouvant r
When & Where

Great Wolf Lodge
3950 Victoria Avenue
Niagara Falls, ON L2E 7M8
Canada

Sunday, 27 October 2019 from 1:00 PM to 8:00 PM
Add to my calendar
Organizer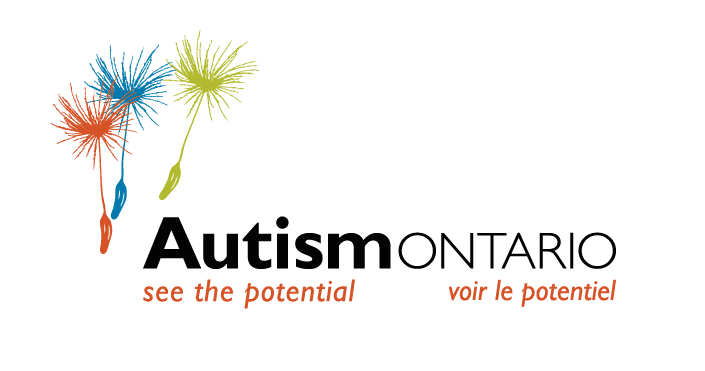 General FAQ
1.) Do I need to print out ticket or email confirmations to attend this event?
For most of our events there is no need to print anything, unless the event specifies otherwise.  When you arrive at the event, you will have to check in at the registration desk.  You will be asked for your name and how many people are attending with you.  That's all.


2.) Do I need to bring proof of diagnosis?
No, not needed.  Again, just check in at the registration desk and enjoy the event.


Autism Ontario
1179 King Street West, Ste 4
Toronto ON M6K 3C5
416-246-9592
1-800-472-7789
****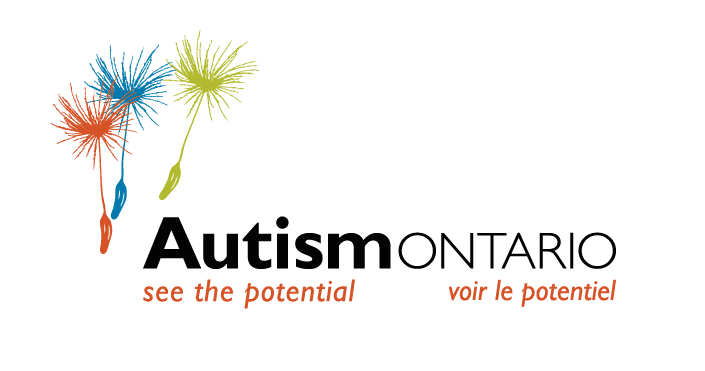 Questions fréquemment posées
1.) Est-ce que je dois imprimer les confirmations ou billets reçus par courriel pour assister à cette activité?
Non, vous n'avez rien à imprimer. À votre arrivée, vous devrez vous présenter au comptoir d'inscription. On vous demandera votre nom et le nombre de personnes qui vous accompagnent. C'est tout!


2.) Dois-je apporter une preuve de diagnostic?
Non, ce n'est pas nécessaire. Présentez-vous au comptoir d'inscription et profitez de l'activité.



Autism Ontario
1179 King Street West, Ste 4
Toronto ON M6K 3C5
416-246-9592
1-800-472-7789