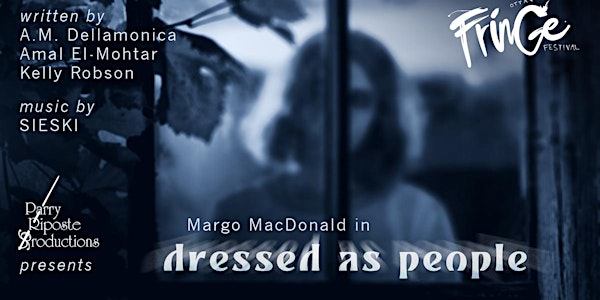 Closing Night Cocktails and Q&A with the "Dressed as People" Team
Join us for an online gathering -- drinks and a Q&A with the creative team to celebrate the closing night of Dressed as People
About this event
Join us for an online gathering -- drinks and a Q&A with the creative team to celebrate the closing night of Dressed as People
About this event
The last day of the first run of our new show, Dressed as People, is Sunday, June 27th (online at the Ottawa Fringe Festival).
Watch the show some time during the run and then join us online for a closing night celebration. Grab a drink and raise a glass with us, then stick around for a Q&A session with the entire creative team. Hosted by Titus Androgynous.
This is a free event.
Come help us celebrate!
Watch the show first -- Tickets to watch Dressed as People, a Triptych of Uncanny Abduction online at your convenience can be purchased by following the link below. (We recommend purchasing a day or two before you plan to watch to be sure you receive the link on time.)
https://ottawafringe.com/shows/dressed-as-people-a-triptych-of-uncanny-abduction/#showtimes_list