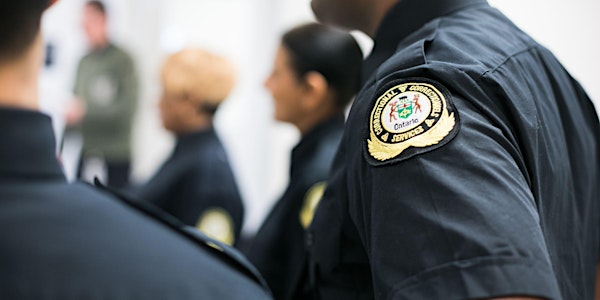 CNCC Careers in Corrections - Virtual Information Session
Consider a Career at the Correctional North Correctional Centre in Penneatanguishene.
About this event
We are seeking candidates from diverse backgrounds who are talented, innovative and enjoy working within an inclusive environment. Jobs are available for both English and bilingual positions.
Career opportunities in correctional services can offer a rewarding career in the justice sector and is an opportunity to work with a team that values diversity and is committed to your development. We take pride in making a difference in the lives of those under our custody and supervision, as well as protecting the safety of our communities.
Take the opportunity to network and talk to recruiters directly to gain insight into the recruitment process. Ask your career questions, receive advice and get the tools and resources you'll need to help you in your job search.
Nous parlerons des nombreuses options de carrière dans les services correctionnels et les services communautaires ainsi que des possibilités de travail dans le Nord de l'Ontario;
Les Services correctionnels parlent diversité – Séanced'information sur les carrières Nous recherchons des candidats et des candidates de différents horizons qui sont talentueux et innovants, et qui aiment travailler dans un environnement inclusif. Des postes anglais et bilingues sont à pourvoir.
Les Services correctionnels vous offrent la chance de poursuivre une carrière valorisante dans le secteur de la justice, au sein d'une équipe ayant à cœur la diversité et le perfectionnement professionnel. Nous sommes fiers d'améliorer la vie des personnes qui sont sous notre garde et surveillance et d'assurer la sécurité de nos collectivités.
Profitez de cette occasion de réseauter et de discuter avec des agents de recrutement pourcomprendre le processus d'embauche. Vous pourrez leur poser vos questions, recevoir des conseils et obtenir les outils et ressources nécessaires à votre recherche d'emploi.Joignez-vous à notre prochaine séance d'information virtuelle