Meet other singles in the GTA and virtually connect through a full body workout taught by JFu Chiropractic and hosted by Toronto Dating Hub
About this Event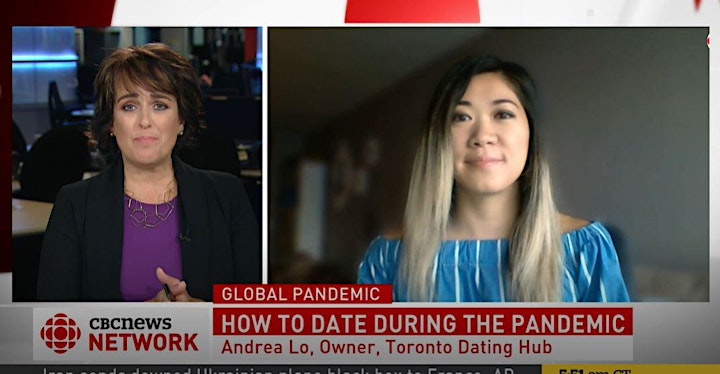 Toronto Dating Hub has partnered with JFu Chiropractic to host a Full Body Blast class - hoping to get you more fit amidst the pandemic while meeting other GTA singles!
This class is designed to get you leaner, stronger and to get you past plateaus in your fitness journey. With individualized and personal feedback from the chiropractic eye of JFu, you will learn fun ways to increase the heart rate, get a good workout while meeting other like-minded GTA singles!
Join our 1.5hr event to meet other GTA singles virtually and also take a Full Body Blast class together (45minutes)!
This class is open to all-levels and can accommodate for various injuries, including neck, shoulder, low back and wrist discomfort.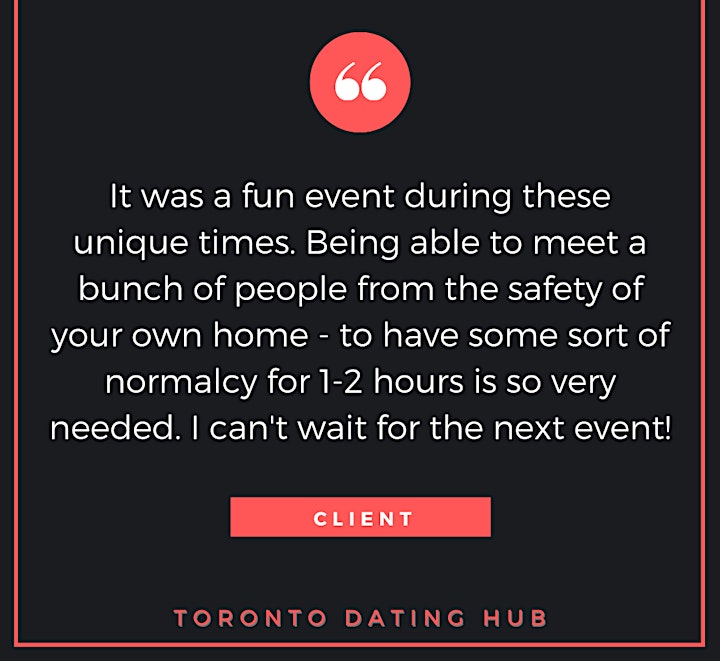 FAQs
What do I need?
A laptop + working camera (smartphone will NOT have the full experience)
Steady internet connection
Zoom installed on your laptop beforehand
Flat, comfortable surface
Yoga mat
Room to move
Fitness apparel
Water to stay hydrated
Toronto Dating Hub brings together like-minded GTA singles through unique events they organize to help them make meaningful connections and find their match.
Our singles events aren't your typical speed dating events - we ensure there are fun activities that help attendees relax, have fun, and engage in great conversation. We've hosted 14 events in our first year in 2020 which include yoga, fitness, dance, holiday-themed games. We love supporting & partnering with local businesses/entrepreneurs to offer these types of activity-based events.
Chiropractor, Yoga Teacher, Dancer
Dr. Joyce Fu graduated from the Canadian Memorial Chiropractic College after earning an Honours Bachelor of Sciences from the University of Toronto. Being a former professional hip hop dancer, Joyce has acquired 10 years of experience in the performing and competitive worlds. She was an active member of the professional dance teams at VYbE Dance Company, which led to her fondest memories in her professional career of dancing abroad in Macau, China. After suffering multiple dance injuries, she developed a keen interest for rehabilitation through a strong yoga practice and learned the importance of honouring where the body stands without expectations. Wanting to learn more about the deeper benefits of yoga, she completed her Yoga Teacher Training (RYS 200) at Downward Dog Yoga Centre in Toronto, Ontario.
Dr. Joyce Fu provides natural, safe and effective chiropractic therapy to help her patients recover from injury. Her therapy approach involves a beautiful blend of patient education, functional chiropractic treatments and yoga therapy to provide a complete patient experience. She strives to restore structure and function in her patients so that they can excel in their physical health and overall, well-being.
An avid outdoor enthusiast, you can find Dr. Fu enjoying the outdoors by rock climbing, hiking or camping out on a nice, sunny day!