Description
Attend our the COABC 2018 Trade Show in Abbotsford!
---
The COABC conference features an exciting trade show. COABC members from all over the province attend this annual conference, which focuses on sharing technical information, resources, and celebrating with the organic community. The Trade Show runs from 7:30m - 2:30 pm Saturday February 24th. As a Trade Show exhibitor, you will be located right beside the concurrent presentations taking place during the day Saturday. This puts you where you can meet and interact with conference attendees on their breaks throughout the day.
Each booth will have a 6 ft. table to use for their display with one chair.
Keep in mind there are periods where the Trade Show will be very quiet while the presentations are going on. This is your chance to grab breakfast, snacks and lunch as well. The show opens up while breakfast is on, then there will be a morning break of 30 minutes, an hour for lunch, and an early afternoon break of 30 minutes where you will have pulses of visitors coming through in between presentations. Some will stay longer and choose to skip presentations in order to continue their conversation in the Trade Show.
This year we are celebrating the 25th Anniversary of the COABC and we have a thought-provoking line-up of presentations beginning Friday evening and ending Sunday at noon - if you would like to attend the presentations or any other part of the conference we can make it happen! We will need to register you however for the conference (at an extra cost). Please get in touch with our conference coordinator Jesse Johnston-Hill and she can sort this out for you, conference @certifiedorganic.bc.ca
Our theme this year, inspired by unpredicted weather and a need to adapt as food producers to these meteorological events is, "Bioregionalism: Creating Resilience in a Changing Climate."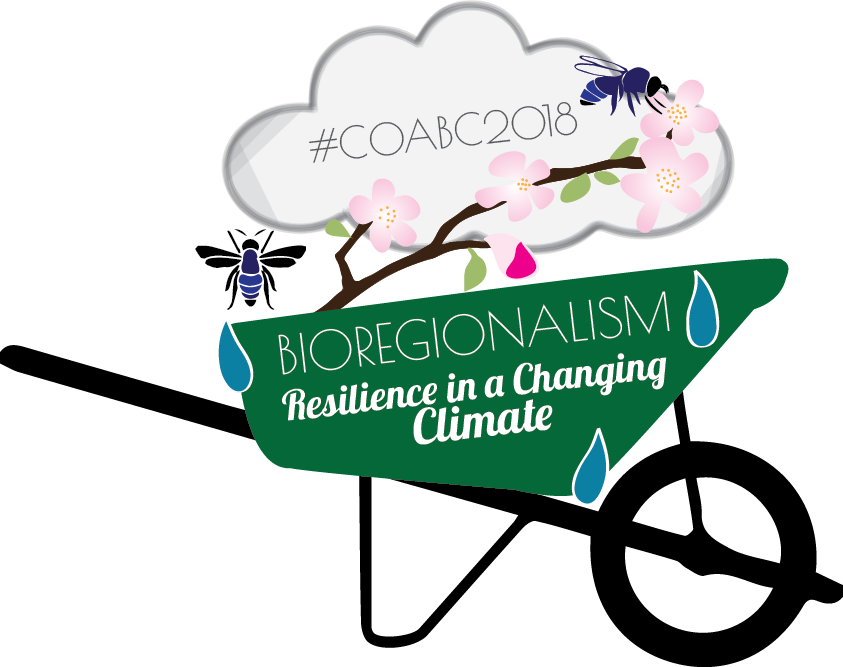 Further details will be released on the COABC website, http://www.certifiedorganic.bc.ca/