Description
In honour of National Coaches Week, September 21st-September 29th, the Nanaimo Brain Injury Society and PacificSport would like to invite you to attend this informative workshop: Concussion Management in Youth.
This workshop is for people working with youth who want a better understanding of Return to School/ Return to Play standards after concussion. Basic information on concussion such as causes and symptoms with also be covered. This workshop would be great for parents, teachers, park and recreation leaders and coaches of all levels.
The cost of the workshop is $10 and all proceeds will go towards NBIS's Concussion 101 Program for School District #68.
Presenters:
Dr. Jamie Dunnett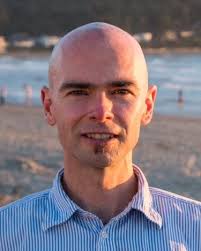 Jamie works as a physical therapist in Nanaimo assisting patients with varying degrees of severity of brain injuries. Brain injury rehabilitation has been a passion of his since graduating from UBC in 2005. In 2015, Jamie completed his Doctor of Physical Therapy degree from the University of Saint Augustine. A collaborative approach to rehabilitation is important for optimal outcomes and the Nanaimo Brain Injury Society facilitates a cohesive team effort. It is an honour for him to sit on the board of directors for an organization with this mission.
Natasha Wilch
Natasha is a Registered Physiotherapist and the proud clinic owner of Symphony Rehabilitation in Nanaimo. She learned very early in her physiotherapy career that she had a passion for neurology and movement. She uses her vast experiences in acute care, in-patient rehabilitation, and private clinics to help her clients reach their goals and achieve their highest quality of life.