Description
What makes coaching such an invaluable process for people at all levels of organizations today? What needs to happen in order for coaching programs to be successful? Who are best positioned to serve as coaches? Join us for an interactive morning where we will explore the present and future of coaching, discuss its place within the workplace.
Empower yourself and your team. Collaborate with your peers. Learn about coaching and best practices for organizations.


Save the date
Thursday, September 27 from 8:30 a.m. to 12:30 p.m. at
the John Molson School of Business

, 9th floor

Conference Centre.






What's in it for you?
Refine your understanding of coaching

Learn how coaching can enhance productivity in your organization

Discover what coaching culture is all about

Have meaningful exchanges

with experts and peers about coaching
Things don't just change on their own, let's come together to make a difference!
Facilitators: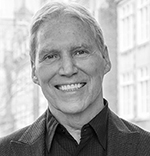 Jim Gavin, PhD, Professor, Applied Human Sciences, Director Centre for Human Relations and Community Service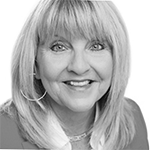 Dana MacDonald, Owner and senior consultant at MacTicity Consulting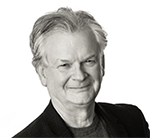 Yvon Lachapelle, Yvon Lachapelle Coaching and Past President, ICF Quebec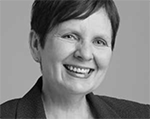 Madeleine Mcbrearty, Co-Director – Coaching Programs, Concordia University and Part-time Faculty, Applied Human Sciences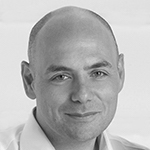 Patrick Doyon, John Molson Executive Centre, Leadership and Management Coaching Expert
Workshop Program
8:30 —
Breakfast and Networking
9:00
—
Introduction
9:07 —

Dr. Jim Gavin:

Coaching in a VUCA World (or "Changing Tires on a Speeding Car")

This session looks at coaching now and in the future. It examines imminent shifts in the world of work and how they will influence people and the coaches who serve them. Dr. Gavin will reflect on the opportunities and challenges related to coaching in organizations over the next decade.
9:30

—
One size does not fit all: What makes coaching work in organizations?
Session by Dana MacDonald

9:50 —
Building expertise in your organization.
Yvon Lachapelle, past president of the International Coach Federation - Quebec, will leverage his experience in coaching, organizational development and employee training and development to provide his perspective on internal vs external coaching and how to build expertise within your organization.
10:10 —
Break
10:30 —
Discussion tables on burning questions facilitated by coaches
11:00 —
Interactive Discussion
moderated by Dr. Jim Gavin
Panel members: Dr. Madeleine Mcbrearty, Yvon Lachappelle,
Dana MacDonald, and Patrick Doyon
11:45 —
Open Mic
12:00 —
Wrap-up and reflection
Session by Patrick Doyon
Hurry, spots are filling up quickly!
---
Don't hesitate to contact us if you have questions.
concordia.ca/jmec