Description
CoachingOurselves invites you to spend the day with management thinker Henry Mintzberg and CoachingOurselves president Phil LeNir on September 7th at the prestigious McGill Faculty Club in Montreal. This event is designed for CoachingOurselves partners and clients, and anyone interested in social learning for leadership development. Sign up today and get ready to be immersed in the world of peer-coaching with CoachingOurselves!
What can you expect? During this event, you will:
Learn about different applications for CoachingOurselves' peer-coaching;
Hear our partners and customers' experiences using CoachingOurselves;
Discover our latest modules;
Work directly with Henry Mintzberg and the CoachingOurselves team;
A canoe trip;
And much much more!
---
Une journée avec Henry Mintzberg et l'équipe CoachingOurselves!
CoachingOurselves vous invite à venir passer une journée en compagnie de Henry Mintzberg et le président de CoachingOurselves Phil LeNir le 7 septembre prochain au prestigieux McGill Faculty Club à Montréal. Cet événement a été créé pour les clients et partenaires de CoachingOurselves ainsi que pour tout ceux intéressés par l'apprentissage social et le développement du leadership. Inscrivez-vous dès aujourd'hui et préparez-vous à plonger dans le monde du coaching par les pairs avec CoachingOurselves.
À quoi devriez-vous vous attendre? Durant cet événement, vous allez:
En apprendre plus sur les différentes utilisations du coaching entre pairs CoachingOurselves;

Entendre des témoignages de nos partenaires et nos clients par rapport à leurs expériences avec CoachingOurselves;

Découvrir nos plus récents modules;

Travailler directement avec Henry Mintzberg et l'équipe CoachingOurselves.;

Et beaucoup plus!
---
Canoe Trip! | L'excursion en canoë!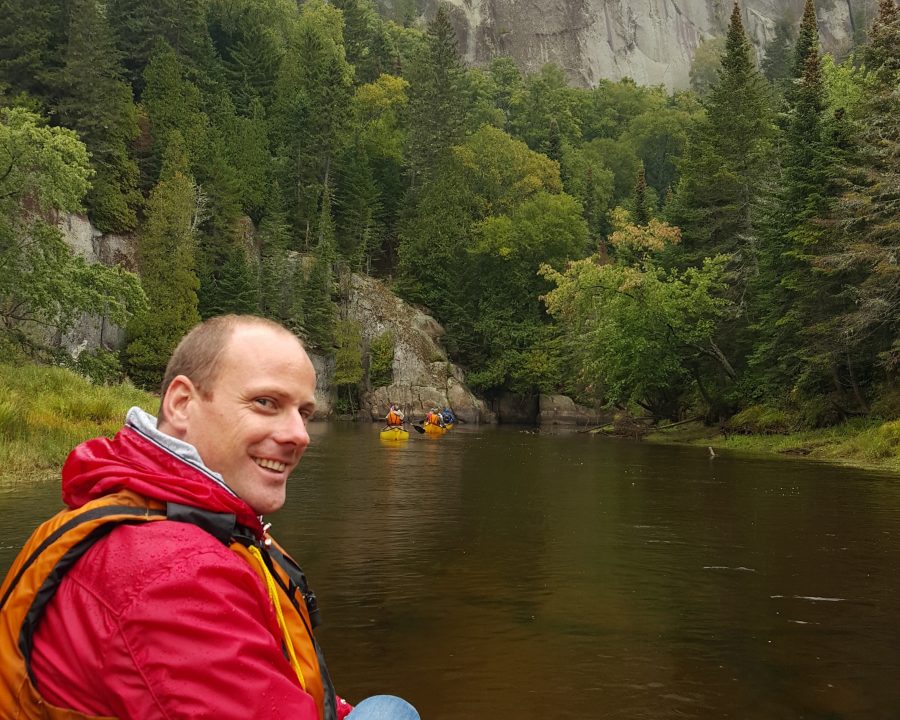 Canoe Trip (Saturday Sept 8th): Join Henry Mintzberg and other CoachingOurselves partners and customers on a day long canoe trip in the Canadian wilderness on Riviere du Diable (Devils River). The pick-up will be at 8 am.

Joignez-vous à nous le samedi 8 septembre pour la grande excursion en canoë avec Henry Mintzberg. Cette magnifique excursion de 4 heures sur la grandiose et sinueuse Rivière du Diable dans le parc du Mont-Tremblant est à ne pas manquer! (Les billets pour l'excursion en canoë sont vendus séparément. Le départ se fera vers 8h am.)
---
Politique de remboursement: Vous serez remboursé à 100% si votre demande est faite avant le 6 août, et à 50% avant le 31 août.