Description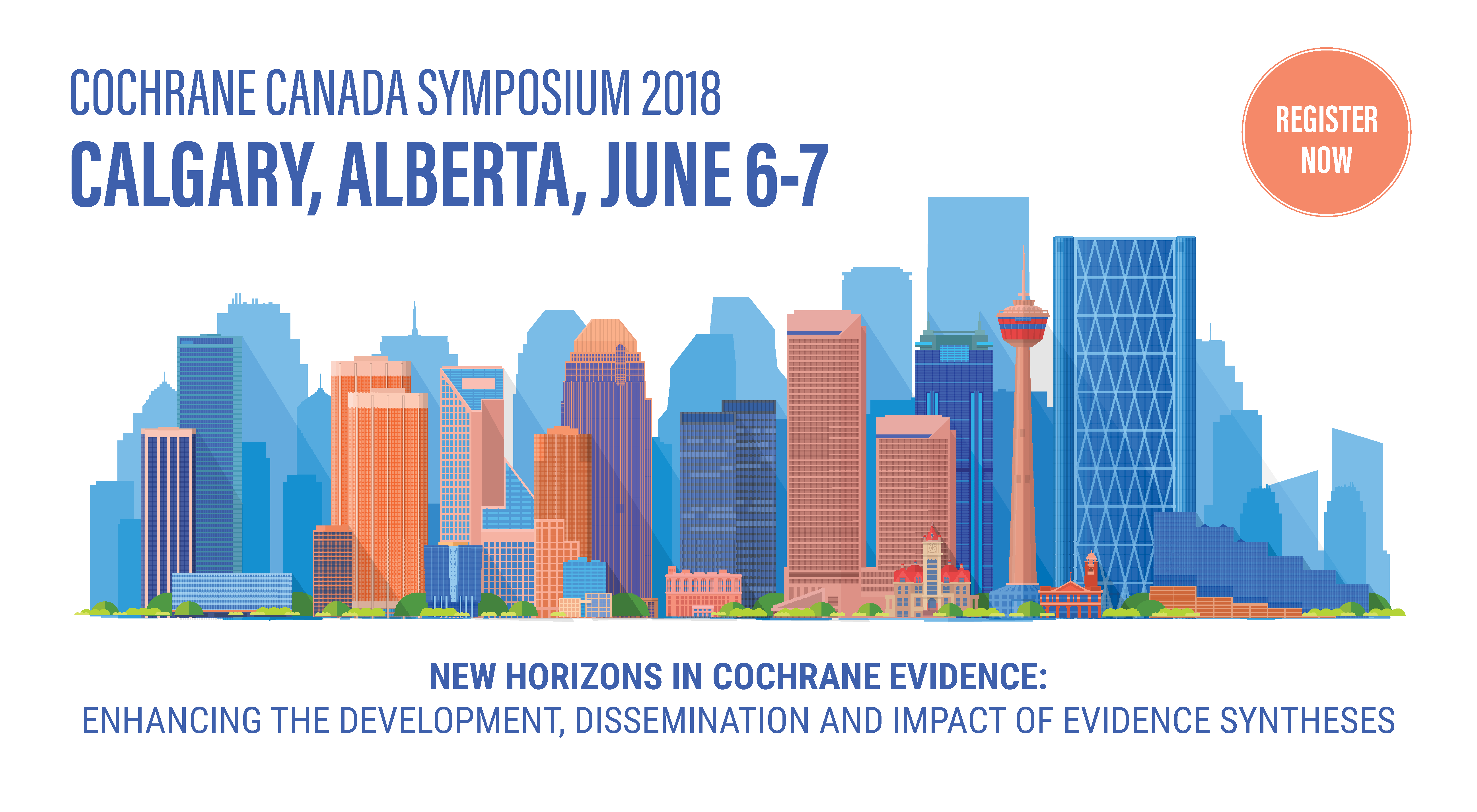 Cochrane Canada regretfully announces the cancellation of this year's symposium, which was scheduled to take place on June 6-7 in Calgary, Alberta. The decision to forgo our annual event was made after careful consideration and deliberation, and we would like to offer our sincerest apology to our many registrants, workshop facilitators and plenary speakers.
Cochrane Canada symposia are meant to serve as the ideal forum for consumers, practitioners, policymakers and researchers from across Canada and around the world to forge strong, meaningful partnerships. And we, as an organization, take great pride in bringing together a very special community with a clear and vested interest in creating lasting impacts on healthcare and health.
We remain fully committed to the pressing needs and interests of our stakeholders, in addition to advancing critical dialogue on the use of research evidence to inform and improve health decision-making and practice. We have already begun preparing for next year's symposium, as well as the International Cochrane Colloquium that will take place in 2020 in Toronto.
Finally, to our many registrants, we want to assure you that you will be receiving a full refund in the coming days. Our staff have made it a priority to support each of you throughout this process, so please do not hesitate to contact us with any questions, comments or concerns you may have.
Sincerely,
Holger Schünemann
Director, Cochrane Canada