A mixology evening with Pawel of Wine and Beyond, Windermere on Zoom.
About this event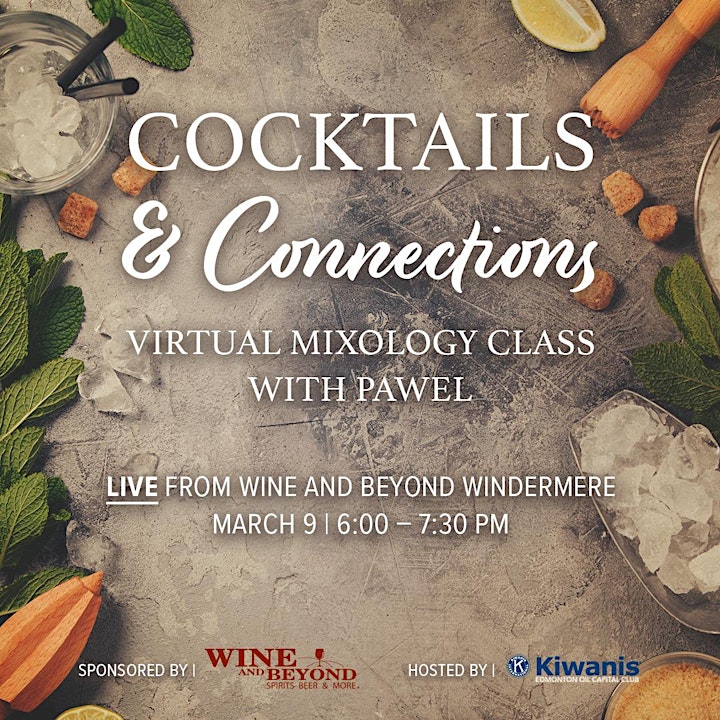 Mixologist Pawel will lead us through new twists on old favorite recipes for 5 cocktails and 2 that include beer. All ingredients are easily found and can be purchased in small bottles or use what you have on hand. An ingredient list will be emailed so you can follow along and enjoy.
Ingredients
Bourbon ( we use Makers)
Amaro (24 brand)
Galliano
Ginger beer
Gin (Scrapegrace)
Any bitters ( orange 🍊)
Berry liquor ( we used Cassis)
Vodka (Ketel One)
Green Chartreuse
Bubbly ( Rose PV Cremant)
Orange juice
Lemon juice
Disaronno ( or any nutty liqueur)
Simple syrup ( they can buy or make at home)
Polar Park beer ( stout and raspberry in the cocktails)
Ice
You can use any garnish you like ( maybe an orange and/or a few berries )
Cocktails
Cocktail one: Bourbon, Amaro, Galliano, simple syrup, bitters, orange rind.
Cocktail two: Gin, berry liqueur, raspberry beer,
Cocktail three: Ginger beer, vodka, Chartreuse, berry liqueur, ice
Cocktail four: Oatmeal stout, Disaronno, berry liqueur, bubbly rose
Kiwanian Layer Cake : Gin, orange juice. Lemon juice, simple syrup, berry liqueur, bitters
Beers general discussion of Polar Park line.
Proceeds from the evening will go towards the Projects of the Oil Capital Kiwanis Club.

Date and time
Location
Refund policy