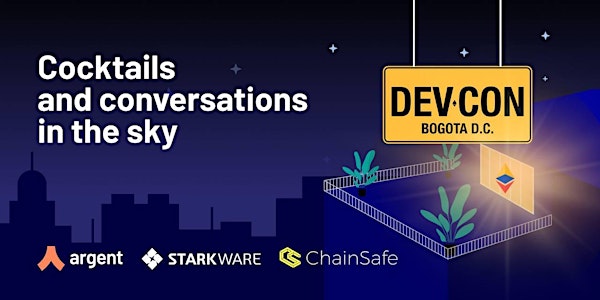 Cocktails and conversations in the sky
Join Argent, StarkWare, and ChainSafe for cocktails and conversations at Bogotá's most exclusive ROOFTOP PATIO!
When and where
Location
Astoria Rooftop # 12 - 66 Avenida Calle 85 Bogotá, Bogotá 110221 Colombia
About this event
Hola! 👋
Join Argent, StarkWare, and ChainSafe at Bogotá's most exclusive rooftop Astoria for a night filled with cocktails, conversations, canapés, a live DJ, and incredible views of the city! Come network with our teams, partners, and some of the most innovative minds in the space! 😄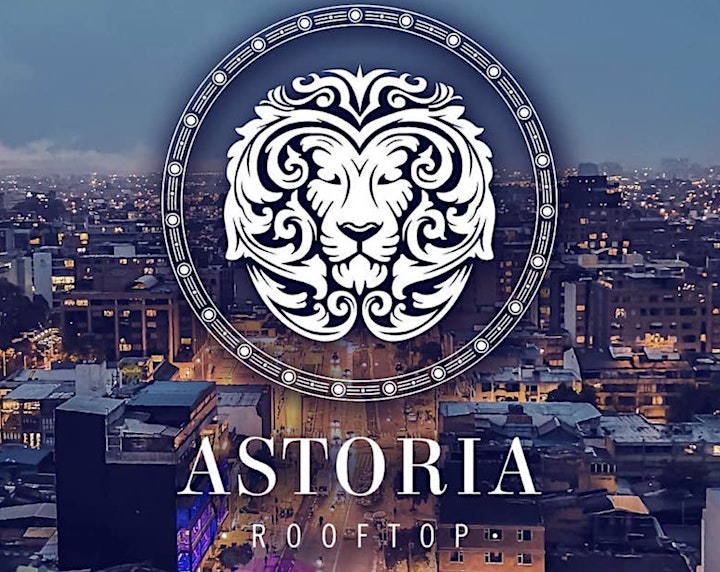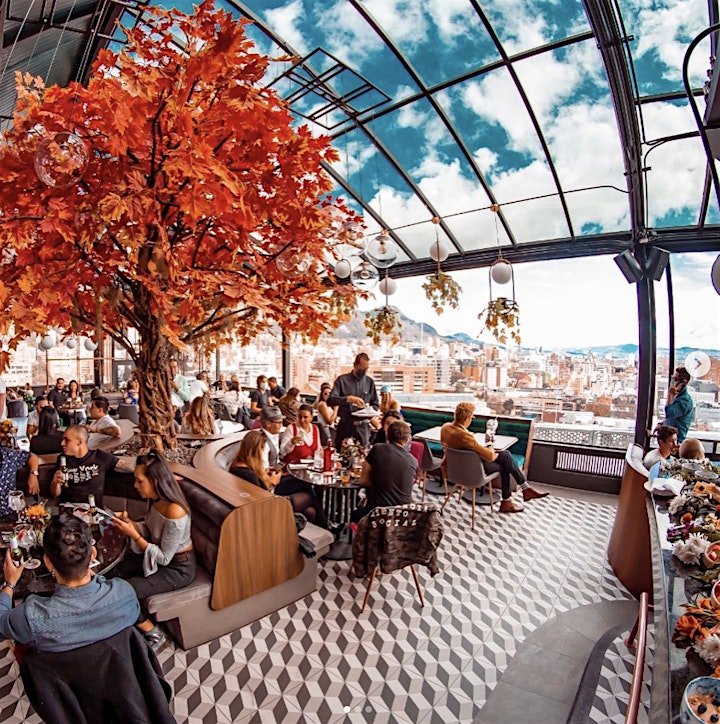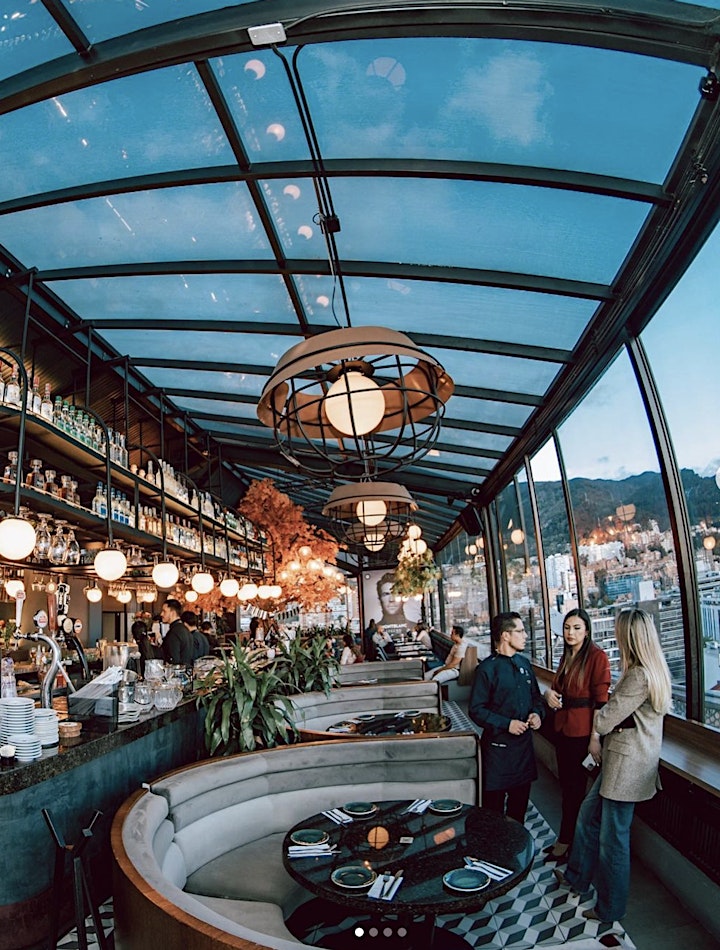 Astoria Rooftop
Astoria Rooftop overlooks the gorgeous Bogotá skyline with 15th floor views! 🤩 Come join us for sunset drinks and palate-teasing appetizers, surrounded by lush native plants 🌴and magical Colombian vibes! 🇨🇴
Entry is first come first serve for 280 GUESTS on a rolling basis so arrive early!
Address: Avenida Calle 85 # 12 - 66 Bogotá
Transportation
Need FREE Transportation? 🚌
We've secured enough room for 200 GUESTS on Chivas (buses) exclusively for attendees for THIS EVENT ONLY!!
Meet us outside Agora Bogotá Convention Center (Devcon Venue) at 5:00 pm and show us your ticket for this event. You'll be joining us for one of the most memorable Devcon experiences, while being immersed in authentic Colombian culture! 🥳
*More details about exact pickup location to come*
Agenda
5:00 pm - 5:15 pm: Chivas (buses) leave from Devcon to Astoria
6:00 pm - 7:00 pm: Networking, DJ, cocktails and canapés begin
7:00 pm - 7:45 pm: Panel - Expanding Ethereum
Panelists:
Aidan Hyman, Co-founder and CEO of ChainSafe
Louis Guthman, Eco-System Lead at Starkware
Itamar Lesuisse, Co-founder and CEO of Argent
Moderator:
Alex Van de Sande, Ethereum Foundation (2014- 2018) and Co-Founder of ENS (2017)

🎉 7:45 pm - 10:00 pm: The party continues! 🎉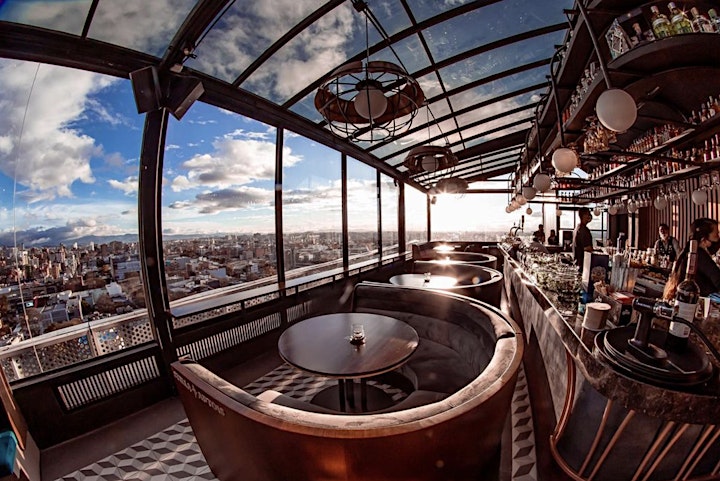 Argent
Argent is the most simple and secure smart wallet for all things DeFi and Web3. It gives you the best of Ethereum at a fraction of the cost. It's built on zkSync, a Layer 2. We also have Argent Vault, for the highest security on Ethereum Layer 1. And Argent X, a browser wallet for StarkNet.
Website | YouTube | Blog | Twitter | LinkedIn | Github | Discord
StarkWare
StarkWare is leading the way in scaling Ethereum. The company pioneered the STARK proof and made this groundbreaking cryptographic system accessible through Cairo programming language and StarkNet Validity-Rollup. StarkWare's solutions rely on Ethereum's security, have settled over $650B, and over 200M transactions, and minted more than 65M NFTs, serving hundreds of thousands of users.
Website | YouTube | Medium | Twitter | LinkedIn | Github
ChainSafe
ChainSafe is a leading blockchain research and development firm specializing in infrastructure solutions for web3. Alongside its contributions to major ecosystems such as Ethereum, Polkadot, Filecoin, Mina, and more, ChainSafe creates solutions for developers and teams across the web3 space utilizing our expertise in gaming, bridging, NFTs, and decentralized storage. As part of its mission to build innovative products for users and improved tooling for developers, ChainSafe embodies an open source and community-oriented ethos to advance the future of the internet.
Website | YouTube | Blog | Twitter | LinkedIn | GitHub | Discord