Description





LexisNexis Canada presents:
Compliance in the Age of Disruption
In-House Counsel must be prepared to adapt to the evolving legal environment, ensuring strict compliance without sacrificing their corporation's ability to quickly respond to market fluctuations. What are the biggest dangers and how can we learn to thrive in this age of disruption? Innovation? Agility? Data Protection?
On October 1, 2018, join LexisNexis Canada alongside the Canadian Corporate Counsel Association, for an evening of cocktails and conversation including a 90 minute panel discussion featuring leading in-house lawyers who will share their experiences, insights, and guidance for making your in-house counsel practice a successful solutions business (1.5 CPD).

Note: This event is only open to in-house legal professionals. See FAQ's below for more information.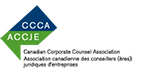 Agenda
5:30 pm – Cocktails and appetizers
6:00 pm – Panel: Compliance in the Age of Disruption (1.5 CPD)
7:30 pm – Networking, food and beverages
8:00 pm – Prize giveaways
9:00 pm - Wrap up


Panellists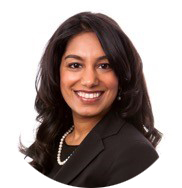 Aliya Ramji | Senior Director, Legal and Corporate Affairs, Figure 1
Aliya Ramji is General Counsel and Senior Director, Legal and Corporate Affairs at Figure 1. Figure 1 is a case-sharing platform for healthcare professionals and was named one of Canada's top tech companies to watch in 2018 by Maclean's. Aliya is an international lawyer who acted as legal counsel and global business unit advisor at CSA Group prior to joining Figure 1 in October 2014. In 2016, Aliya was named one of the top 10 thirty-somethings by the Association of Corporate Counsel and was awarded the Young Alumni of Influence by the University of Toronto, University College. She has spent time lobbying the US Senate and Canadian government, making submissions on international free trade agreements, and taking companies global.
Aliya teaches the Legal Aspects of International Business as well as Business Law at Ryerson University. She attended the NYU School of Law and earned her Masters in Law in International Legal Studies, and is licensed to practice in Ontario and in New York. Aliya has spent a considerable amount of time working and studying in the UK, Asia and in North America. In her spare time, Aliya writes a monthly column for the ACC, is the Vice-Chair for Diversity for the ABA Section of International Law, and an advisor to Junior Achievement.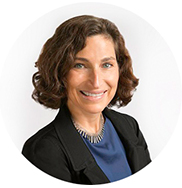 Andrea Wood | Chief Legal Officer, TELUS
As Chief Legal Officer, Andrea Wood leads TELUS' cross enterprise legal team consisting of approximately 50 lawyers, paralegals and support staff. Andrea and her team provide legal advice in many areas including litigation, corporate governance, mergers and acquisitions, enterprise and business sales, consumer marketing, health, procurement and real estate. Andrea joined TELUS in 2013.
Andrea has over 25 years of experience in the technology, media and entertainment industries. After having started her career as an associate in Dentons' financial services group, she joined Alliance Atlantis Communications (a publicly listed television and film production and distribution company and broadcaster) where she held a variety of positions over 16 years, ultimately serving as Executive Vice-President and General Counsel. After leaving Alliance Atlantis, Andrea joined WIND Mobile (now Freedom Mobile) as Chief Legal Officer. In that capacity, she had responsibility for legal, regulatory and governmental relations and personally and successfully led WIND's response to a five year challenge to its ownership structure that culminated at the Supreme Court of Canada. Immediately prior to joining WIND, she headed Bennett Jones' national media and entertainment practice.
Outside of TELUS, Ms. Wood is an enthusiastic volunteer. She is a director and the Vice Chair of the Corporate Governance Committee of the Ontario Trillium Foundation and a director of the Vancouver Opera. She is also a Past President of the Empire Club of Canada and served on its board for six years. She loves to travel, eat and enjoy the visual arts with her husband and two daughters.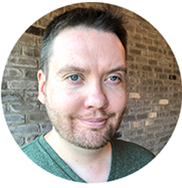 Steven Hennig | Senior Counsel, Shopify
Steven Hennig is a Senior Counsel in Shopify's Commercial Group. This group of lawyers provides guidance and support to internal clients across most of Shopify's global service and product lines. Working closely with Shopify's privacy and payments teams, this small team is responsible for the negotiation of all of Shopify's commercial agreements.
Throughout his career, Steven's professional focus has been the intersection of technology and the law. Steven started his legal career in-house at a Canadian software company, and moved on to work as an associate in McCarthy Tétrault's Technology and Outsourcing Group. Later, Steven joined TD Bank in both legal and business roles. For the last seven years, Steven worked in the Complex Contracting group at Accenture. While with Accenture, a global consultancy and outsourcing firm, Steven was responsible for leading large commercial deals in both North America and the UK.
Outside of work, Steven runs both short and long distances very slowly, all while taking sneakers far too seriously. He faces his toughest negotiations at home with his three year old daughter.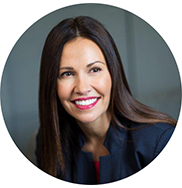 Tara Elliott | Deputy General Counsel, Interac Corp.
In her role as Deputy General Counsel at Interac Corp., Canada's largest national debit payment network and leading FinTech company, Tara Elliott leads an in-house team of 6 lawyers and two legal professionals who practice in all areas of law, with a focus on emerging technologies. In early 2018, Tara was part of the complex restructuring of Interac's business into a single corporate entity that can better fund innovation and leverage resources, while reducing business, operating and legal complexities. Prior to joining Interac Corp., Tara was in-house counsel at Moneris, a payments technology provider, and at Walmart Canada Bank. Tara began her legal career in the financial services group at Osler, Hoskin and Harcourt LLP.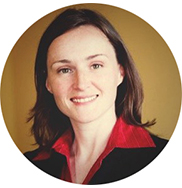 Moderator: Julie Chapman | General Counsel, LexisNexis Canada
Julie has worked in the legal industry for 12 years, gaining experience predominantly as in-house counsel, but also on Bay Street in private practice. As a seasoned general counsel, she is passionate about advancing the rule of law and the upward mobility of women in the profession. In addition to practicing law, she volunteers in various ways including as an Executive Committee member of the Canadian Corporate Counsel Association (of the CBA), providing pro bono legal work for Pro Bono Ontario, and as a mentor for the Law Practice Program at Ryerson University. Outside of the office, Julie enjoys marathon running, reading, and especially spending time with her three young children.


---

FAQs
Who can attend this event?
This event is open to senior and general counsel, privacy officers, compliance officers and legal professionals alike working within a corporation. This event is closed to the general open public.

Where is this event being held?


Address: 350 King Street West, 6th Floor

Catered by:



When do I have to RSVP by?
RSVP as soon as possible. There's only a limited number of tickets being given out for this event.

What if tickets sell out?
Once tickets sell out please be sure to place your name on our waitlist by clicking "register" above. Its likely spots may become available closer to the date and if so, you'll be automatically alerted.
Do I have to bring my printed ticket to the event?
Printed tickets are not required for this event. Just be sure to check in with the hostess upon arrival.

Will this event be videotaped?
Yes, the panel discussion portion of this event will be videotaped. Please contact us if you have any concerns.

Contact
Andrea Hesse
Marketing Manager – Corporate and Public Markets
LexisNexis Canada Inc.
Email: a.hesse@lexisnexis.ca
Phone: 905-415-5829