Description
Across the world, people are working tirelessly to build solutions to some of the most pressing challenges facing their communities, and they're leveraging technology and design to do it.
Apps that connect residents to disaster relief. Tools that enable residents to report infrastructure issues in their neighbourhoods directly to right government department. Hardware for crowdsourced air quality monitoring in cities. Portals that let people easily and respectfully access vital services, from healthcare to justice. Or digital games that encourage civic engagement and participation.
These are examples of civic tech: products and tools that improve government service delivery, community relations, or resident quality of life.
Code for Canada's Global Civic Tech Salon is your chance to meet some of those building civic tech around the world.
You'll see examples of civic tech in action, and participate in a dialogue about what we -- as Canadian residents, governments and civic tech practitioners -- can learn from our colleagues in other jurisdictions.
We're continuing to add lightning talk speakers, so stay tuned! You can see all our confirmed speakers below: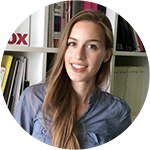 Adriana Groh: Manager of the Open Knowledge Foundation's Prototype Fund and the co-founder of wepublic, a platform for digital dialogue between politicians and citizens.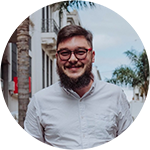 Daniel Carranza: Co-founder of DATA Uruguay, a civil society organization that creates tools to foster more open government and the use of open data, both locally and regionally.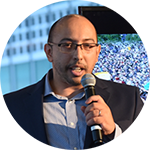 Tarik Nesh-Nash: Founder of the Moroccan-based ICT4Dev research center, and the CEO of GovRight, a social enterprise that contributes to civic education, civic participation and access to justice around the world.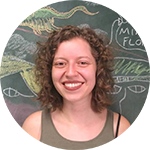 Júlia de Carvalho: Representative of Open Government Agents in the Shared Management Forum of Sao Paulo and CEO of Fast Food da Política, an organization that uses games and play to promote civic education and political engagement in Brazil.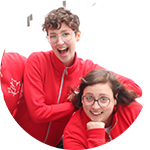 Caley Brock and Siobhan Özege: Code for Canada fellows working with the Public Service Commission of Canada to deliver a more modern, inclusive, and accessible experience for Canadians applying for jobs in the federal public service.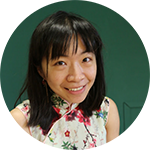 Billion Lee: A member of Taiwan's g0v movement, and the co-founder of Cofacts, a chatbot and a website that enables volunteer editors to combat misinformation on instant messaging services.
---
The Global Civic Tech Salon is an official side event of the 2019 Open Government Partnership Summit, hosted in collaboration with Code for Canada, Impact Hub Ottawa, Ottawa Civic Tech and Extreme Networks. We'd also like to thank our beverage sponsor, Stray Dog Brewing, for their generous support.
You do not need to be registered for the OGP Summit to attend the Salon, but if you plan on attending the Summit, please register early.