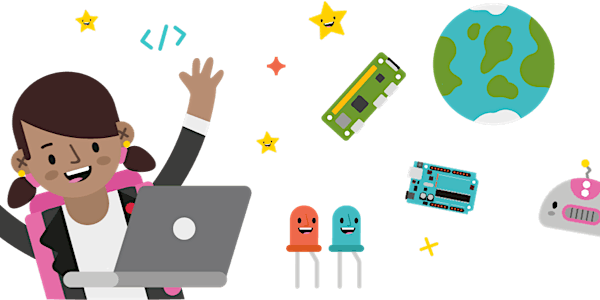 CoderDojo Canada - January Code Club
CoderDojo is a volunteer-run mentorship program for kids and young people to improve their coding and computing skills.
About this event
CoderDojo is a fun and free place for youth to learn computing skills
At CoderDojo Canada, we aim to break down barriers to access to computer literacy by working with community organizations, challenging social and economic stereotypes, and empowering youth to shape their world through the joys of computing.
Drop-In Lab:
Bring your own ideas, or pick from CoderDojo kid-friendly coding resources suitable for all skill levels. Students work at their own pace with support from our team of volunteers who can answer any questions.
Available activities for our drop-in sessions are:
Scratch - creating interactive stories or games (beginner, ages 6-10, minimal typing)
Web Development - make your own website or application (intermediate, ages 10+, typing skills required)
Hardware - learn hardware program with this easy-to-program circuit board (intermediate, ages 10+, typing skills required)
Programming - Python and other serious programming languages allow you to build the technologies of the future
IMPORTANT INFO BEFORE SIGNING UP
Requires Zoom desktop app (browser missing features)
Kids coding drop-in lab, ages 8 - 16 only
All skill levels welcome
Adult accompaniment required at all times
As always, CoderDojo is free to attend. This is possible because of our team of volunteers, and generous community donations. Please consider supporting our work to bring computing skills to kids across Canada and beyond by making a donation (see us at the event for details).
FOR NEW ATTENDEES
When you arrive: Let a CoderDojo event organizer or mentor know if it's your first event. We're always happy to see new faces at the dojo!
Turn your camera on and say hello.
Pick a project. One of our mentors can help get you started on a learning resource that fits your skill level and interests. Or, if you are already familiar with programming and would like to bring your own project or idea to work on, we would love to help make your idea a reality!
For more info on our learning resources please visit:
https://projects.raspberrypi.org/
See you at the Dojo!