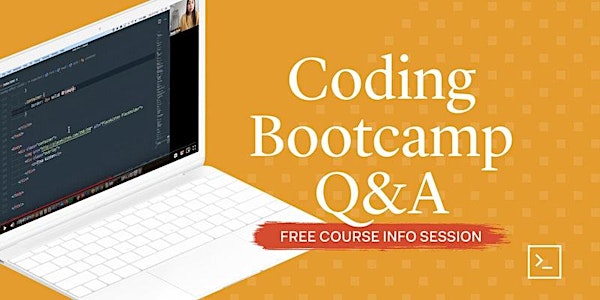 Coding Bootcamp Q&A Info Session
Ready to kickstart your tech career with one of Juno's Immersive Coding Bootcamp? Get your questions answered in this free info session!
About this event
Ready to kickstart your tech career?
Our award-winning Web Development Bootcamps will help you launch a rewarding career as a web developer. At the same time, we are excited to be offering our Web Development Bootcamps in 12-week, and 32-week Part-Time formats.
Join this free info session to learn more about the Bootcamp experience and get your questions answered by the Juno team.
You'll learn about:
- The prerequisites and recommended skill levels before you start Bootcamp
- The differences between a Part-Time and Full-Time Bootcamp
- Juno's Bootcamp admissions process
- The structure of Juno's Live Online classroom experience
- What you'll learn and build during our Bootcamps
- How Juno's Career Services will help set you up for success in the tech industry
- Juno's welcoming and diverse community of like-minded learners like you!
Agenda
4:00pm - 4:30pm ET: Bootcamp Overview
4:30pm - 5:00pm ET: Q&A session with the Juno Team