Description
One of our most popular school programs!
Kids learn how to code cool video games - including game structure, graphics, sound, animation and characters - using Scratch, a programming language created by MIT that nurtures creativity, math skills and problem-solving. All games are non-violent and kid-friendly.
Already coded before? Kids can create more sophisticated games with more included advanced features -- so every child progresses at his/her own pace.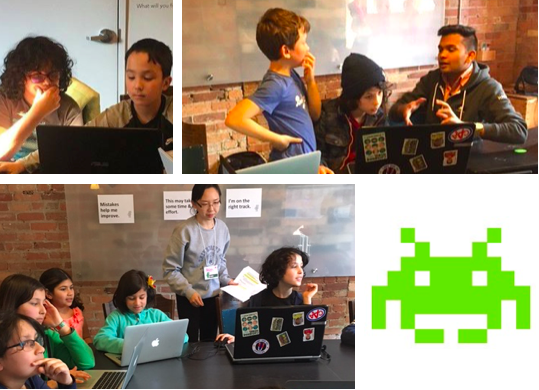 To see photos and videos of Codezilla's Game Makers workshops, please click on any of the links below:
Workshop Details
A great introduction or more advanced re-fresher to the fundamentals of coding. Kids create interactive video games that build upon their math, logic and problem-solving skills. Kids also present their project to the class.
REQUIREMENTS: Kids are encouraged to bring their own laptop or a Codezilla chromebook will be provided
CURRICULUM: Each workshop includes Basic and Advanced games so kids can progress at their own pace. Our small class size ensures better child:adult ratio.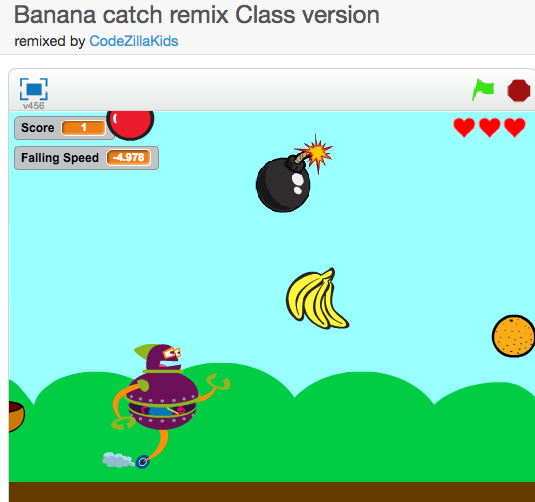 Why Should Kids Code?
CODING IS A SUPER SKILL: Instead of simply playing a video game, kids learn how to

create

a video game! This helps build their confidence, technical skills, and perseverance (grit) to succeed.
CODING HELPS WITH MATH: Coding uses math skills like logic, patterns, sequences and coordinates -- and it's more engaging than workbooks or tutoring programs.
CODING LEADS TO JOB OPPORTUNITIES: there will be +1M well-paying and unfilled computing jobs by 2020, yet less than 3% of degrees are in computer science.
Who Is This Workshop For?
Beginner/Intermediate Level - No prior coding experience required. Basic and Advanced project levels to ensure that all kids progress according to their abilities.
Projects specially designed to appeal to both boys and girls.
Parents are welcome to relax in the lounge area.