Coding in the Classroom Part 2 with RoboGarden

Thursday, 4 April 2019 from 6:00 PM to 9:00 PM (MDT)
Event Details
Join us for an evening of Professional Learning!
MindFuel and RoboGarden are excited to announce Coding Part ll, a hands on learning experience.
Hosted at the Alastair Ross Technology Building this event is open to K-12 educators with an interest in Programming and Coding. Teachers will attend a presentation and split into groups grades K-8 and 9-12. 
* Please note that RoboGarden will be providing EdTech certifications at the end of the professional learning workshop*
Limited tickets available.
---
Agenda
i) Presentation: Computational Thinking (45 min)
How and why Computational Thinking (aka Problem Solving/Critical Thinking/Analytical Thinking) is becoming a priority in classrooms as curriculum begins to prioritize STEAM learning

How Computational Thinking can contribute to students development in and out of the classroom

RoboGarden's approach to developing computational thinking and learn to code skills within a single program
ii) Demonstration of RoboGarden (45 min)
 How RoboGarden works

 How learners progress from the simplest to the most complex tasks

How teachers can manage a classroom full of students using RoboGarden without needing to know anything about coding

Prepare teachers to play RoboGarden for the second half of the evening
iii) Break (10-15 minutes)
iv) Play RoboGarden (70-80 minutes) Split into two groups.
K-8 room - learn about coding foundations using part 1 of the RoboGarden program. This teaches the "basics" of coding including lexicon/vocabulary/structure/options/features/processes etc. This is done using the "Blockly" coding methodology.

9-12 room  - teach teachers how they can offer students a way to learn how to write code in the popular JavaScript and Python languages
                        *PLEASE NOTE:   TEACHERS ARE REQUIRED TO BRING LAPTOPS*
---
Refreshments and snacks will be provided. 
PLEASE RSVP by April 1 6:00 PM. 
---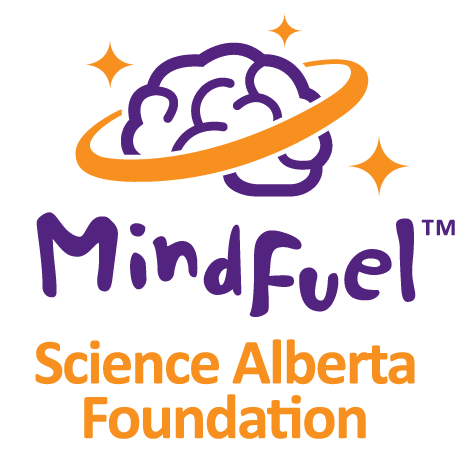 Have questions about Coding in the Classroom Part 2 with RoboGarden?
Contact MindFuel
Save This Event
When & Where

Alastair Ross Technology Centre
3553 31 Street Northwest
Calgary, AB T2L 2K7
Canada

Thursday, 4 April 2019 from 6:00 PM to 9:00 PM (MDT)
Add to my calendar
Organizer
MindFuel is the STEM (science, technology, engineering and math) education leader in Canada, serving students, parents and teachers for nearly three decades. Since 1990, MindFuel - established as Science Alberta Foundation - has developed unique STEM programming and resources that ignite a passion for science in youth, inspiring them to shape our future by becoming the engaged knowledge workers, leaders and problem-solvers of tomorrow. 
Science, technology and innovation underpin and animate virtually every aspect of modern life, driving economic growth and prosperity, and fueling advances that enhance health and environmental and social wellbeing. As the demand for highly-skilled individuals in STEM fields continues to grow, we have continued to rise to the challenge. MindFuel was founded to ensure that future generations are empowered to take on the unique demands of our rapidly advancing society.
Today's students are digitally literate, creative and globally aware, and it is our mission to inspire every student to become a critical observer and to explore and question the world around them. By captivating young minds through scientific research and discovery, MindFuel resources and programming take students on journeys that present real-world topics using current, unbiased and accurate facts.
Created by teachers and subject matter experts from academia and industry, and tested in real classrooms around the world, our award-winning, blended-learning resources are designed for 21st-century classrooms, bridging online and hands-on learning are designed to increase science literacy, heighten curiosity, and pique student interest in STEM topics.