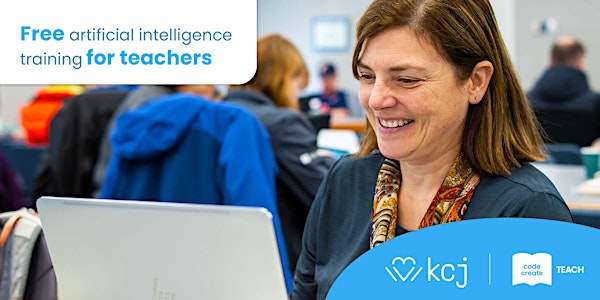 Coding workshop for teachers: Artificial Intelligence and Ethics
Discover new and exciting ways to teach your classes by incorporating AI and coding projects that align with the curriculum | 1 hour online
About this event
This workshop offers an introduction to AI and how it affects our daily lives and shapes our online experiences. Exploring the power of AI systems, you'll be guided through an ethical debate about labour, consumption, and technology.
We'll demystify 21st century technologies through practical activities and simple modules that can be easily integrated into any lesson plan. Participants will have the chance to train a personalized machine learning model to demonstrate the biases and lack of transparency that can arise in the training phase of an AI system.
Learning outcomes
Understand how artificial intelligence works
Discover ethical artificial intelligence by analyzing a set of scenarios
Learn how ethical AI may affect future jobs
Who is this workshop for?
This workshop is best-suited for high school educators. All skill levels welcome!
What materials do I need to take part?
A stable connection to the internet
A laptop or computer
A webcam is recommended, if possible
This workshop is offered free of charge through funding from Amazon Future Engineer, Scale AI and RBC.