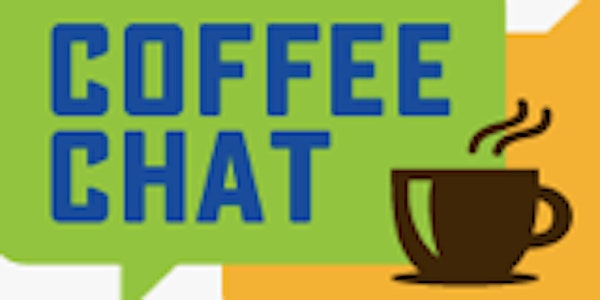 Coffee Chats with Quality Professionals in Unionville
Building an Engaged & Empowered Community of Quality Professionals one Cup at a Time
When and where
Location
Starbucks Location 201 Main Street Unionville, ON L3R 2G8 Canada
About this event
Join us for the ASQ Toronto section Coffee Chats with Quality Professionals:
"Building an Engaged & Empowered Community of Quality Professionals one Cup at a Time"  
Location:
Starbucks
201 Main Street
Unionville, ON L3R 2G8
Parking is free.
Facilitators:
Lorraine Fraser,  ASQ Toronto Chair
Omer Yemsen
Pre-registration is recommended.
Agenda:
ASQ Toronto Section (0402) will be offering open discussion at a local Starbucks in various locations in Mississauga, Brampton, Etobicoke, Scarborough, North York, Downtown Toronto, Durham Region in the months of July and August. Our first session will be held in Scarborough and will be hosted by our chair, Lorraine Fraser. Our sessions will be hosted by other member leaders/ executive of our Section.
-Opportunity to meet other Quality Professionals in various industry sectors.
-Bring your questions about ASQ divisions, our section, certifications, BOK topic.
-Event is open to members and potential new members.
-Earn 0.3 RUs for attendance
Facilitator Bios:
Lorraine Fraser,  Ph.D. candidate, MBA, M.Eng., P.Eng., ASQ-CQE, CSQP, CQA, CQM-OE, CSSBB is a graduate of the University of Toronto, and the University of Windsor. Lorraine is a multi-disciplined professional with over 20 years of experience in the private sector, and with a wide range of skills in engineering, quality, lean, new product development and manufacturing management. She has taught several courses in statistics, quality, supply chain and operations management at colleges, and universities in Ontario. Lorraine is the ASQ Toronto Section Chair.
Omer Yemsen, Pharm., MSc., ASQ Quality Auditor (CQA), Six Sigma Green Belt (CSSGB) certified regulatory affairs and quality assurance professional.Omer has held a number of regulatory affairs, GMP auditor and quality positions in the pharmaceutical and medical device industry. He has over 10 years' experience in the field of quality and regulatory affairs. He completed Regulatory Affairs Certification (RAC) program at Algonquin College, Health Sector Regulatory Compliance (HSRC) Program at Humber College and currently studying Pharmaceutical Regulatory Affairs and Quality Operations Program at Seneca College. Omer is currently working as a Quality System Specialist at Quality Management Division, Pharmaceutical Drugs Directorate (formerly the Therapeutic Products Directorate (TPD), Health Products and Food Branch (HPFB), Health Canada through the Federal Student Work Experience Program (FSWEP).
ASQ 600 N. Plankinton Ave., P.O. Box 3005 Milwaukee, WI 53201-3005
Toll Free North America: 800-248-1946 International: +1 414-272-8575 Web
www.asq.org