Refund policy
Contact the organizer to request a refund.
Eventbrite's fee is nonrefundable.
MACP students are invited to join us for a conversation w a YU grad. Ask questions + demystify the counselling career field.
About this event
In our 5th edition of Coffee with a Counsellor, we're exploring the PRACTICUM component of the YU journey. If you're an MACP student interested in learning more about the practicum experience at YU, join us! Sam will be interviewing a recent YU graduate who is now working in the their field.
This Zoom event is part of a series of 1:1 talks and discussions between MACP students and a YU grad. It will be recorded! Buy a ticket and watch at your convenience: I will send a link to a google drive folder with the recording!
THIS EVENT features ZAC SCHRAEDER (Him/his) BA, MA, RP (Qualifying) + YU Grad.
Zac has graciously agreed to share his practicum experience at YU with us, and to let us ask him questions about it. Scroll down to read his bio!
Some questions Sam will be asking Zac include:
What is your professional and educational background?
Where are you currently working?
Your practicum: tell me more!!
What credentials did you pursue after graduation?
How many clients are you seeing on average?
Are you happy/satisfied with your choices?
Please join us for the Zoom and ask questions using the chat or during the Q&A.
PLEASE JOIN US!
Ticket sales go directly to the speaker. We want this event series accessible, but we also want to compensate the speaker for their time, no one should be asked to share their expertise for free. We're asking for $5/per ticket, and FREE tickets are available (no questions asked) to remove financial barriers to those in need. Email samantha.welsh@yorkvilleu.ca for the promocode to access tickets)
Please note that this is not a forum to ask specific YU questions (ie: who do I email at YU if I want to do XYZ in the program), but it is a place for you to ask questions about the speakers' experience and journey at YU during the Q&A or in the chat. This event is for students, by students.
I hope to see you there!
Sam
PS - This event is not affiliated or endorsed by YU in any way, shape, or form. This is just a keen MACP student looking to learn from other's experiences and share them with classmates.
PPS - If you are feeling generous you can buy more than one ticket, giving additional gratitude to the speaker - zero pressure to purchase additional tickets.
PPPS - If you have someone you think we should interview, please email me hello@samwelsh.ca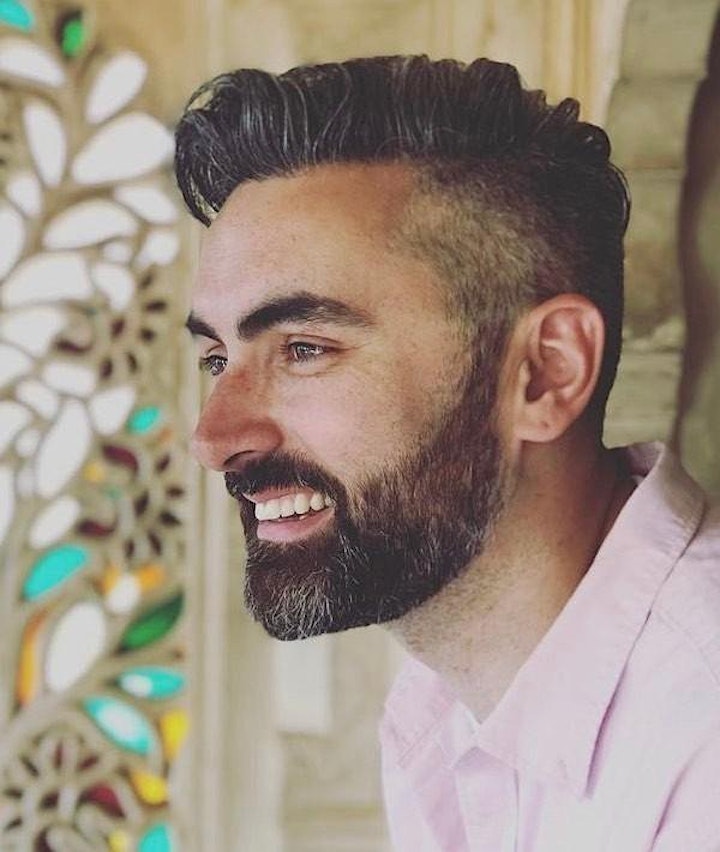 ABOUT ZAC
Zac is a recent YU graduate currently with Work in Progress Mental Health Collective in Toronto as a therapist in private practice. He specializes in LGBTQ+, post-secondary student, and newcomer mental health. He also works with many clients who have negative experiences with religion and relationships.
Zac has an 11 year career in student mental health and development at the post-secondary level, focusing on accessibility, resource development, skill building, and advising. He loves to travel with his partner Babar, write, cook, and is an activist in the local queer community.
In addition to writing about travel and mental health for a few Canadian publications, he has been a guest on a number of podcasts including Alpaca My Bags, Couch to Couch: Making Therapy Make Sense, and WhateverWorks.