The Pairs create acoustic harmony pop tunes grounded in unique rhythms while adding some holiday songs to brighten this magical experience.
About this event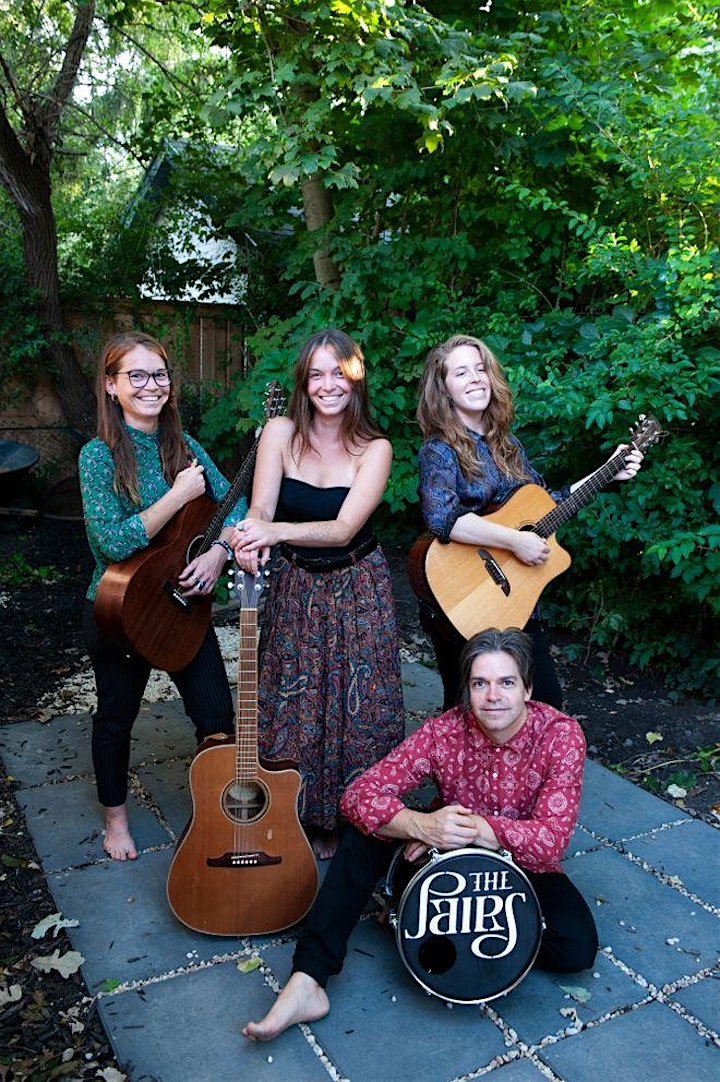 The Collingwood Christmas Market Concert Series is presented by Collingwood Downtown with generous support from the Province of Ontario, Bruce Grey Simcoe and the Town of Collingwood.
The Pairs music is original and uniquely presented. You will enjoy this variety concert to welcome in the festive season featuring this talented group from London, ON.
This will be their first - but we are sure not their last - concert here in Collingwood.
⁻⁻⁻⁻⁻⁻⁻⁻⁻⁻⁻⁻⁻⁻⁻⁻⁻⁻⁻⁻⁻⁻⁻⁻⁻⁻⁻⁻⁻⁻⁻⁻⁻⁻⁻⁻⁻⁻⁻⁻⁻⁻⁻⁻⁻⁻⁻⁻⁻⁻⁻⁻⁻⁻⁻⁻⁻⁻⁻
𝙋𝙧𝙤𝙤𝙛 𝙤𝙛 𝙫𝙖𝙘𝙘𝙞𝙣𝙖𝙩𝙞𝙤𝙣 𝙧𝙚𝙦𝙪𝙞𝙧𝙚𝙙 𝙪𝙥𝙤𝙣 𝙚𝙣𝙩𝙧𝙮.
𝙈𝙖𝙨𝙠𝙨 𝙧𝙚𝙦𝙪𝙞𝙧𝙚𝙙 𝙙𝙪𝙧𝙞𝙣𝙜 𝙥𝙚𝙧𝙛𝙤𝙧𝙢𝙖𝙣𝙘𝙚
All ages are welcome to attend.
⁻⁻⁻⁻⁻⁻⁻⁻⁻⁻⁻⁻⁻⁻⁻⁻⁻⁻⁻⁻⁻⁻⁻⁻⁻⁻⁻⁻⁻⁻⁻⁻⁻⁻⁻⁻⁻⁻⁻⁻⁻⁻⁻⁻⁻⁻⁻⁻⁻⁻⁻⁻⁻⁻⁻⁻⁻⁻⁻
❄️𝗗𝗼𝗼𝗿𝘀 𝗼𝗽𝗲𝗻 𝗮𝘁 𝟴:𝟬𝟬 𝗣𝗠❄️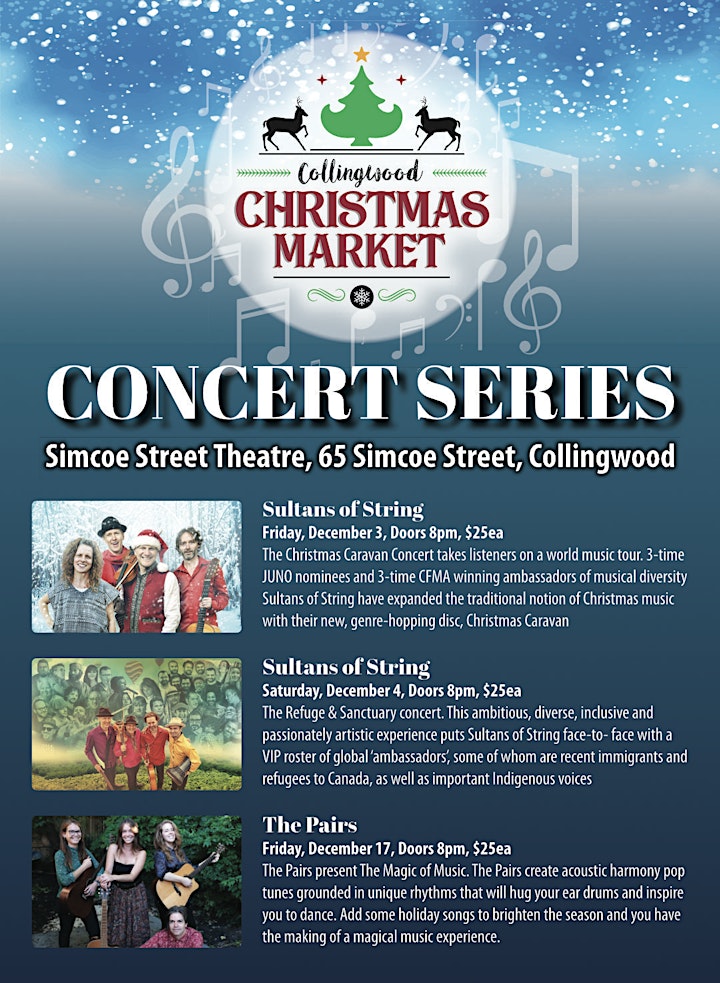 Organizer of Collingwood Christmas Market Concert Series - The Magic of Music