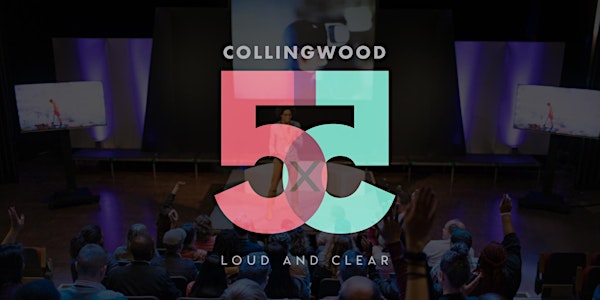 Collingwood Wellness 5x5
5X5 is a high energy "TED Talk" style event/Innovator's forum in order to shine a spotlight on local wellness innovators and companies.
When and where
Location
Simcoe Street Theatre 65 Simcoe Street #Studio 7 Collingwood, ON L9Y 1H7 Canada
Refund Policy
Contact the organizer to request a refund.
Eventbrite's fee is nonrefundable.
About this event
Wellness 5X5 is is a high energy "TED Talk" style event/innovator's forum presented by The Collingwood Foundry and partners, in order to shine a spotlight on local innovators, leaders, and companies in the wellness space.
5×5 is like a microphone turned up loud and clear and offers the opportunity for companies to showcase their stuff, and share the success and challenges they are having while connecting with potential investors, partners employees and customers.
5 speakers will have 5 minutes (sharp) using 5 slides only. With an additional 5 minutes of Q&A.
What's 5x5 Mean
The term 5X5 is rooted in the communications within military forces through WWII to mean "I understand you perfectly."
The first number represented the Signal Strength of a radio communication, and the second number represented the signal clarity on a scale from 1-5 — 1 being the worst; 5 being the best.
Therefore 5 by 5 means the signal has excellent strength and perfect clarity – the most understandable signal possible. Five by five is the predecessor to the term "Loud and Clear" or "Lima/Charlie" used by military units today. It's found its way into verbal slang, meaning "everything is good" or "everybody is well/good"
The event is being presented by the Collingwood Foundry, with support from the South Georgian Bay Small Business Enterprise Centre and partners.
- - -
Our Speakers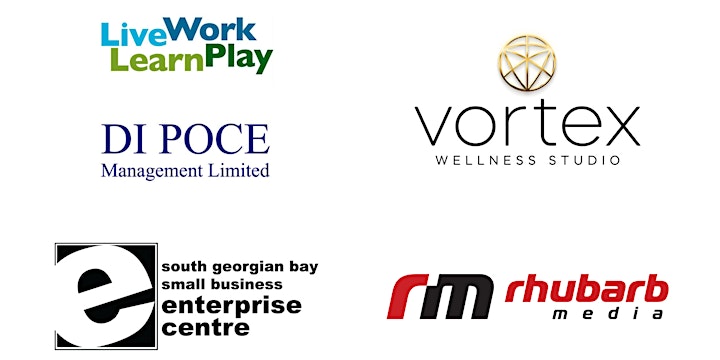 If you'd like to have some presence before during and after the event and love South Georgian Bay, consider sponsoring this amazing event!