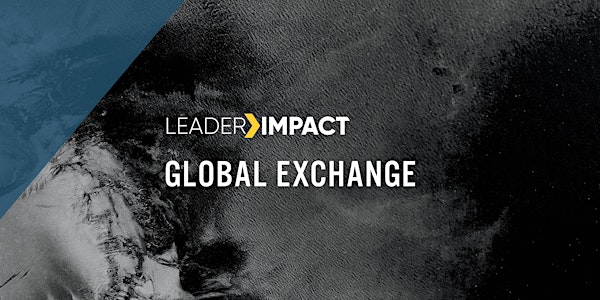 Colombia Level 1 LeaderImpact Global Exchange
Help reach your city and your nation, provide training and establish the foundation for LeaderImpact in Uraba, Colombia
Date and time
Sat, Nov 18, 2023 8:00 AM - Sat, Nov 25, 2023 11:00 PM -05
Location
Bodega Uraba Apartadó Apartadó, Antioquia 057868 Colombia
About this event
7 days 15 hours

Mobile eTicket
If you want to impact a country, you must first inspire its leaders. The goal of this Global Exchange is to identify leaders who share our passion to inspire their city and their nation, provide training and establish the foundation for LeaderImpact in the subregion of Urabá. As a member of this team you will be involved in casting this vision and participating in a LeaderImpact Forum Event as well as dinners with local Christian marketplace leaders. There you will have the opportunity to share your personal faith story and experience as part of LeaderImpact.
Colombia is one of the world's seventeen megadiverse countries; it has the second-highest level of biodiversity in the world. Its territory encompasses Amazon rainforest, highlands, grasslands and deserts. It is the only country in South America with coastlines (and islands) along both the Atlantic and Pacific oceans. Colombia is also the largest Spanish-speaking country in South America. Apartadó is a town located near the Atlantic Ocean in the Gulf of Urabá, a subregion in the Colombia Department of Antioquia. "Apartadó" means "river of plantains" in the local Indian language. The economy here is based on bananas, plantain, corn, cassava, cocoa, wood and livestock. Because it is near the Caribbean Sea and to the center of the country, the government is encouraging industrialization in this region.
This opportunity is designed to increase your leadership confidence, build relationships with leaders in Colombia and Canada, and to inspire you to make a difference back in your own city. We hope that you will join us in Apartadó for this life changing experience.
Cost: $3,995* early registration by June 30, 2023
$4,495* registration after June 30, 2023
*includes airfare and shared accommodations
All amounts received are non-refundable donations to LeaderImpact.
Donations to cover Level 1 Global Exchange costs will be receipted and may be used for income tax purposes ($50 Registration fee is non-receiptable and non-refundable).
Registration Deadline: July 31, 2023
For more information contact: chelsiep@leaderimpact.com, royh@leaderimpact.com
About the organizer
LeaderImpact helps marketplace leaders explore the relevance of faith in God in their professional and personal lives.