Description
Please join us again this Saturday at Emily Carr University's new building.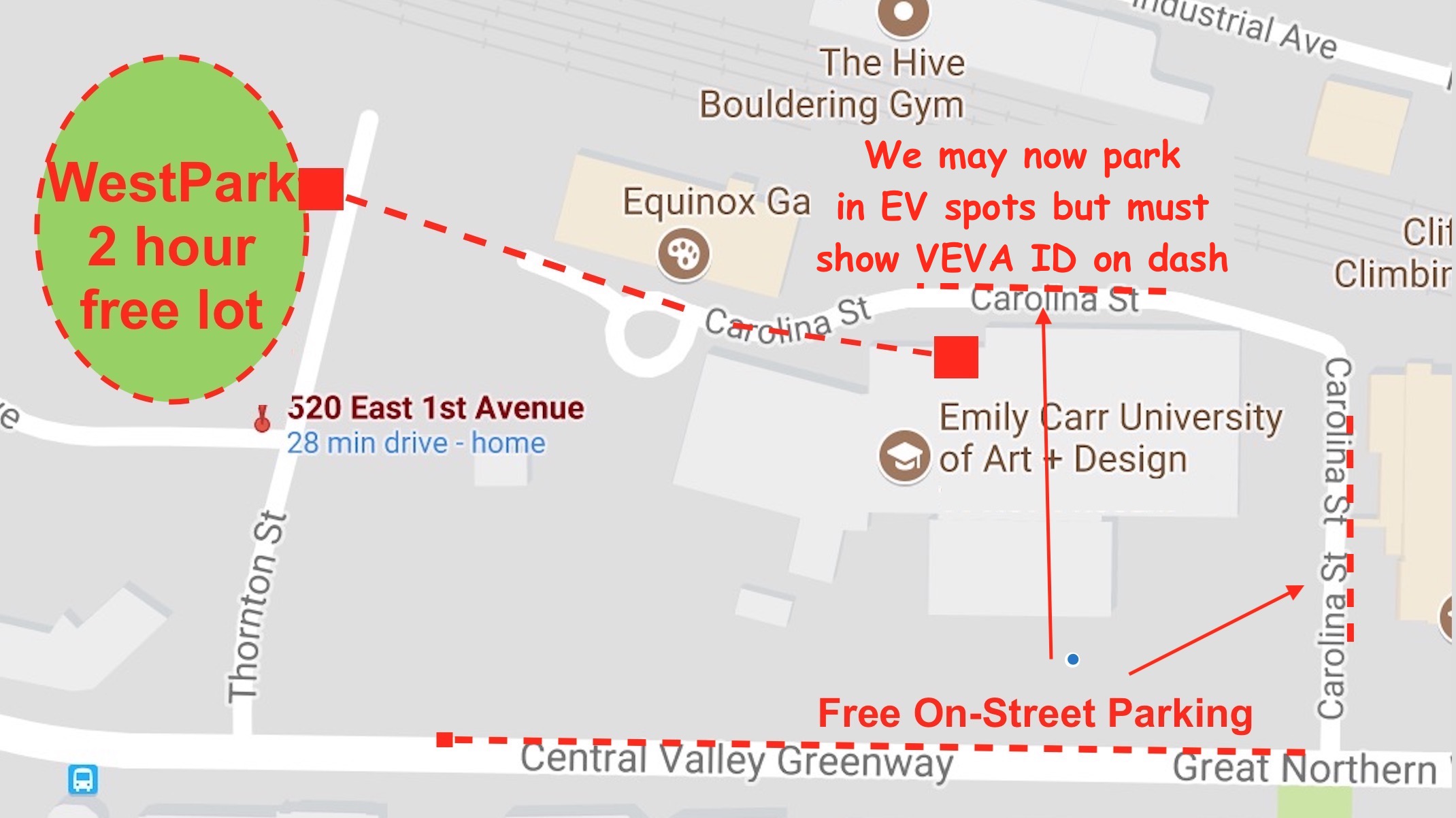 There is a 2-hour free parking lot to the west of Thornton Street, free on-street parking along Northern Way or street meters to the north and east of the building which are only $1 per hour.
[Note: We may now use the ECUA+D's faculty, staff, & student parking lot EV charging spaces, provided there is a clear VEVA ID on the dash).
Plenty of space and great view of the mountains! (In good weather, look for us outside on the terrace.)
Good news: the coffee shop in the cafeteria is open again! Or, at least it was last week.

This will also be another great opportunity for electric vehicle enthusiasts, owners, wannabe owners, and those who wish to learn about EVs to come and join us for a coffee and chat.

Whether you're thinking of buying an EV or are already an owner and wish to ask questions, you're welcome to come and explore the pleasures of gas-free motoring.

Grab a coffee and come and sit down awhile.