Description
You are cordially invited to attend NEWBI System's 2nd Annual
COME AS YOU WILL BE GALA ~ VISION 2020 ~
Have you dreamed about how your life would look in 5 years ?
Can you clearly see where you'll be and who you'll become?
The Come as You Will be Gala is the place to be that person.
This is a night of total celebration of YOUR success.
This is visioning your life on steriods!!!!
Saturday, October 17th, 2015
90 Biscayne Crescent, Brampton
Come as yourself 5 years from now, having achieved all of the success you are currently striving for.
What are you doing?

Where do you live?

How did you get here?

How are you giving back?

How do you spend your time?
Experience an Incredible Night! Celebrate YOUR Success!
Visualize 2020!
Come enjoy your dinner, dancing and mingling with all the other very successful people!
Talk about your success and how you achieved it!
THIS IS A HOLLYWOOD-STYLE, A-LIST PARTY!
And what Hollywood party is complete without a red carpet and paparazzi??
Be Creative! Dream BIG! Never has there been an event quite like this in Brampton!
By attending, you will:
*Connect with like-minded business savvy people
*Celebrate your 2020 Success!
*Great opportunity to promote your business!
*Grow your referral network.
*WIN Great Door Prizes, SWAG + MORE…
*Includes Appetizers, Buffet Dinner and Refreshments
*LIVE Entertainment, Dancing and Cash Bar Provided!
LIVE YOUR DREAM! ENJOY A NIGHT OUT & SUPPORT A GREAT CAUSE!
Your Attendance will help NEWBI System Foundation support The Lion's Foundation of Canada Dog Guides Program.
www.dogguides.com
COST:
$97.00 + Bring a Friend for $77.00**
$615.00 for a Group Table of 8 People**
::: INCLUDES FABULOUS BONUSES :::
Dress for YOUR Success! This GALA Celebrates YOU!
REGISTER TODAY ON EVENTBRITE!
TICKET REGISTRATION BONUSES: To help you get to your ultimate success, and to sweeten the deal, we are also including a BUNCH of BONUS items depending on the Ticket Package Purchased.
Register NOW to lock them all in!
**TWO Complimentary tickets to Keith Aichele's Marketivity Workshop ($1200 Value).
This workshop teaches you how to use customer analytics to make your business explode.
(Event is mid Novemer 2015 - Nov. 18 To Be Confirmed)
**TWO Complimentary ticket to NEWBI Systems Event - Who's Afraid of the Big Bad Numbers Workshop ($1000 Value). Event is November 7th
**THREE Month Membership to the NEWBI Nation (Value = PRICELESS!)
Become a member of a fast growing community of fellow entrepreneurs.
Get the support, training, content and live events you need.
REGISTER TODAY ON EVENTBRITE & RECEIVE YOUR GALA TICKET & BONUSES!

IN SUPPORT OF: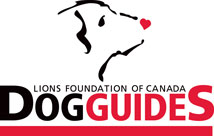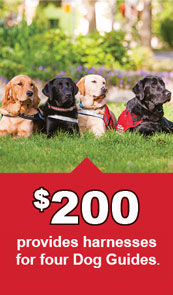 Organizer of Come As You Will Be Gala ~ VISION 2020