COMEDY FOR A CAUSE APRIL 29

Wednesday, 29 April 2015 from 7:30 PM to 10:30 PM (EDT)
Event Details
Terry Fox Elementary Presents:
Soirée Bénéfice / Comedy For A Cause
Mercredi le 29 Avril, 2015 / Wednesday, April 29, 2015.
Porte ouverte à 19hrs30 et spectacle commence à 20hrs30
Doors open at 7:30 pm and show starts at 8:30 pm
Ouverture de la soirée est le très talentueux David Pryde et de la tête d'affiche est le incroyablement drôle Derek Seguin.
Opening for the evening is the very talented David Pryde and the headliner is the incredibly funny Derek Seguin.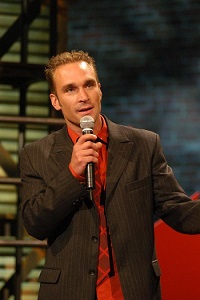 Né à Montréal, Derek Seguin est un humoriste qui prend les activités de son quotidien et les présentes d'une façon qu'on ne peut éviter de les trouver à la fois, drôles et aussi très familiers.
Ayant jusqu'à maintenant participé au festival Just for Laughs à Montréal, le Global Vancouver Comedy Festival, le Island Comedy festival à l'île du Prince Edward, le CBC Winnipeg Comedy festival (où il a fait des spectacles en anglais et en français à ces deux derniers), Le Grand Rire du Québec (et de Gatineau) et prochainement au CBC' Ha! Halifax Comedy Festival où il enregistra plusieurs spectacles pour la télévision.
Derek présente depuis plusieurs années, son spectacle à travers le pays dans les clubs, les évènements corporatifs et privés ainsi que dans les plus grandes salles et théâtres mais peut-être plus reconnaissable par ses nombreuses parutions en publicités télévisées ou ses numéros d'humour diffuse à la télévision en anglais et en français.
Comédien de formation, il « joue » beaucoup sur scène et est capable de rejoindre un auditoire assez divers. Drôle pour les Générations X autant que pour les Baby Boomers, Derek utilise son charme pour rejoindre et rapprocher tout le monde de lui et de ses expériences. Et ceci, autant en anglais qu'en français.
---
Montreal-based Derek Seguin is one of the most sought after stand up comedians on the international circuit. He has performed at the prestigious invitation-only Just For Laughs festival an impressive six times. Last year he filmed a gala set for HBO at the festival where he received a standing-ovation at the city's 3,500 seat Place des Arts. This led to an invitation to perform at this year's Nasty Show. GQ Magazine's Comedy Editor reported that: "Montreal-comic Derek Seguin stole one of the most star-studded gala shows last year from host Whitney Cummings. This year he appeared in The Nasty Show (in which the stand-ups perform their most shocking and filthy material) and proceeded to steal that too. A true star and Montreal's pride and joy."  We are extremely lucky to have him perform at the Firm.
_______________________________________________________________________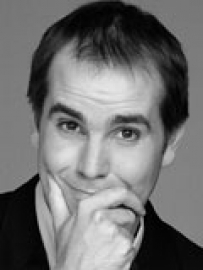 David Pryde is a Montreal comic whose humour is often called "cerebral", a word he hasn't looked up but assumes means "hilarious". After winning second prize in a stand-up competition in Halifax (one pitcher of beer), David went on to pursue stand-up and in 1999 won the Just for Laughs Comedy Night in Canada Competition. Since then he has performed in the U.K., USA, Australia, and a whole lot in Canada. He's appeared in galas at the Just for Laughs, Winnipeg, and Halfax Comedy Festivals, had his own special on CTV's Comedy Now! and has made multiple appearances on CBC's The Debaters in both its television and radio incarnations. He even made a 14-second appearance on The Tonight Show with Jay Leno where he told one joke for Jay's "Pass the Mic" segment. He has been nominated for three Canadian Comedy Awards, including twice for Best Male Stand-Up.
          David is a versatile writer, having contributed to (and gotten paid by) This Hour Has 22 Minutes, The Onion, and the Just for Laughs XXX Ultimate Nasty Show where he wrote material for Triumph the Insult Comic Dog.
           Other career highlights include appearing with Paul Giamatti in the film, Barney's Version, co-starring in a series of popular commercials for Standard Life, and having children with an Australian, which remains his best career move to this day.
When & Where

Le Firm Club Lounge
2362 Hymus Blvd
Dorval, H9P 1J9 H9B 2N1
Canada

Wednesday, 29 April 2015 from 7:30 PM to 10:30 PM (EDT)
Add to my calendar
Organizer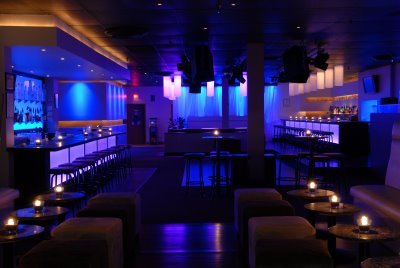 Ambiance divine, décor sublime, Club Suite55 offre d'excellents martinis et une sélection de vin au verre. La destination ultime après votre souper. Les différentes soirées thématiques, les Vendredis et Samedis font de lui l'endroit de choix du West Island. Contactez-nous lors de votre prochain événement corporatif. Notre expertise et notre service de qualité supérieur, destinés à joindre une clientèle distinguée, sauront vous charmez pour d'inoubliables soirées.
Résérvations & Service Bouteille appelez (514) 421-3476
ou visitez notre page Facebook

https://www.facebook.com/Suite55/
Les Vendredis 
Formule 2$ pour les Dames jusqu'à Minuit.
_____________________________
Sublime decor, state of the art lighting, fabulous music, videos on 7 screens, excellent martinis & wines by the glass make this the best after dinner, or late night destination on the West Island.  Consider us for your next corporate event or private occasion. Conceived to cater to a more discerning clientele, offering commendable service, a private lounge, bottle service lounge, 6 bars and centered dance floor, Club Suit55 should be your first choice for entertaining in the West Island.
Reservations & Bottle Service call (514) 421-3476
or visit our Facebook page

https://www.facebook.com/Suite55/
Friday's 
$2 formula for ladies until Midnight.
_____________________________