Location
Kiwanis Performing Arts Centre
10401 10 Street
Dawson Creek, BC V1G 3T8
Canada
Refund policy
Contact the organizer to request a refund.
Eventbrite's fee is nonrefundable.
Comedy for a Cause is a stand up comedy show featuring the best comedians in the country! 50% of proceeds going to DC Charity Society
About this event
Let's face it, we could all use a little live entertainment these days! Come join us for laughs and prepare to have your jaw hit the floor while witnessing history in the making!!
The 2022 Comedy for a Cause Tour is a comedian-act entertainment show featuring the best comedians in the world! These acts have been featured on Netflix, Sirius XM, Just For Laughs Northwest Festival, CBC's LOL, and so much more!
Tickets only $45
Show Times: 8:00PM-10:00PM
The Comedy for a Cause Tour is all about community, which is why it is so important for us to be partnering up with local businesses! 50% of proceeds from this show will be going to the DC Charity Society
FEATURING: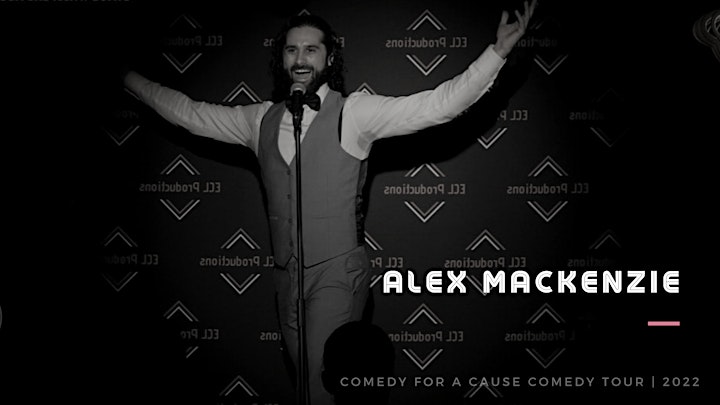 Alex Mackenzie lives in BC, but he could live anywhere! In the year 1 BC (before COVID) Mackenzie quit his six-figure job, sold his house and moved into an RV to chase his stand-up dreams! Now he is in international demand - Mackenzie tours around the world performing in sold out theatres. He's performed at the Melbourne Comedy Festival, is the Host of the Hungry for Laughs Comedy Tour and his charisma and clever joke writing has gained him rapid popularity online that's increasing daily with his videos reaching over 40 million views! He often gets recognized in public and is asked to move his RV.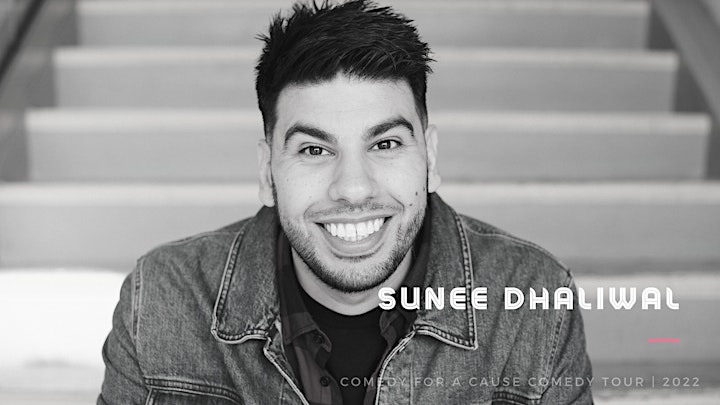 Sunee Dhaliwal is a national touring headliner who has graced stages around
the world. His personality and unique sense of humour have made him a club
and crowd favourite wherever he travels! He is one of the fastest rising stars on
the Canadian comedy scene
Sunee has performed in comedy festivals such as Montreal's, Just for Laughs
Festival, the Winnipeg Comedy Festival, the Halifax Comedy Festival, ad Just for
Laughs Northwest. He has worked with such talents as Tom Segura, Jim Belushi,
Bryan Callen, Tony Rock, Mike McDonald, Jo Koy, Sugar Sammy, and Charlie
Murphy. Sunee can regularly be heard on XM Radio and has done his very own
Comedy Now! special viewed on CTV.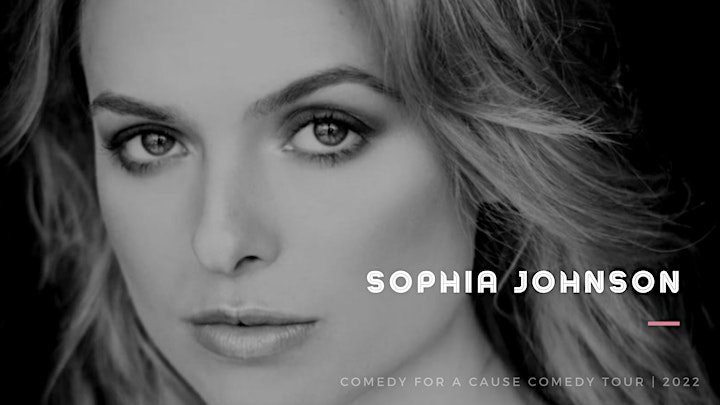 Sophia Johnson is an actor and comedian from New Zealand. You might have seen her on Netflix's 'Ash vs the Evil Dead' or CW's 'Legends of Tomorrow' and 'Nancy Drew'. Sophia has performed at three New Zealand International Comedy Festivals; including her sell out show '50 minutes Plus Laughs'! She also worked as a writer for several years on the hit New Zealand Comedy TV show '7 Days'. Sophia has recently recorded for Just for Laughs Originals 'Best of the West'.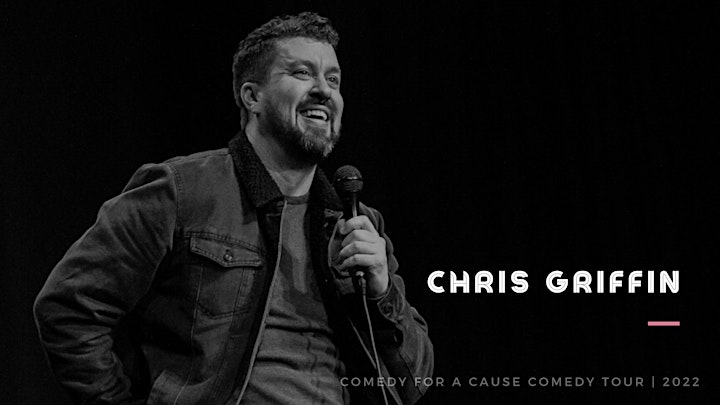 Think of your wildest story. The one you love to tell people at parties. Chris Griffin has A LOT of them, and his comedy show is the party to share them with you. Having established himself as one of comedy's most dynamic storytellers, Griffin lives life with reckless abandon both on and off stage – always chasing a crazy new experience. After winning a regional comedy competition a year into his career, he sold his house, quit his job and began touring the country telling jokes. In recent years, Griffin has won the Vancouver Yuk Off Comedy Competition, made the finals of the prestigious San Francisco International Comedy Competition, appeared six years in a row at the Just For Laughs Northwest Festival, along the way sharing the stage with notable comics such as Norm MacDonald, Doug Stanhope, Fortune Feimster, Tom Papa, Dulcé Sloan, Bert Kreischer, Mark Normand and fellow bad dude Bret "The Hitman" Hart. The past two years Griffin has been nominated for 5 and took home 2 Vancouver Comedy Awards, including Best Comedian on Tour. Watch out for his second full length comedy album to be released in 2021 with 800 Pound Gorilla Records.