Comedy Ring bring Ting to Calabash, great food, music and comedy!
About this Event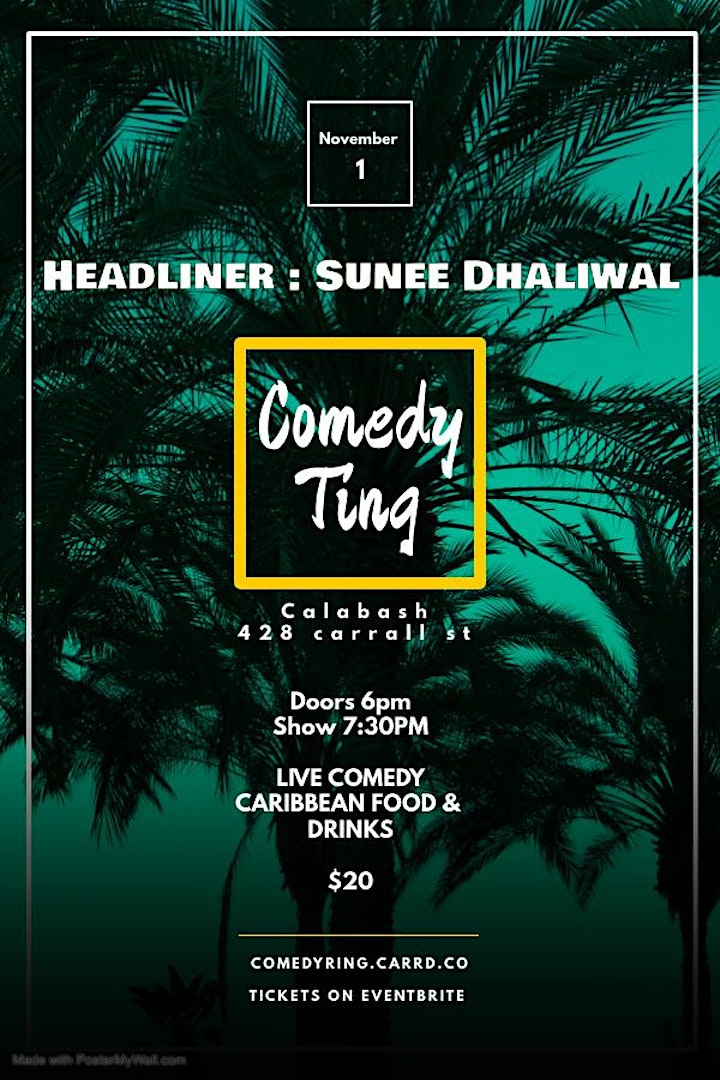 Comedy Ring bring da Comedy Ting to Calabash!
428 Carrall st
Hosted by "Ruthless" Ravi Khanna
Karinga Wells
Alisha Dhillon
Jirair Garabedian
Jeremiah Ukponrefe
Elim Ou
Robert Peng
Headlined by
Sunee Dhaliwal
Sunee is a national touring headliner who has graced stages around the world. His personality and unique sense of humour have made him a club and crowd favourite wherever he travels. Think of the funny guy in high school who both the jocks and the nerds liked. Sunee is one of the fastest rising stars on the Canadian comedy scene.
Sunee has performed in comedy festivals such as Montreal's Just for Laughs Festival, the Winnipeg Comedy Festival, the Halifax Comedy Festival and JFL Northwest. He has worked with such talents as Tom Segura, Jim Belushi, Bryan Callen, Tony Rock, Mike MacDonald, Jo Koy, Sugar Sammy and Charlie Murphy. Sunee can regularly be heard on XM Radio and has done his very own Comedy Now! special, which airs on CTV.
The sky is the limit for Sunee Dhaliwal. A few years from now, he will have you saying "I saw him when..." Catch him when he comes to your town.
"Sunee Dhaliwal may just be the fastest rising star on the Canadian comedy scene"- Global Tv
"A Rising Comic Star!" - The Post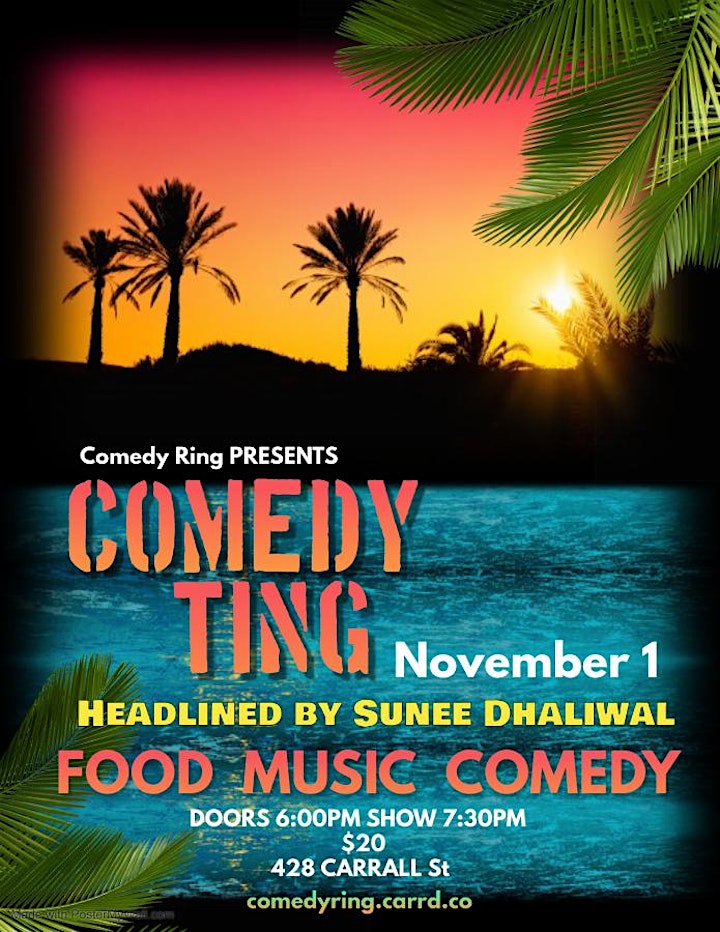 +For the safety of our staff and customers, we are implementing the following procedures:
Physical distancing is the current trend and we'll find you a great table when you arrive.
We are asking patrons to, sanitize and keep a safe distance from others and try to remain seated during shows and please leave space for the performers.
Our staff members may be wearing masks and you are welcome to as well.
Masks are strongly encouraged when not seated (upon entrance, walking to washroom, exiting).
Bathrooms, tables and all surfaces will be sanitized frequently.
We're glad to be able to open at half capacity, as always our Full Kitchen & Bar Menu will be available.
No alcohol will be served after 10pm.
Keep chatter to minimum and at low volume, please turn off or mute phones and do not disrupt the show.
Thanks!!!!