Comedy Ring presents an evening of live comedy, costumes and characters!
About this Event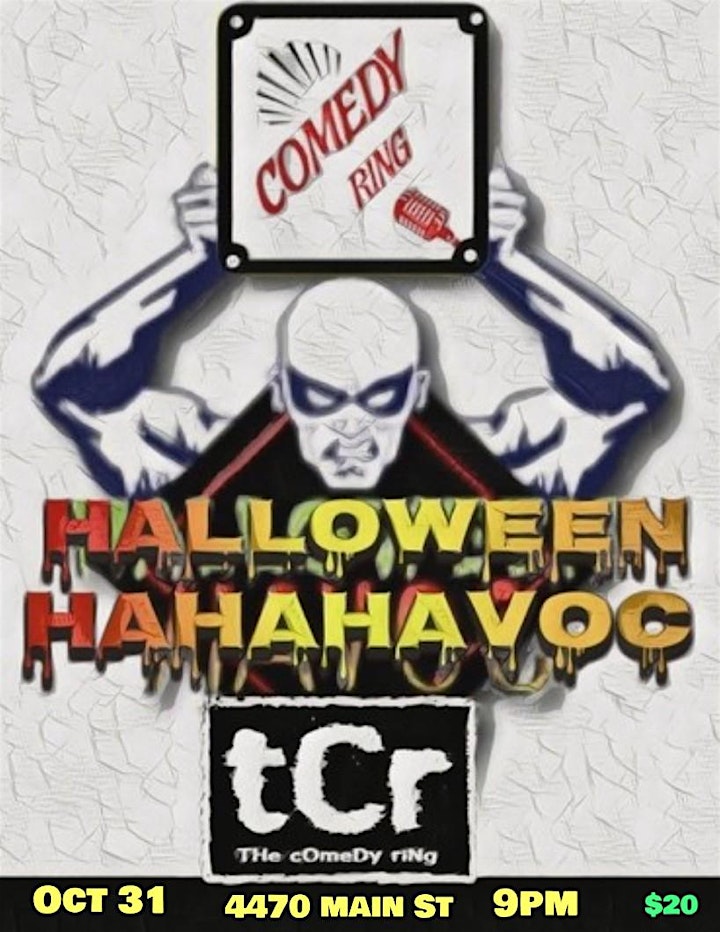 "Ruthless" Ravi Khanna
Ed Konyha
Jonny Paul
Robert Peng
Ty Boissonnault
Jackie Joy
Hector Rivas
Karinga Wells
Yixuan Zhang
Adam Jacobson
+For the safety of our staff and customers, we are implementing the following procedures:
Physical distancing is the current trend and we'll find you a great table when you arrive.
We are asking patrons to, sanitize and keep a safe distance from others and try to remain seated during shows and please leave space for the performers.
Our staff members may be wearing masks and you are welcome to as well.
Masks are strongly encouraged when not seated (upon entrance, walking to washroom, exiting).
Bathrooms, tables and all surfaces will be sanitized frequently.
We're glad to be able to open at half capacity, as always our Full Kitchen & Bar Menu will be available.
No alcohol will be served after 10pm.
Keep chatter to minimum and at low volume, please turn off or mute phones and do not disrupt the show.
Thanks!!!!