Description
Comfortable on Camera? Conquer your fear of the lens to own your video content and media
Being on camera can be intimidating and overwhelming. But, as you may know video is the best way to engage consumers and leverage exposure. Over half a billion people watch video on Facebook every day (Forbes Magazine). And that's just Facebook. You know your brand best – you need to take that leap and get yourself on camera so you can connect to your clients and audience.
In this session, you will learn:
Tips and exercises that will help you overcome your fear of the lens

Key messages for your own video

On-camera training

Video Worksheet & on-camera clip of yourself on camera after the workshop is completed
---
About Michelle Daides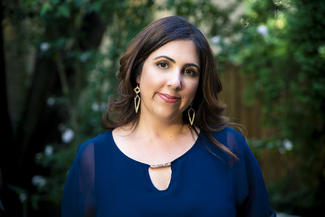 In addition to being a trained actor, Michelle Daides has an extensive and diverse background in public relations, promotions, marketing and video production. She received her degree in Mass Communications and French from York University and later attended Ryerson University for their Film & Video Program.
In 2003, Michelle founded her own company, MD Media Inc., a leading video production and marketing firm. Michelle has promoted and launched various brands, products, personalities, and entertainment properties to both the media and public worldwide.
She has worked with many influencers and high-profile personalities such as Debbie Travis, Shirley MacLaine, Scott McGillivray, Samantha Pynn, Karen Sealy, Chef Mark McEwan, Chef Roger Mooking, and Carson Arthur to name a few.
Michelle is an award-winning filmmaker, author, marketer and content creator.
She develops branded content, videos, marketing, PR/influencer campaigns to assist companies with their digital strategies in to build brand profiles and leverage exposure.
Her passion is story telling!
---
What is Spotlight?
We know that staying up to date on today's big ideas and tomorrow's big trends is a job in and of itself.
As the world's first working, learning and growing store – we are excited to introducing Spotlight: a new community gathering and learning space. Spotlight will engage communities with knowledgeable experts to both inspire, inform, motivate and educate.
Spotlight is a space accessible to persons that use mobility devices. We encourage people from all backgrounds to participate in our public programming.