(Com)mingle: build your network

Tuesday, 5 May 2015 from 5:30 PM to 7:30 PM (CDT)
Event Details
(Com)mingle: build your network is an ice-breaker-style networking event with a twist!
As a communications student or recent grad, this event is the perfect chance to network with local industry professionals. Throughout the evening, you will get to know top communicators working in various areas of communications by rotating among tables (think speed-networking!). It's the perfect low-pressure setting to learn about different types of communications jobs and get answers to your most pressing questions!
When: Tuesday, May 5 from 5:30 p.m. - 7:30 p.m.
Where: The Met, 281 Donald St., Winnipeg
Cost: $10 (appetizers included).
Industry professionals: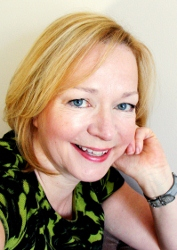 Gail Granger, owner, Gail Granger Communications
Gail has worked in the communications field for more than three decades. She has held senior positions in both the public and private sectors, lending her PR expertise to organizations such as the Winnipeg Chamber of Commerce, Assante, the Manitoba government and Manitoba Public Insurance. This diverse experience has given her the opportunity to deal with many different types of PR challenges, including those faced by small business and international corporations.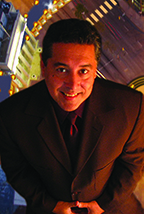 Rob Glennie, thinker at Rob Glennie Consulting
Rob Glennie has been in the creative advertising business for over 30 years. An Award-winning writer, art director and illustrator, he is also the owner of two advertising agencies – one in Winnipeg and one in Vancouver. He has a passion for helping clients take their message from 'the inside' to the outside and has achieved impressive results for companies such as McDonald's, Toyota, Labatt, America West Airlines and Boston Pizza International to name a few.

Kevin Hunter, director of marketing and community engagement at Assiniboine Park Conservancy
Kevin has spent the last fifteen years focusing on marketing, communications and development within the not-for-profit sector. In 2008, Kevin also launched his own consultancy firm, The Gravity Group, where he specialized in the development of not-for-profit marketing strategies until joining the Assiniboine Park Conservancy as Director of Marketing & Community Engagement in 2010.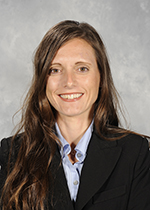 Dawn Haus, vice-president, Human Resources at True North Sports & Entertainment Ltd. and Winnipeg Jets
Dawn Haus is a human resources professional with an appreciation for achieving results through a positive work environment. She is responsible for the True North Sports & Entertainment Ltd. HR Program. She leads and works with the human resource team to service permanent and part-time event staff while supporting and developing True North Culture.
Dawn joined True North in 2014 from a local employee benefits and human resources consulting firm. During the course of her 15 years with the firm she held increasingly senior positions gaining an understanding of connecting human resource requirements to the direction of the organization. Dawn served as a volunteer board member for the Canadian Institute of Management, Winnipeg Branch for five years and is also active with her local community club as a volunteer coach.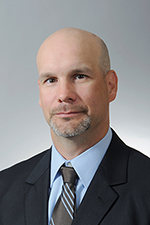 Curtis Robson, video producer, Jets Productions at True North Sports & Entertainment Ltd. and Winnipeg Jets
Curtis Robson graduated from the Television Broadcasting faculty at Algonquin College in 1997 and was a crew member of the first two seasons of The Tom Green Show for Rogers TV Ottawa.
Curtis began his career in broadcasting at Global Television. In the ten years spent at Global, Curtis performed almost all technical roles. An accomplished producer, director, camera operator, editor, audio operator, video playback and floor director for live news and mobile broadcasts.
In 2008, Curtis moved to Nygard International as a video producer and spent two years travelling around the world producing fashion and corporate videos. In 2010, he joined the team at True North Sports & Entertainment Ltd.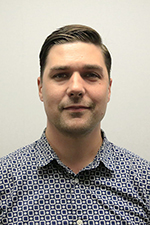 Noah Baird, manager, Audio Video & Broadcast Services at True North Sports & Entertainment Ltd. and Winnipeg Jets
Born and raised in Winnipeg Manitoba, Noah is a recent addition to the True North team, coming onboard in September of 2014.
Prior to this, Noah enjoyed a long and rewarding career in corporate A/V with Freeman Audio Visual Canada (formally AVW-TELAV). Starting in Toronto in 1997, he moved through the company from the warehouse to the technical ranks, various management roles and settled as the General Manager for the Winnipeg Branch.
Katherine Kosowan, marketing specialist, Canadian Museum for Human Rights
In the spring 2of 013, Katherine jumped at the opportunity to be part of the opening of a new national museum, bringing her back to her hometown of Winnipeg after a communications stint in Vancouver.
While in Vancouver, Katherine was the director of Marketing & Communications for the VGH & UBC Hospital Foundation. In this role, she was responsible for the development and delivery of communications and marketing strategies that support the Foundation's goals and objectives; to advance health care for adults in B.C. Previously, Katherine held communications and marketing positions with Western Canada Lottery Corporation and British Columbia Lottery Corporation.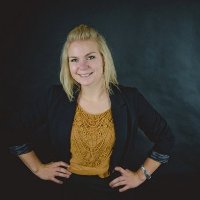 Kristin Pauls, marketing and communications coordinator at The Forks North Portage
Kristin graduated from the Creative Communications program at Red River College in 2013. She is a well-rounded marketing and communications professional with extensive experience in writing, photography and video production. Prior to joining The Forks North Portage, Kristin was a communications coordinator with Richardson International.
Please advise us of any dietary restrictions, please contact IABC Manitoba at iabc.manitoba@gmail.com.
Cancellations require 48 hours notice prior to event start time or you will be charged the full registration fee.
When & Where

The Met
281 Donald St
Winnipeg, MB
Canada

Tuesday, 5 May 2015 from 5:30 PM to 7:30 PM (CDT)
Add to my calendar
Organizer
It's all about the meeting of great and creative minds of Manitoba!