Common challenges at every stage of your business - iF's March Lunch 'n Learn

Tuesday, 22 March 2016 from 11:30 AM to 1:00 PM (EDT)
Event Details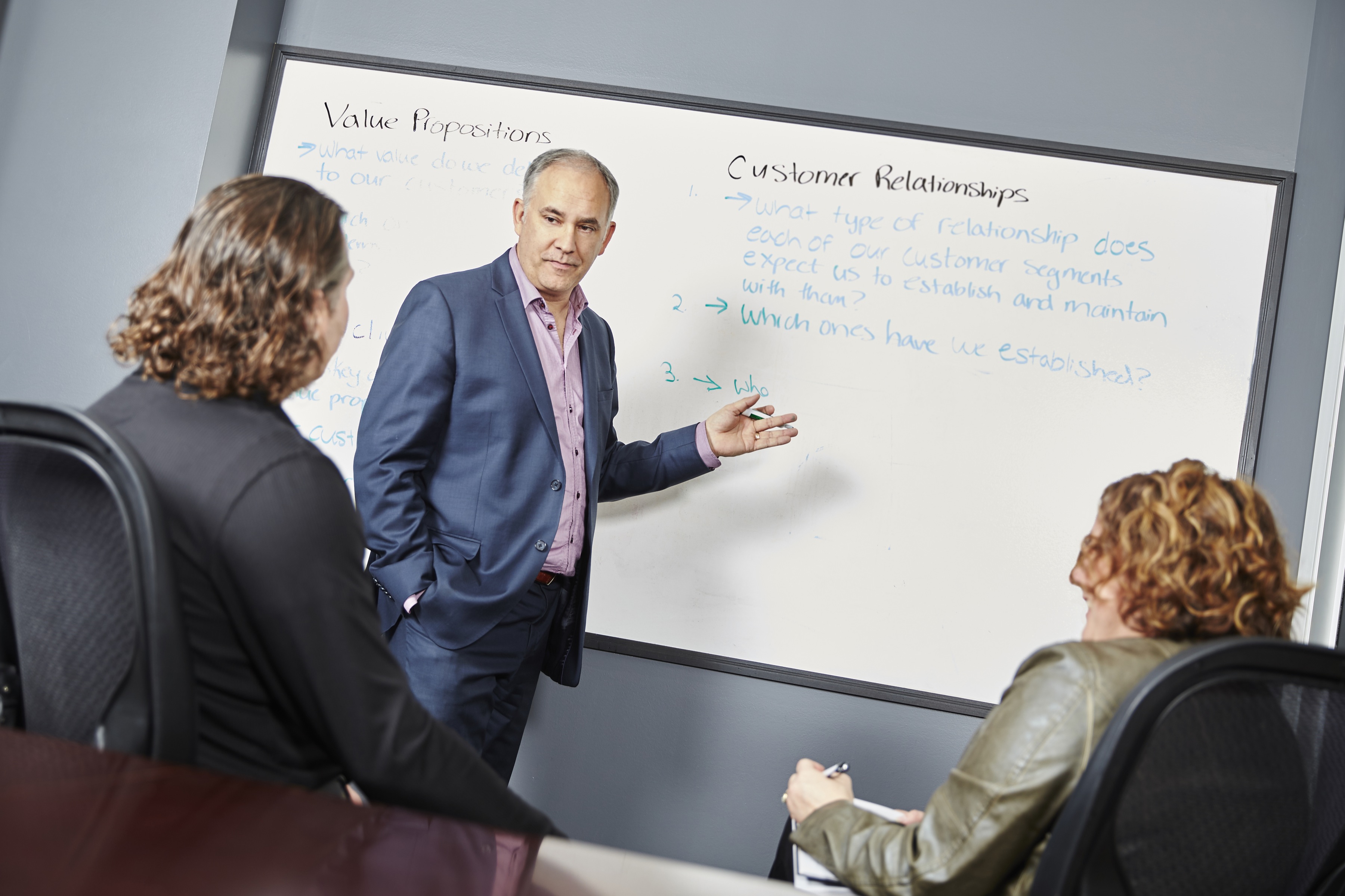 Please join iF on Tuesday, March 22, 2016 for a Lunch 'n Learn on "Common challenges at every stage of your business" presented by John Holland of Plutus Consulting Group!

This unique learning and networking opportunity will include a complimentary lunch!

The idea that businesses go through different stages is not new. However, what is different is that there has been research done into the typical characteristics and obstacles at each stage;what holds companies back, and how to overcome these hurdles. It is also interesting that this not connected to chronology- some business grow in a hurry, and some develop slowly. But what is relevant is that at any particular stage of development they face the same type of obstacles and challenges, and there is a roadmap that can guide management through thesestages.
Join us for an insightful discussion with John Holland, founder of Plutus Consulting Group, a management consultancy that works with SME's to overcome obstacles and challenges to higher performance and financial success. John is also an Executive-in-Residence at Innovation Factory.
During this interactive Lunch 'n Learn, John will discuss:
1. The different stages of business development,
2. The challenges faced at each stage, and the areas of particular focus needed by Management
3. The need for different skills and abilities in management and staff that are required at eachstage.

This is a completely different way of deciding which management tools and strategies to use toovercome challenges in the business lifecycle.


Agenda
11:30am-noon – Lunch & Networking
Noon-1pm –  Factory 5 and Keynote Presentation (John Holland)

1pm – 2pm – Dessert & Networking (at iF's Innovation Destination) 

Parking Information
Parking is available for a cost of $0.75/ hour at McMaster Innovation Park Special Events and Conference Parking.
Our Lunch 'n Learn events are a great way to get out and network while enjoying a free lunch, and learning something new! Please forward this to all of the innovators you know.
About John Holland

John is co-founder of Plutus Consulting Group, a management consultancy that works with business owners to solve barriers to higher performance, and increased business value. Prior to establishing Plutus Consulting Group (www.plutuscg.com), John spent over 25 years as a senior executive and CEO in the multinational Food and CPG industries. He successfully launched many recognized new products on three continents, achieving their branding and sales goals. He now guides businesses in monetization of product innovation, business strategy, change management, organizational effectiveness, brand/product positioning, and retail customer development. He can be found online at: https://www.linkedin.com/in/johnhollandbusinesssolutions.

About Innovation Factory
Innovation Factory (innovationfactory.ca) is a not-for-profit Regional Innovation Centre, located in Hamilton, ON committed to connecting and enabling active collaboration between the city's communities of science, business, government, academia and finance to accelerate the innovation process and amplify economic and social impact of key new ideas and discoveries. Funded by the Ontario Network of Entrepreneurs (ONE), we are focused on strengthening the next generation of wealth and jobs generators.


Your entry to this event constitutes implied consent to be photographed and to have those photos published.
When & Where

McMaster Innovation Park
175 Longwood Road South
Hamilton, ON L8P 0A1
Canada

Tuesday, 22 March 2016 from 11:30 AM to 1:00 PM (EDT)
Add to my calendar