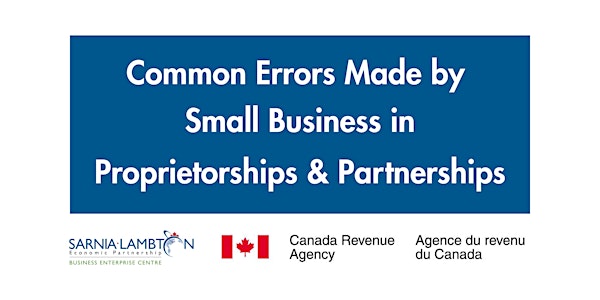 Common Errors Made by Small Business in Proprietorships and Partnerships
Sole proprietors and partnerships - get all of your tax questions answered by a Canada Revenue Agency Liaison Officer!
About this event
We will cover: common tax mistakes and how to avoid them, books and record keeping tips and tricks, how to use bench-marking to your advantage, and valuable information on the CRA's online services. Join us to learn how to navigate the tax system as it applies to your small business. Ask your tax-related questions at this webinar.
Presented by Jeff Schmidtt of the Canada Revenue Agency