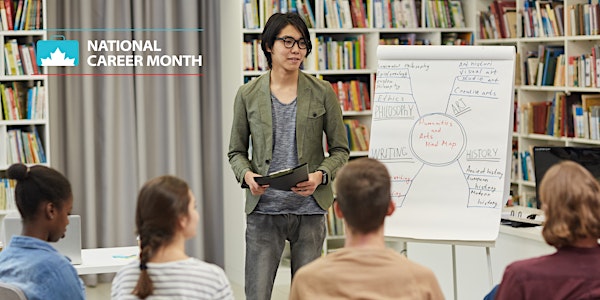 Communication Skills Get You Promotions
Find out about how communication skills can get you promotions!
About this event
Participants will learn about the interpersonal, public speaking, and writing skills that help them keep positions and, more importantly, earn promotions.
Presenters: Kim Norman and Samantha Pattridge
--
The University of the Fraser Valley ("UFV") will be using Eventbrite to manage registration for the "College of Arts" events. UFV is collecting your personal information through Eventbrite under section 26(c) of the Freedom of Information and Protection of Privacy Act.
Registration through Eventbrite is voluntary. Please be aware that IP addresses, event responses and personal email addresses (if supplied in place of a business email) will be collected by Eventbrite, and this information will be stored by Eventbrite outside of Canada. By clicking on the Attend Event or Register button, you are consenting to your personal information (IP address, event response and email address) being stored in the United States. Your consent is effective as soon as you register.
If you do not wish to register using Eventbrite, please email paulyene.canedo@ufv.ca who will register you manually.