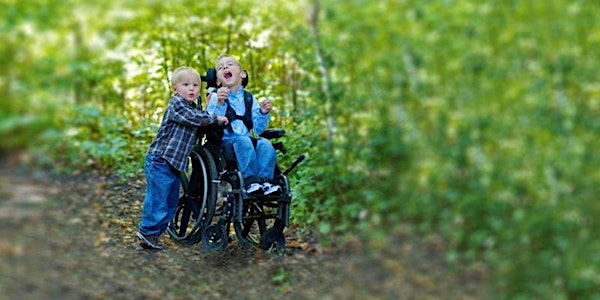 Communication Technology for Children with Cerebral Palsy
Description
Communication Technology for Children with Cerebral Palsy
Wednesday, November 29 | 12:00pm - 1:00pm EST
The ability to communicate thoughts, feelings and information is essential to the well-being of a child and their family. Many children with cerebral palsy have challenges communicating with speech, and too often it is assumed that a child who does not speak is unable to connect with, or understand, the world around them.
CP-NET is proud to present "Communication Technology for Children with Cerebral Palsy", a webinar highlighting new research and technologies that aim to assess and support a child's ability to communicate.
This webinar will be of interest to individuals with CP and their families, researchers and healthcare professionals. All information will be presented in plain language, and there will be an opportunity for audience questions.
Spots are limited and our webinars fill up quickly – register today!
Presenters
Johanna Geytenbeek is a Speech Language Pathologist and a Clinical Researcher at the Free University Medical Centre in Amsterdam in the Netherlands. Johanna has more than 30 years' experience as a SLT with children with CP. She achieved her PhD with developing and validating the Computer-Based instrument for Low motor Language Testing (C-BiLLT), a computerized test for comprehension of spoken language specifically developed for children with significant motor impairment caused by CP . The C-BiLLT is originally developed for Dutch children, but recently translated in Norwegian, German and plans for an English version are being realized with Can-Child and the CP Alliance in Australia.
Danijela Grahovac is a Parent Researcher with CanChild and the mother of a fourteen-year-old boy with cerebral palsy. She has an engineering/research background (M.Sc. IT Engineer, PhD Candidate), and brings extensive expertise in computer technology. Danijela is involved in the school systems in Ontario and has been a member of the CanChild F-words in Childhood Disability Research Team since February 2014.
Fanny Hotzé is a Paediatric Assistive Technology Specialist at Holland Bloorview Kids Rehabilitation Hospital, where she designs assistive technology solutions for children with disabilities. Fanny received her Bachelor's and Master's degrees in Physics and Electronics Engineering from Grenoble Institute of Technology and plays a lead role in the CP-NET Orofacial Communication project.
Organizer of Communication Technology for Children with Cerebral Palsy