Description
DELAYED TO FALL 2020
Do your ads need a boost? Elevate your digital ads and get them performing like a pro!
You've put your digital strategy together, taxied down the runway, and got the whole thing up and off the ground. To get your digital marketing up to cruising altitude you're going to need a little more fuel.
Elevating your digital advertising will help you pick up more passengers, keep them engaged, and get you to your final destination.
Communicatto Academy will teach you to advertise like a top gun!
On Tuesday, March 31, Communicatto Academy will teach you how to optimize your online advertising to maximize lift, and minimize turbulence without sounding like the safety demonstration! By the way, we don't really care if your seat and tray table are in the upright and locked position or not.
Digital advertising topics we will cover include:
Determining the right media mix for your objectives;

Advertising on the channels that will help you achieve your goals;

Setting up digital ads that have conversion rate optimization in mind (not just awareness);

Revving up the ROI on your digital ads to justify your budget;

Understanding what headlines, images, and calls-to-action will get you the outcomes you're looking for;

Meeting your business goals to keep your boss happy.
Spend a half-day with Communicatto Academy to get the insider info on making aerodynamic ads!
Should you attend?
Short answer: yes!
Longer answer: if you are in communications, marketing, or public relations, this course is for you!
Nonprofit communicators and fund developers

Corporate communicators

VPs, Directors, and Managers of communications, marketing, or public relations

Communications coordinators, Community managers, and Content marketers
Your Communicatto Co-pilot, Robin Eldred (he even kind of looks like Goose, doesn't he?)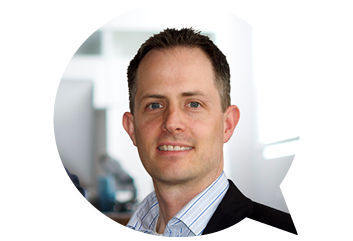 Digital Marketing is complex and ever-changing. Robin is a whiz at making the complex simple. Or at least in hiding the complexities so you don't have to worry about them! He's a guru at planning and organizing, with a super tight attention to detail, which is extremely useful in today's multi-channel landscape. A web guy from way back – he built and sold a web business over a ten year period – Robin is certified in lots of stuff (think PMP) but so far is not certifiable.
Robin knows how to target audiences like a champ, and will squeeze every bit of value from each online marketing dollar you spend. Around the office, Robin is often heard muttering "but what about conversions?" If amplifying your message to specific audiences is required, Robin's your man.
Multi-Destination Tickets
Is your organization interested in registering for multiple courses and sending different people? No problem! Just let us know who you want to send to which courses when you make your purchase and we'll take care of the rest!
Are you a nonprofit or an unemployed communicator in Calgary (and surrounding area)? Drop us a line to find out about the special discounts we have available for Communicatto Academy courses!
Email: scott@communicatto.com for more information.