Description
Looking to pump up your digital marketing in 2020? Communicatto Academy can help!
Everything you need to get digitally fit in the new year will be offered in one boot camp style workshop - sweatbands not required. Each month until April there'll be a new training camp - just in time for your brain ache to subside.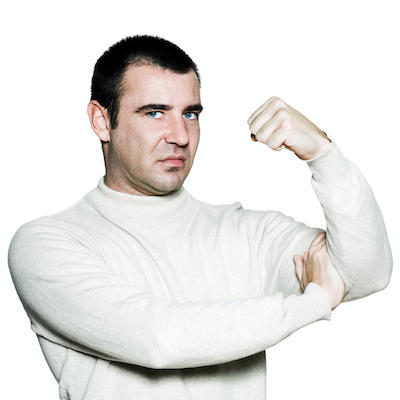 Consider us your personal trainers for internet marketing and PR. Whip your digital plan into shape in no time with the tips, tricks and tools provided at Communicatto Academy.
Getting in digital shape is not easy, but well worth it. No pain, no pixels -- as no one says.
Like glutes, abs and butts, all the parts of your online communications need to be pumped up for maximum effect! That's why we're offering a series of half-day interactive training courses throughout the new year on strategy, just doing it, advertising and SEO. There are no dumbbell questions, only dumbbells who don't take advantage of Communicatto Academy!
Let us help guide you, step-by-step, towards building and implementing an effective online marketing plan of maximum pumptitude!
First up in January is strategy. How can you go for gold, or even a ribbon, when you don't have a plan? Avoid doping scandals, online brand injuries and no-medal finishes by taking the time at the start of the year to plan.
On Wednesday, January 29, Communicatto President Doug Lacombe will be using his decades of experience in communications, marketing, and journalism to walk you through the steps of building a gold-medal digital strategy.
Do you have digital challenges that feel daunting? Maybe you're worried because:
Your website sucks;

No one reads your content;

You're invisible to Google;

Your social media is, well, anti-social;

Your online ads just aren't cutting it.
Don't worry, whatever your issues with online marketing, this half-day courses will give you the tools and solutions to get your organization's digital presence where it needs to be.
Should you attend?
Short answer: yes!
Longer answer: if you are in corporate communications, marketing, or public relations, this seminar is for you!
Corporate communicators

Nonprofit communicators and fund developers

VPs, Directors, and Managers of communications, marketing, or public relations

Communications coordinators, Community managers, and Content marketers
What will you learn?
Useful skills and techniques you will take back to your office include:
How to target your audience(s) with precision
Setting realistic objectives and KPIs to measure what is working and what is not
Picking the right platforms for your target audiences
How to lure and engage humans with killer content
How to set the best media mix to meet your goals
Why a focus on conversions is superior to a focus on reach
The key steps to take to protect your brand
The best way to design and manage an efficient editorial workflow
Your personal trainer: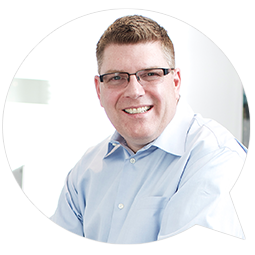 Our president and founder Doug Lacombe remembers when there was no web. He was at a newspaper, The StarPhoenix, which, for you kids, was the thing before the web. He didn't realize hand-coding the SP's site in 1995 would eventually lead to the demise of all mainstream media. Oops!

An MBA and a couple of world tours later, plus stints in the telco and newswire industries, make Doug a class A certified Internet nerd and an experienced digital strategist. If you want good corporate digital strategy that syncs with old media, you need Doug and his crew on your team. For the record, he's still really sorry he broke newspapers.
Interested in future courses that can help your digital marketing feel the burn in 2020? Let us pump, you up!
Wednesday, February 26 -- Just Doing It
You've got your plan, which is step number one. Now it's time to talk about innovating your implementation. Learn the latest tricks and time tested traditions so that your plan comes to life and kicks butt!
Wednesday, March 25 -- Digital Advertising That Takes Flight
Digital advertising is increasingly outpacing and outperforming all other forms of advertising. But doing it right is the key to success. Learn how to target the right ads, to the right people, on the right platforms and send your online marketing over the top!
Wednesday, April 29 -- SEO That Soars
You can't talk to your audience about what you have to offer if they can't see you. Search Engine Optimization (SEO) is not just something you do when you first build your website. Google's key search terms and ranking factors change over time -- your SEO strategies have to change with them. Learn how to make sure you land at the top of the right Google searches. Every. Single. Time.
Gym Memberships
Is your organization interested in registering for multiple courses and sending different people? No problem! Just let us know who you want to send to which courses when you make your purchase and we'll take care of the rest!
Are you a nonprofit or an unemployed communicator in Calgary (and surrounding area)? Drop us a line to find out about the special discounts we have available for Communicatto Academy courses!
Email: scott@communicatto.com for more information.