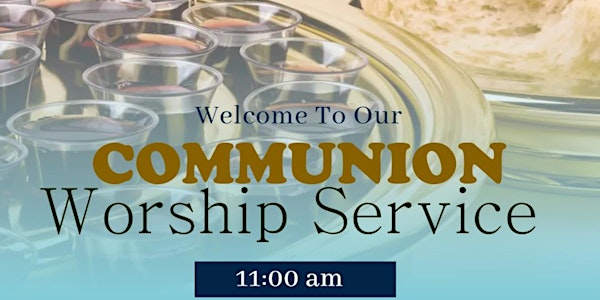 Communion Worship Service
Ascribe to the Lord the glory due to His name...worship the Lord in the splendor of His holiness; tremble before Him, all the earth.
When and where
Location
Grant AME Church 2029 Gerrard Street East Toronto, ON M4E 2B3 Canada
About this event
Hi! Welcome.
You can register here for worship . Your information here will help us to better connect with you in the future.
Welcome to in-person service. Although most restrictions have been lifted, we continue to do our best to ensure that you feel safe and comfortable to attend in-person service and at all times ensure we can do contact tracing if necessary.
Some persons still feel comfortable spacing and distancing, as well as wearing their mask, so we ask that all our attendees be mindful and respectful of other persons decisions and space.
All persons are welcome!
Please take note of the following.
If you feel sick in anyway with cold/flu like symptoms we encourage you to discern and make a wise decision to protect others.
Please maintain the required distance between yourself and others.
Please do not attend in person if, in the past 14 days you, or a member of your family have :
Recently received a positive COVID-19 test result.
Had any close contact with anyone who has tested positive for COVID-19 virus.
Been exposed to someone who is suspected of, or has been confirmed with a case of Coronavirus/Covid-19.
Grant AME Church continues to take due diligence to have our building and attendees safe. Grant AME Church will not be responsible for any illness cause due to negligence of attendees.
Thank you for registering and do enjoy our service.