Description
This Bootcamp was developed by the Vector Institute in partnership with Communitech Academy.
In this one-day AI Fundamentals Bootcamp, you'll get a mix of in-class training, role-playing, experiential exercises, interactions with AI subject matter experts and coaching during breakout sessions.

What you'll learn
This high-level overview of the field of AI begins with an orientation on terms and historical context so you can grasp the current state of the field, answering the question, "What is machine learning?"

Next is a more technical perspective to help you understand what machine learning is and what the common types of machine learning are, all while considering a variety of applications and use cases.

Lastly, we'll walk through the general machine learning process and it how can benefit a business. You'll be asked to apply your new knowledge in the context of your own business goals. We'll wrap up with a discussion on AI ethics.

Learning outcomes
Differentiate between various types of AI learning approaches
Articulate why machine learning is important
Explain how learning systems support business processes and influence strategy
Order the steps of a machine learning process
Compose a high-level business plan that integrates AI into an organization

Who is it for?
This course is designed for anyone interested in exploring the fundamentals of AI and understanding its relevance across various sectors. Participants do not require a technical background as concepts will be explained in an accessible way.


Tech requirements
We will be using Google Cloud. You are required to bring your own laptop for use, including:
Chrome browser installed
A Gmail account
Ability to connect to the internet using a WiFi connection

How big is the class?
Maximum of 30 participants

Session Details
November 25, 2019 | 9:00 a.m. - 5:00 p.m. | Roddenberry Theatre
This session will be held at the Communitech Hub (151 Charles St. W., Kitchener).
Registration* fees
Employees of startup and mid-size Communitech Member companies: $300
Employees of enterprise Communitech Member companies & Communitech associate member companies: $375
Non-members: $450
*Note: To encourage diversity of thought in the classroom, we cap participant enrolment at a maximum of three employees per company. If you would like more people from your organization to benefit from this program, let us know and we can talk about a potential team session.
Facilitated by
Shingai Manjengwa - LinkedIn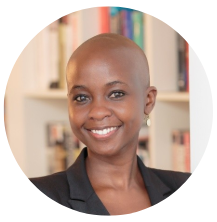 -----------------

Questions?
For more information contact the Communitech Academy

Cancellation policy
14 days notice is required to obtain a partial refund of the registration fee as Eventbrit's fee is nonrefundable and won't be included in refunds (Tuesday, November 12, 2019, by 5 p.m.)
-----------------
We have an awesome community. And we like to show it off.
Please be advised that photographs and video may be taken at Communitech events for use on Communitech web, print and social properties. We won't sell your photo, but we may share it with media and/or partner organizations. By attending this and any Communitech event, you consent to being photographed and/or filmed, and to your image or likeness being used at Communitech's discretion.
Construction in the Region
As you may know, there is some construction happening in Downtown Kitchener, so you may hit some traffic getting here. Please check the latest updates from the City of Kitchener to help plan your best route.

Getting to Communitech
The parking lot at 151 Charles Street West, Kitchener, is limited and is a shared visitors lot for all tenants in the Tannery building. It is for short term use only, up to two hours. For alternative parking lot info, check out this map to find out how to get downtown and where to park. Or, skip the need to park altogether. Use the GRT EasyGo trip planner to find your best route on the ION light rail or bus services, which conveniently make regular, nearby stops.